Dear Diva Readers,
top: 5px; float: left; color: white; background: #781300; border: 1px solid darkkhaki; font-size: 60px; line-height: 50px; padding-top: 1px; padding-right: 5px; font-family: times;">While many of our clients are coming on Antiques Diva Buying Tours with a mission to stock their stores or source the perfect piece for their home, most people that make the trip to Europe also want to take some vacation time to soak up the sights. After all, who would want to travel all the way to Europe without sitting back for a bit to enjoy the culture? Each of our 8 tour countries has something special to offer, and today I want to talk about one of my favorite places on earth…Venice! Our Diva Guides Orseola and Chiara are both native Venetians who are extremely well connected in their city of origin – in fact Orseola's ancestor was the 5th Doge of Venice so in fact as long as there has been a Venice there has been a Barozzi. Besides knowing where to take clients antiquing, they know all the best restaurants, secret haunts, and have their fingers on the pulse of what's happening in the art world in Venice.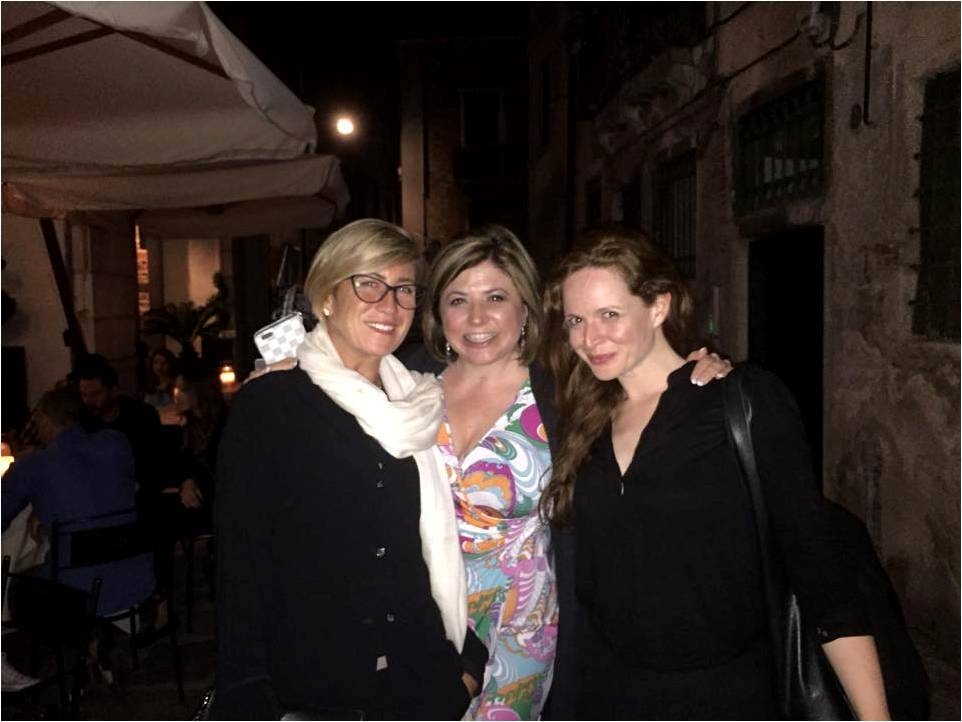 to do in Venice" width="600″ height="450″ />
to do in Venice" width="509″ height="722″ />
to do in Venice" width="600″ height="401″ />
I asked them which museums they'd recommend to clients who want to experience the richness Venice has to offer and our Diva Guides Orseola & Chiara said, "That's like asking a mother to choose her favorite child! But if we must pick, one of our favorite museums (it's so difficult to choose..!) is Palazzo Fortuny." Once owned by the Pesaro family, this large Gothic palazzo in Campo San Beneto, was transformed in the 19th century by Mariano Fortuny into his own atelier of photography, stage-design, textile-design and painting. Today you can still breathe the atmosphere of his time as the rooms retain his tapestries and collections. Simply walking through the palazzo and observing the wall-hangings, paintings, and lamps, one can't help but be inspired by his eclectic style. Be sure not to miss the intact library on the second floor which houses a melange of pieces by Fortuny and by contemporary artists from very diverse backgrounds. Depending on when you go, you can see very interesting exhibitions that always create a dialogue between past and present, somehow (right now you can see the show "Proportions").
to do in Venice" width="600″ height="206″ />
Another favorite museum is the Peggy Guggenheim Collection. It's interesting to note that from 1910 to 1924 the house was owned by the famously flamboyant Marchesa Luisa Casati. In 1949, Peggy Guggenheim purchased Palazzo Venier from the heirs of Viscountes Castlerosse and made it her home for the following thirty years. Early in 1951, Peggy Guggenheim opened her home and collection to the public and continued to do so every year until her death in 1979. The palazzo is one of the most beautiful and unique palazzos facing the Grand Canal where you can see her private collection of modern art and very interesting temporary exhibitions.
to do in Venice" width="600″ height="482″ />
to do in Venice" width="600″ height="220″ />
To have an idea about what the Venetian lifestyle of the 18th century was like, Ca' Rezzonico is worth a visit as it is just stunning. The palazzo has been adapted to serve as a museum of 18th century Venice, showcasing pieces as if they were the palace's original furnishings.  To achieve this result, numerous 18th century works that belonged to the other museums of Venice were moved to Ca' Rezzonico, together with paintings, furnitures, and frescoes from other civic-owned buildings and many works purchased for the occasion. The quality and integrity of the works on display coupled with the historic building they are housed in results in a decadent time capsule that anyone who appreciates fine art and fine living will adore.
This year you can also see the most important international contemporary art exhibition, "La Biennale d'arte" (until November 2015).
If you have an interest in taking an Antiques Diva Venetian Tour, email us at to:info@antiquesdiva.com">info@antiquesdiva.com. We'd love to custom plan your dream tour and show you Venice through the eyes of a local!
Ciao,
The Antiques Diva®  
P.S.  Stay tuned for a special announcement about a group tour to Venice we'll be working on in conjunction with 2 outside agencies in Spring 2016!