Mark Your Calendars:  National Antiques Week 14th – 21st November 2011
Dear Diva Readers,
top: 5px; float: left; color: white; background: #781300; border: 1px solid darkkhaki; font-size: 100px; line-height: 90px; padding-top: 1px; padding-right: 5px; font-family: times;">Could you be Britain's best antique shop?  To celebrate this year's National Antiques Week (14th-21st November), Homes & Antiques magazine and Antiques News & Fairs (the organizers of National Antiques Week) have joined together to find Britain's best antiques shops and auction houses.
From early October until the end of November, the public will be invited to nominate their favourite antiques destinations in five categories:
best antiques shop
best antiques centre
best specialist shop
best mid-century/vintage shop
best auction house
Nominators can win one of ten great prizes, each with a value of at least £200, but the prizes for the winning venues are far greater. Not only will they be able to claim to be 'Britain's best' (with all the media opportunities that presents); they will also receive a feature in the May issue of Homes & Antiques!
Kirstie Allsopp
The winning businesses will be announced by TV celebrity Kirstie Allsopp at the Bath Decorative Antiques Fair on 8th March 2012.
'Too many people are afraid of buying antiques or think they're expensive,' says TV presenter Kirstie Allsopp. 'The message that needs to be sung from the rooftops is this: this is the right way to buy – antiques hold their value in a way that modern furniture simply does not. This initiative is the perfect opportunity for the trade to reach out to new customers.'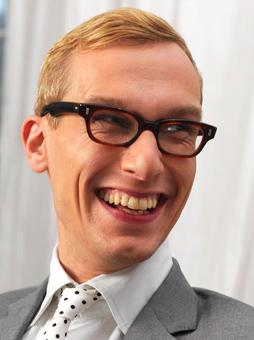 Mark Hill
'The antiques and vintage industry is unique in its ability to adapt and provide true quality, value for money, and quirky individuality,' says author and Antiques Roadshow expert Mark Hill. 'We hope that this campaign and competition will raise the profile of the entire industry at a time when buying vintage or antique is both desirable and fashionable. We have so much to offer, so let's shout about it.'
If you are an Antiques Shop in the UK – and you want to get involved – take notice!!!
HOW TO GET INVOLVED:
Simply display one of the postcards (distributed in ATG in late September and available to download from the websites below) and encourage your customers to nominate you!
Nominations take place on www.homesandantiques.com and www.nationalantiquesweek.co.uk
For more details visit www.homesandantiques.com or www.nationantiquesweek.co.uk
TIMELINE:
Late Sept/Early Oct – Campaign announced in the national press – voting starts on www.homesandantiques.com and www.nationalantiquesweek.co.uk
14th – 21st November – National Antiques Week – to be launched by Kirstie Allsopp at the Winter Fine Art & Antiques Fair, Olympia. We're hoping for lots of coverage in daily/weekly national/regional press and radio
30th November – voting ends
1st March – shortlisted winners announced in Homes & Antiques
8th March – winners announced by Kirstie Allsopp at Bath Decorative Antiques Fair and opportunities for more national/regional/local coverage
Early April – feature on winners in Homes & Antiques
Now – even if you're NOT an antiques dealer in the UK this blog post relates to you! You simply MUST follow National Antiques Week on Twitter and Facebook so you can GAIN ACCESS to all sorts of insider knowledge, letting you in on the best of the best dealers in Britain!
Twitter- https://twitter.com/#!/NatAntiquesWeek
Facebook – www.facebook.com/NationalAntiquesWeek
Good Luck to all the Fabulous British Competitors in this year's Britain's Best Antique Shops Competition!
The Antiques Diva®
P.S.  Special thanks to my Diva Colleague Gail McLeod of Antiques News & Fairs for turning me onto this fabulous competition which is co-coordinating with BBC Home & Antiques!!