Dear Diva Readers,
top: 5px; float: left; color: white; background: #781300; border: 1px solid darkkhaki; font-size: 60px; line-height: 50px; padding-top: 1px; padding-right: 5px; font-family: times;">As a woman entrepreneur and blogger, I am fully aware of what it takes to start a business and then keep the momentum up. You have to truly love what you do in order to maintain an energy level that allows you to grow and expand your business. That's why I'm always excited when girlfriends of mine are able to succeed in business! My friend Tamara Matthews Stephenson has a fabulous blog, Nest by Tamara which was one of the first blogs I started following online back in the beginning of the blogosphere.  She frequently writes about antiques and how they influence her interior design. I've had the privilege of taking Tamara on an Antiques Diva Tour in Milan in conjunction with Blog Tour Milan by Modenus and am always happy to paint the town red with her when in New York!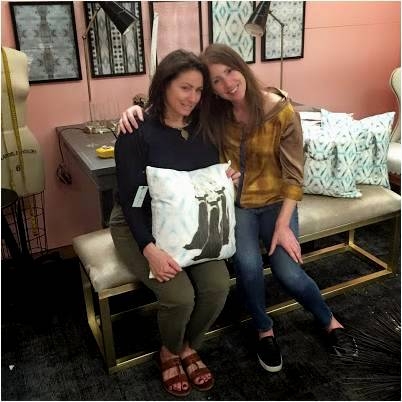 tom textiles, Susan Young, " width="402″ height="402″ />
Tamara and her friend Susan Young have recently launched Root Cellar Designs, a fabulous custom textile company, and I'm so proud of her and impressed by the Spring 2015 line that I want to feature it here on my blog! The pair of ladies have backgrounds in the fashion and interior design industries and have pulled from both of these arenas to create fabrics that are whimsical, stylish, and take cues from history, which I love of course!
tom textiles, Susan Young, " width="400″ height="400″ />
The fabrics are digitally created and printed on cotton/linen fabric which means they are durable and easy to live with. I love the fact that they are using new technology along with historical influences to create an innovative product! The team says, "We like playing with history and traditional elements then tweaking them so they are fresh and new, and we are excited to note that you most likely will not see our designs anywhere else in the home marketplace."
tom textiles, Susan Young, " width="400″ height="400″ />
Their products have been featured in NY Social Diary, The Editor At Large, and New York Spaces, among others. They've used philanthropic causes to give back and promote the line this year including The Lenox Hill Neighborhood House Black Tie Tabletop Gala, Housingwork's 11th Annual Design on a Dime Charity Showhouse and Sale, and the Third Annual IFDA NY Chapter's Take A Seat Auction to benefit Habitat For Humanity. Come summer, Root Cellar Designs will begin selling at various design and art shows throughout the NYC metropolitan area, and they hope to offer products online by fall 2015.
tom textiles, Susan Young, " width="400″ height="398″ />
I'm so proud of Tamara and Susan for following their dreams and starting this business! I love when women can take their experiences and pair them with their dreams. I look forward to seeing what the future holds for these women and Root Cellar Designs—I'm sure we'll be seeing some wonderful creations this year!!! Congratulations ladies!
Yours,
The Antiques Diva®   
(Seen here at my Antiques Diva Paris Flea Market Fete with Tamara – in the middle – and friends)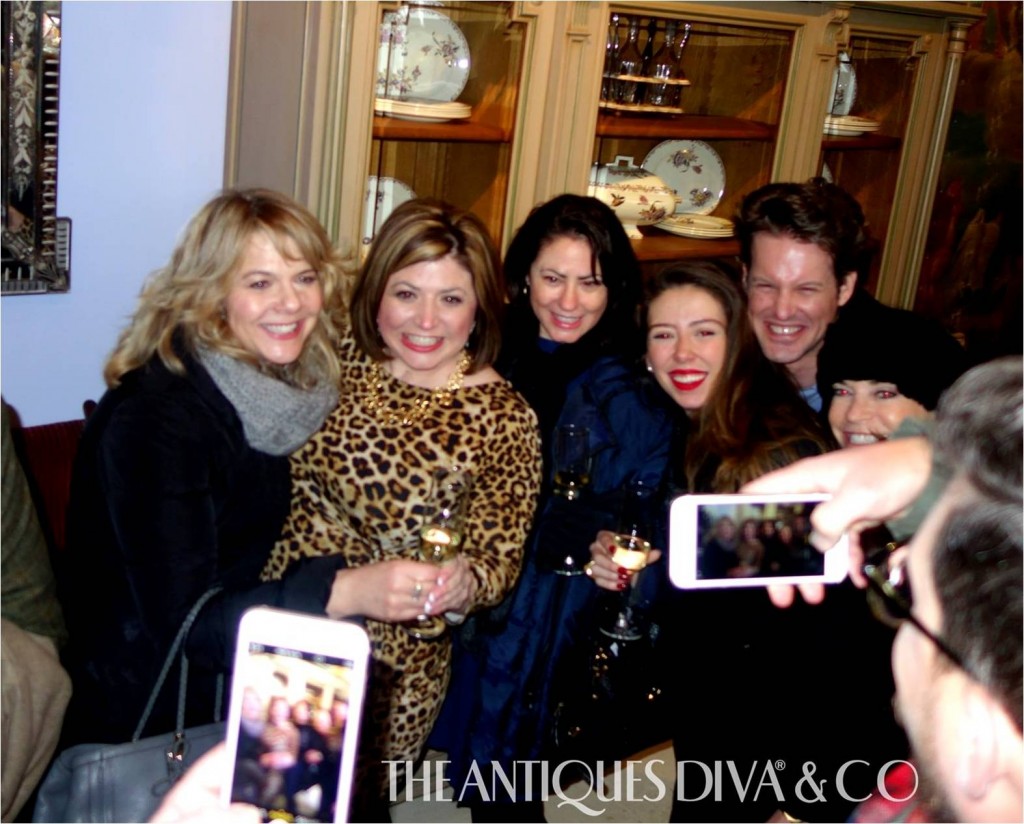 tom textiles, Susan Young, Toma Clark Haines, Paris Flea Market Party" width="600″ height="483″ />