Dear Diva Readers,
top: 5px; float: left; color: white; background: #781300; border: 1px solid darkkhaki; font-size: 100px; line-height: 90px; padding-top: 1px; padding-right: 5px; font-family: times;">Each fall and spring you hear me wax on about the famed Foire Nationale à la Brocante et au Jambon in the Parisian suburb of ile de Chatou, but I fear I've been neglecting my duties.  While I love the National Fair of the Flea Market and Ham, I have 2 other Parisian brocantes – traveling flea markets – that also get my blood pumping with the same degree of diva fever – and you're in luck, they're on soon in Paris! 
Top 3 Paris Brocantes:
1) Foire Nationale à la Brocante et aux Jambon (next dates 23 Sep-2 Oct 2011)
2) Antiquities Brocante at Place de Bastille (THIS WEEK May 19-29, 2011 and Nov 4-13, 2011)
3) Antiquities Brocante at St Sulpice (Next Month: June 8-19, 2011)

That's right – one of my all time favorite markets is on RIGHT NOW in PARIS – The Antiquities Brocante at Place de Bastille is THIS WEEK May 19-29, 2011! If you're in the city of light, you'd best get shopping!!!  To find out all the diva details read my column "tory/ask-antiques-diva-salon-des-antiquities-de-bastill/" target="_blank">Ask The Antiques Diva" in the Bonjour Paris newsletter to find out what sorts of treasures you'll find at the 480+ vendors selling at this fair!
And should you miss this event, have no fear! Mark your calendar for the fall when the fair is back again this Nov 4-13, 2011!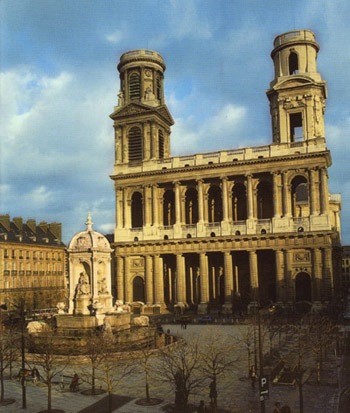 And speaking of marking your calendar, next month on one of the chicest squares in town – the Place St Sulpice (of Da Vinci Code fame) –  there will be a smaller but oh-so-lovely flea market fair with about 110 vendors selling perfect pieces from Paris from June 8-19th.  An antique dealer friend (who shall remain nameless lest I give all his secrets away) swears by this fair as his source for the best items in his store – plus, he claims that he's rubbed shoulders on more than one occasion with the squares most famous resident, Madame Catherine Deneuve, whose penthouse apartment overlooks the fair!
tou/15530081_3Mprk#1163314452_w9Age">

Now readers, I have one question for you – Do you have any favorite Brocantes in Paris?? If so, share the details!!!
Bonne Shopping!
The Antiques Diva®