As my niche brand has grown I'm being asked more and more to speak around the world at furniture fairs and interior design centers giving advice to other entrepreneurs on running and operating their niche businesses. One of the most frequent things I am asked to talk about is how I started my business. But perhaps just as frequently as telling my story of how I went from being a 1 woman firm to becoming CEO of Europe's largest antiques touring company, I'm asked to explain what my job even is! This was perhaps the biggest challenge my business has faced since its inception—a lack of awareness that the service we offer even exists!
People have heard of tours and they've heard of antiques… But what are Antiques Buying Tours?
Educate Your Clients
My first job as an entrepreneur is to educate my clients – what I do, how I do it, what benefit my service gives them, and why they would want to use my service rather than attempting to do it themselves!
You're already reading my blog so perhaps you've figured this out:
we take clients shopping on one-on-one customized antique buying tours to help both private clients as well as trade professionals shop for antiques overseas in 8 countries.
Our client tells us what they want and we make a personalized plan for getting them to the most number of potential purchases in the shortest period of time.
We save our clients time and money.
We translate.
We negotiate.
And most importantly, we have relationships.
I've said for years that "Antiquing in Europe" is a secret society and if you're introduced properly by the right names in the industry you'll receive better service, better prices and more access to even better inventory. When you walk into a dealer's store (or their private home or warehouse) on the arm of your Antiques Diva Guide you're not just walking in with your buying power – but the buying power of all our clients!
Communicate What Makes Your Service Valuable
More to the point… when a new antiques dealer opens shop in Europe we're usually the first to hear about them… which means while you might be able to use Google to find some of the dealers we visit on our antique buying tours… there's no way you would find all of them! Our database is always growing and we're always one step ahead of the game. Because we know the dealers personally we're not only able to get you better prices – but we're often able to get after-hours appointments. On more than one occasion I've even been given the keys to antiques warehouse whose owner was away on holiday, and go in and poke around without the vendor! And we're operating a turn key business here – once the buying is done at The Antiques Diva & Co we either liaise our clients with a 3rd party shipper or work with our own in-house shipping firm to help clients get their purchases home sweet home across the pond.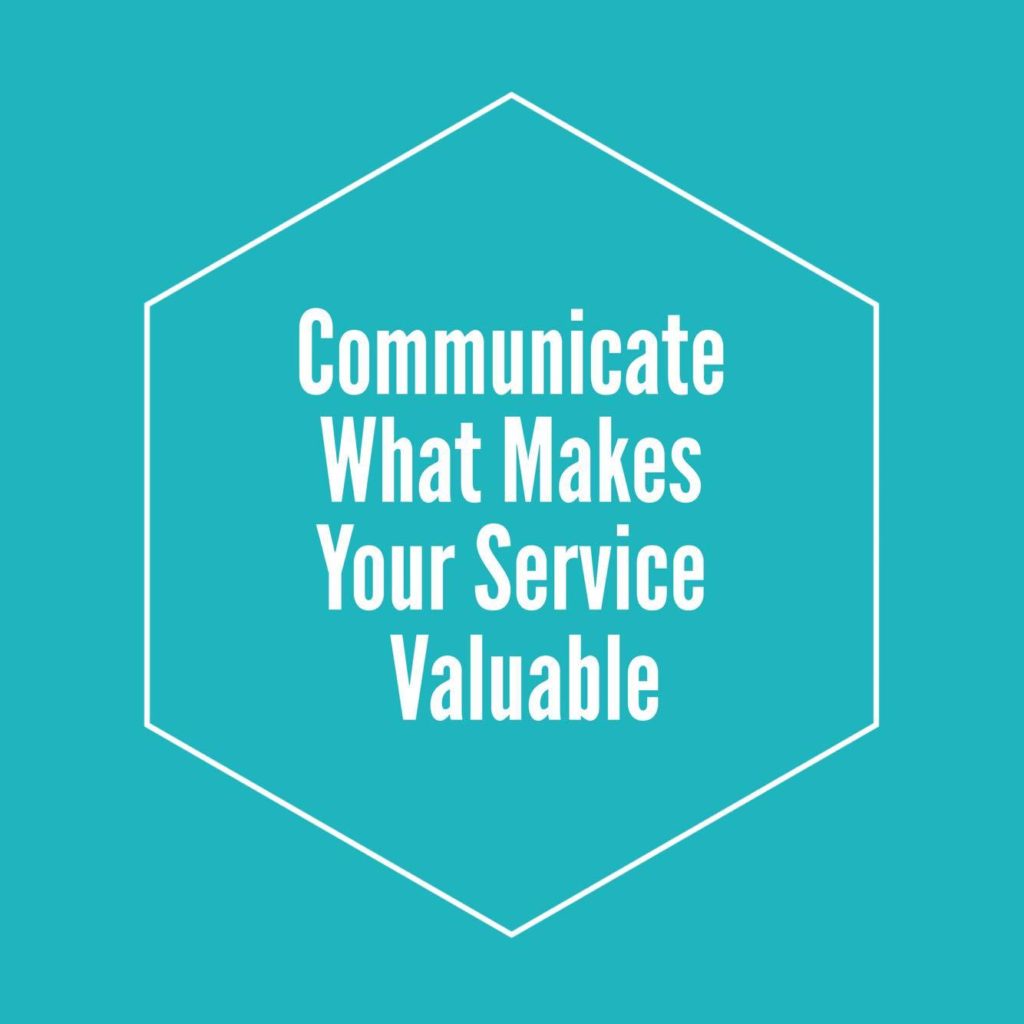 Educating Your Client
Getting the message out about what we do is as important as doing it – because if people don't know what we do they won't know to come to us to do it. In this month's Entrepreneur Blog as part of our continuing series I want to talk about the importance of educating your client. As an entrepreneur in any niche market, educating the public and potential clients on what you do and how you do it not only adds value to your business but it is imperative for the success of your small business.
Ask For Help
Once people understand your services or product, it's important that they are able to find your website so they can contact you! That's where SEO (search engine optimization) comes in. For me, SEO feels like a foreign language. I am not a tech person… Heck, I work in antiques… I like old things and I still write my To Do List on sheets of paper! I'm an old fashioned girl living in a technology-driven world. So what's my first rule of business? Ask for help. Set aside your pride and ask someone who knows more than you to help you with what you need. They can implement an entire SEO strategy for you – or they can simply write a plan that you follow yourself.
From the very beginning my blog has been essential in getting readers aware about our services. My business started as a blog and readers began emailing asking for a service and a business was born. More often that not clients find us not by googling Antique Buying Tours – but rather by googling one of their questions about their upcoming European buying trip they are desperately attempting to coordinate themselves. They stumble upon our website while searching for answers to their questions about shopping abroad and voila, we've got a new client!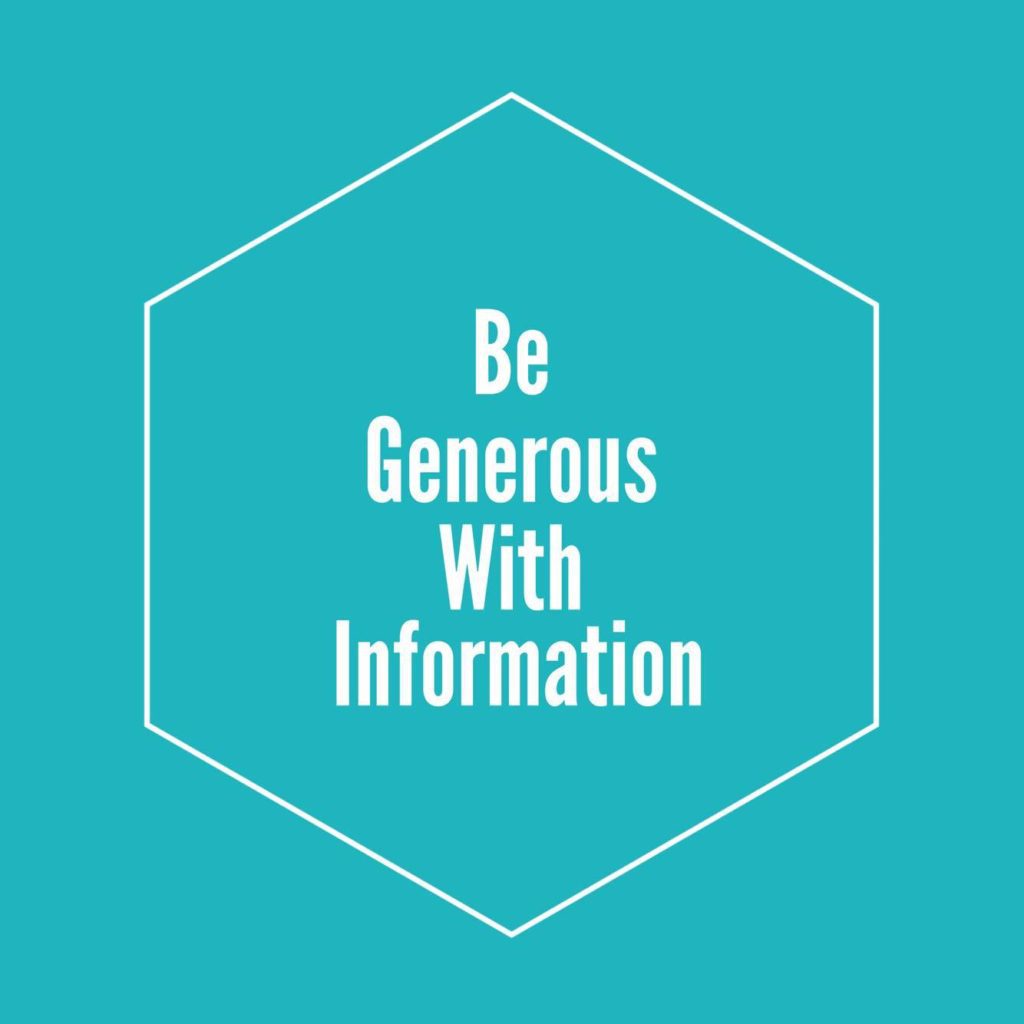 Be Generous With Information
Whether on my blog or when I speak on where to go antiquing in Europe – I give away ALOT of INFORMATION. I tell people HOW they can do it themselves!! People often ask me why I share so much free information about antiquing abroad – where to go and what to do. The answer is simple. By sharing information, I am able to get more clients. It establishes me as an expert, thus giving potential clients more trust in the benefits of working with my company, and okay…let's face it, I genuinely like helping people, so it's my pleasure to share information. That's why I got into this industry! At The Antiques Diva & Co we are INCLUSIVE. We are having a fabulous time shopping in Europe and we want you to come along with us and enjoy not only the fun but also the unprecedented access to the best antiques Europe has to offer.
PR has been imperative in educating the industry not only on what services we offer, but also what the advantages are of buying overseas. Just one example of those advantages is the fact that antiques purchased in Europe can get a markup of 3 to 5 times cost when sold in the USA. We also take the intimidation out of buying antiques overseas by taking clients by the hand to our vast list of sources.
People are often afraid of buying overseas… what if I get ripped off? What if a vendor tries to sell me a fake. While I can't guarantee we won't be fooled… I can guarantee that if we experience a vendor OUTRIGHT LYING to our clients… We don't return to that vendor and that vendor doesn't just lose 1 client… but potentially 100's. All of these things make our services valuable! Being able to communicate that succinctly is so important, especially when your business is just getting off the ground. Think about what core benefits your company offers – write them out – ask clients for their opinion on what benefit you offer them – and then — USE that information to craft your company message.
Just Do It
For a niche industry like this, you've got to know how to get started. I've said it before and I'll say it again – The best way to get started is to JUST DO IT! Don't hesitate, don't let fear of not knowing enough stop you – jump into the deep end and start swimming. You may need a flotation device at first… but you have to really do your job before you realize how little you actually know about it! You learn by trial and error. For me, the most important thing I do is build my little black book of contacts on both sides of the pond. I have to simultaneously keep building my potential client list as well as my vendor list. At The Antiques Diva & Co we don't sell antiques – we sell relationships. We introduce buyers to sellers, bridging the international gap. If we were a dating service – we'd be matchmakers, madame's of the antiques industry.
The most important asset we offer cannot be bought – you need relationships in order to be successful in this industry and many niche industries.
Get out there, make yourself known, go to the places where the people in your industry gather, meet potential vendors, meet potential clients. Network like you mean it. Meanwhile, learn all you can. Be a jack of all trades. In my industry that means I have to dip my manicured hands into antiques, learning the entire process – from how to restore antiques, to appraise antiques, to ship antiques. The more you know about all aspects of your industry the better you'll be. Keep Learning.
Use All Your Past Experiences
I also recommend using all your past experiences when it comes to starting a business in a niche market. What have you done in a previous life that can benefit you now?? The best training I had for working in antiques was working in advertising and marketing in both Boston and Cleveland before moving overseas. I had big name clients such as Dunkin Donuts, Target, McDonalds and Pearl Vision. Doing their marketing was the best education I could have had before starting my own company. From the beginning I employed the same level of brand management and marketing strategies in my own campaigns as I would have with big brand clients. While today The Antiques Diva & Co is a small but international company – working with a team of 21 locally-based guides in 8 countries – as a brand we have a big brand presence within a niche part of the interior design industry. In fact, one of the leaders in my industry, Dwayne Clark, recently was quoted as saying I have one of the best niche businesses in this industry.
Be Flexible
With a very small budget when first starting my company, I invested initially in graphic design. Giving my company a strong recognizable logo was key in building brand awareness. I was then able to employ guerrilla marketing techniques through social media to spread the word about our services, establish our brand presence and personality. When working in promotion marketing and advertising my strength had been in new business development, coming up with multiple ideas for campaigns and solutions to a variety of industry challenges. It trained me to have flexibility in my mind – in my way of thinking – aiding me to react swiftly with clarity of thought to changing dynamics and perhaps most importantly, to see clearly ways in which I can increase and broaden my current business portfolio. It also trained me to recognize when it's time to change. We recently launched a new website which was desperately needed, and you'll see we have a new logo. AD&CO is growing up and it's time for a new look that represents our brand and our audience better. As always you have to be willing to change, to be flexible and roll with the times. As an entrepreneur running a niche brand your job is not to do everything, it's not to know everything… all you have to do is know the right people.
Whatever business you want to start, as an entrepreneur it is important to be able to define your role in the industry, communicate the service or product you offer and why it adds value, and then get the word out there that your company exists! Most often, entrepreneurs are responding to a need they see—something that's missing in the market that people can use. Remember, get in front of the right people, and then give them what they want! When your company is serving them and adding value, it won't be long until others come knocking on your door.
Your CEO in Stilettos,
Toma Clark Haines, The Antiques Diva®