Early in February, I spoke at New York City's D&D Building and I was asked by a room full of interior design professionals, "Where is the trend heading for European now?" My response: If you're only going to shop one place, for one-stop shopping the best place to buy antiques is England! In January I was in London twice – first for the London Art, Antiques and Interiors Fair, and then again later in the month for meetings to plan upcoming special events. 
England has become a far more affordable travel destination for Americans in recent years due to some negative news: Brexit led to an economic downturn. Here's another tip: According to USAToday, 'Airbnb is thriving in London with an average rental rate of $115 per night, and sister-site TripAdvisor Vacation Rentals are in no short supply.' 
One of the best examples of "one-stop shopping in England" is the 29th Bath Decorative Antiques Fair in March. 
Today is the Best Time to Buy Antiques in the UK
I was on a panel with interior designers Robert Passal and Garrow Kedigian on How to Source Antiques like the Pros at the D&D Building and hosted by Duralee: the event was streamed on Facebook LIVE by Aspire magazine, watch here. 
WATCH: Toma Clark Haines: How to Source Antiques Like the Pros 
Brexit has had an impact on buying antiques in the UK. In short, England has gone on sale for American buyers! Now is the best time to buy antiques in England.
If you're only going to shop one place, I would say shop in England. England is one-stop shopping. The best of France is already there. For hundreds of years, the Brits have been scouring the world collecting antiques.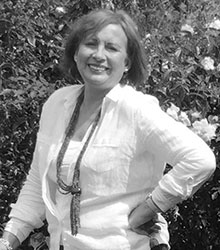 Gail McLeod is our English Antiques Diva Buying Agent and she might just be the most connected woman in the world of antiques. She also is owner of Google's top-ranked antiques fair website Antiques News & Fairs and is Editor in Chief of the Antiques are Green website and vice chair of the new Antiques are Green Trade Association. She is co-founder of Antiques Young Guns. Her career in the antiques trade began as manager of Pennard House Antiques in Bath – the UK's largest export trade collective for decorative antiques in the fabled days of frantic business.
Here in England we are blessed with a complete melting pot of inventory which has arrived on our shores from the Colonies and there has never been an occasion when I have been stumped by a request from a Diva client! Spanish Colonial period pieces for a Hollywood mansion? Step this way! A collection of gravestones and a church spire for a luxury theme park? No problem! 
The Bath Decorative Antiques Fair is still the leading regional event to beat, where rustic to refined ultra-relevant stylish English Country House style, Mid Century design, industrial chic, Swedish period painted furniture, period portraits and perennially fashionable crusty iron garden furniture will rub shoulders with decorative staples of the 80s and 90s. 
Not Wanted on Voyage – quartet of industrial lanterns Now back in demand by a new and younger audience – French marble top chocolatiers' tables, elaborate brass and steel bakers' racks, buffets and armoires in fruitwood, huge pine refectory tables and Windsor chairs, rows of yellow confit pots, pub signs, marine and advertising ephemera, homely Staffordshire dogs, samplers and quilts and yes, large-scale oak, mahogany and walnut brown furniture re-imagined by a new generation of decorators and collectors.
The event has remained at the same wonky Bath Pavilion since the launch back in 1989 and quickly fills up with eager exhibitors each year, keen to secure a place at what is reliably expected to be a busy event teeming with buyers from the UK, EU and USA happy to queue up for hours in all weathers before the doors open at 12 midday.
Country Oak Furniture – group of primitive chairs The 29th Bath Decorative Antiques Fair 
Date:
9-11 March 2018
TRADE ONLY 8 March
Venue:
The Pavilion, North Parade Road, Bath, BA2 4EU
Opening Times:
TRADE PREVIEW Thursday 8 March: 12noon – 5pm
Admission with Trade Invite or Trade Business Card. Otherwise £10.00.
PUBLIC: Friday 9 March 10am – 5pm
Saturday 10 March 10am – 5pm
Sunday 11 March 10am – 4pm
Admission:
£5.00
Free Tickets
Cheers! 
Toma, The Antiques Diva