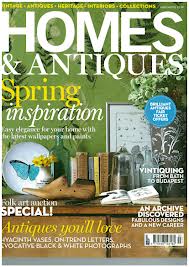 Dear Diva Readers,
Have you seen this month's March issue of Homes & Antiques!?!  My article Vintiquing in Budapest made a blurb on the cover!!!
You can find the full article on page 136 – 140 but for those of you who don't have access to this fabulous publication, which just so happens to be the official magazine of The Antiques Roadshow, I'll share info on one of my Budapest Shopping tips!
FORDOVA ANTIKVITAS
Hajós utca 16-18
Judit Dombi's sprawling 3 story bric-a-brac shop near Opera "specializes in Not specializing".  Along with her mother and aunt, Judit shares a gaggle of information on her collection spanning vintage clothes to an array of lighting from every era, a plethora of porcelain at various price points, tchotchkes and art deco.  Bargains abound in the basement flea market.  A cheery post-war orange and black tea set from the Hungarian manufacture Granit with a starting price of 18,000 Ft (50 £) caught my eye.  The more interest I showed in the piece, the lower the price became.
~~~~~~~~~~~~~~~~~~~~~~~~~~~~~~~~~~~~~~~~~~~~~~~~~~~~~~~~~~~~
I simply loved this shop and in fact a subscriber to Homes & Antiques agreed with me! She just emailed my editor the following letter!
Dear H& A –

It was our 10th Wedding Anniversary in February, and to celebrate I
booked a surprise weekend in Budapest for me and my husband. Therefore
I was really excited when a few days later my March issue of Homes and
Antiques came through the letterbox featuring Budapest as the
Vintiquing city of the month. We took your advice on many of the
sights we chose to see; a warm respite from the freezing weather in
the Szechenyi Baths, a latte and piece of cake in the Gerbeaud cafe,
and although we didn't manage to get to the flea market, we tracked
down one of the shops you recommended, Fordova Antikvitas where my
husband bought me a charming blue stone bird brooch (attached).
Budapest was so beautiful and we've taken plenty of close up photos of
the wonderful detail abounding in the city, hoping to frame them and
put them up in our home. I attach a close up of the roof of the Matyas
Church in Buda and also a shot of the wallpaper in Gerbeaud.
Thanks again for such a timely and helpful guide to our weekend away!
MK
 ~~~~~~~~~~~~~~~~~~~~~~~~~~~~~~~~~~~~~~~~~~~~~~~~~~~~~~~~~~~
And  I have to say Thanks MK and Thanks Homes & Antiques!
Happy Travels in Budapest!
The Antiques Diva®