Dear Diva Readers,
top: 5px; float: left; color: white; background: #781300; border: 1px solid darkkhaki; font-size: 60px; line-height: 50px; padding-top: 1px; padding-right: 5px; font-family: times;">For the past month my team and I have been in the process of rewriting our website – page by page. We're not finished yet… but it's  a start.  In rewriting the website it's made me think about what we stand for as a company – our goals and our objectives and I realized what I really want more than anything is to make antiques accessible.  We're less about your formal grandmother's antiques with P's & Q's that make antiques scary and more about putting antiques into real people, relatable terms.
You can learn about antiques the same way you would wine.  You do a wine tasting to educate your pallet. I like to taste outrageously expensive wines so I can recognize quality when I taste it. In terms of antiques you could do little wine tasting, er… I mean – antiques tasting –  to learn how to differentiate between high quality pieces and lower end items.
Expose yourself to quality – go to a museum, a famous house, or my personal favorite choice – a chic boutique hotel.  Expose your eye to top quality pieces. Visit auction houses – there is no education better than a Christie's or Sotheby's catalog. Window shop.  Buy design books and pilfer through the pages.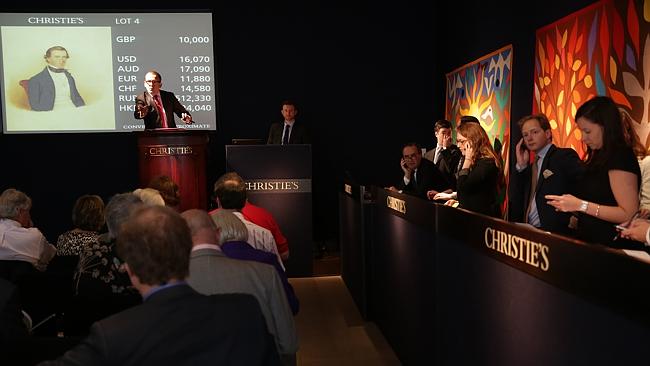 Earlier this week I encouraged you to ask antique vendors questions as part of your learning process… I'm taking this a step further and saying the world is your school.  Be inquisitive.  Ask everyone questions – from interior designers to museum curators to boutique owners to your friends on why they bought certain items.  And remember to sometimes just observe.  Take time to study the details without understanding why.  Take time to draw correlations in your own mind.
In doing so you will educate yourself – you will learn what to look for, how to look, how to educate your eye, tricks in looking at antiques, what warning signs to look for in finding a fake – and why SOMETIMES buying a vintage reproduction is the right decision.  That might sound like blasphemy but there are copies of items made throughout the centuries.  In Louis XVI time he was copying the treasures found in Pompeii – down the road further neoclassical movements copied both Louis and his predecessors.  You may not be able to afford  a period piece but you can have the look with a piece that's a 100 years newer but still 100 years old.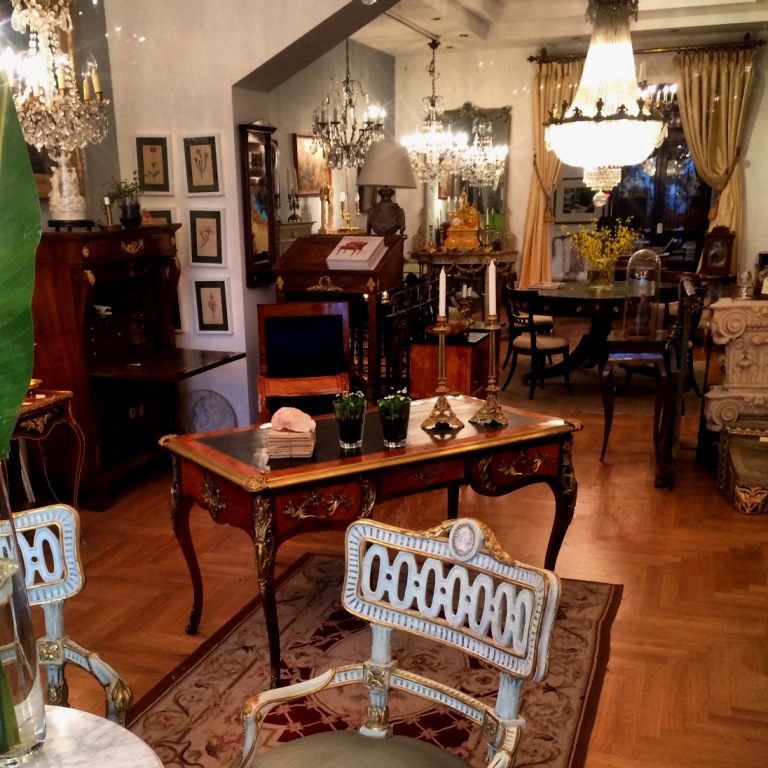 My entire philosophy is people should buy what they love.  I happen to love the patina of 18th C pieces so I try to buy the oldest, best quality pieces I can afford.  But sometimes I break the rules for love.  In essence – if you love the antique or vintage piece you are wanting to buy and if you are willing to pay the price it's marked then it's the right buy for you.  Antiques are subjective.  Trends and styles influence prices – but love – in my mind – love is forever.
When people buy antiques they often worry they are going to be ripped off or that they don't know enough about antiques to buy them.  If you buy what you love you will never go wrong.
One of our jobs at The Antiques Diva® & Co is to try to empower clients to buy antiques with confidence! On tour we're there to answer your questions and introduce you to vendors we admire… but we're also there to encourage you to follow you heart. If you love it – ultimately that's the only thing that matters.  Love will lead the way.
Perhaps I've got love on the mind… the timing of this blog post couldn't be more appropriate… my husband and I just celebrated our 18th year anniversary.  Happy Anniversary to my One and Only.
The Antiques Diva®
(seen here with my Mister)