Antiques Diva® clients often spot a fabulous piece – or pieces – perfect for their latest interior design project, or exactly what they need in their antique shop. But the question is:
How can I possibly ship that home without it getting broken! 
At AD&CO Logistics, that's our specialty: we know how to ship large fragile antiques and art purchase from Europe to their final destination whether that's across town, across the border or across the ocean. With over 50 years expertise in international shipping, AD&CO Logistics makes the impossible possible. On a recent buying Belgium Antiques Diva buying trip our clients spotted these beauties at an antique dealer's in Brussels, snatched them up… and left the shipping to us!
Large, fragile antique statue, columns and urns require a crane to be removed from the Brussel dealer's shop. 
The pieces are carefully transported to AD&CO Logistics warehouses in Amsterdam. 
At AD&CO Logistics warehouse, the pieces are carefully packed in custom crates for shipping to the US.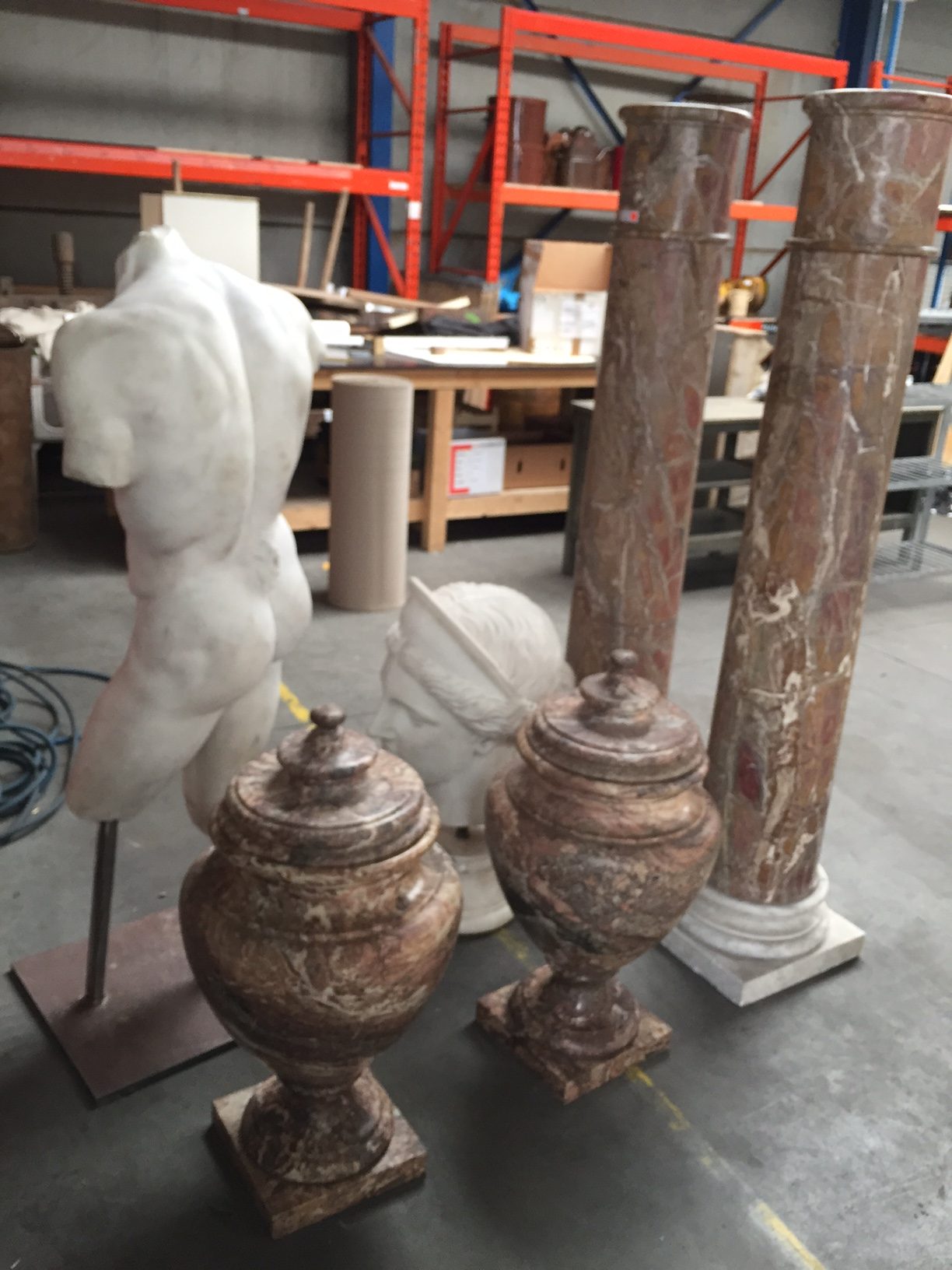 Smaller pieces are individually wrapped for shipment. 
Large pieces are packed in custom crates for shipment.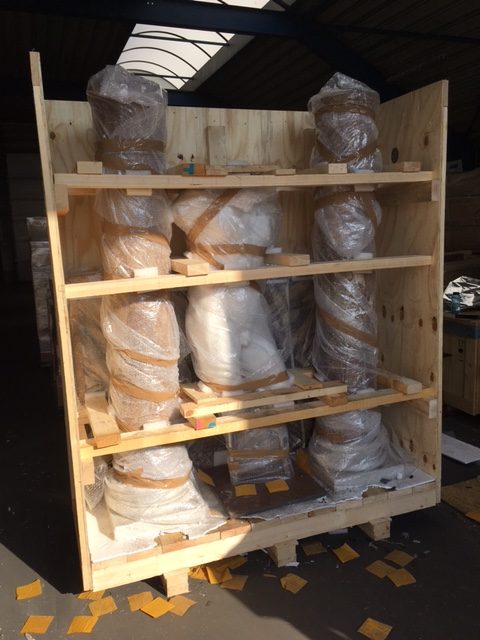 THE ANTIQUES DIVA ART AND ANTIQUES SHIPPING SERVICES
The Antiques Diva & Co® is pleased to offer art and antiques shipping services from Europe to destinations around the globe. AD&CO has partnered with a premier international shipping company with 50 years expertise in shipping services. Your AD&CO Logistics shipping concierge will personally manage all facets of your shipment including collecting your goods from the dealers, tracking your inventory and payments, cross-referencing your tags, packing, complete all export/import paperwork and monitor your shipment's progress from the time we receive your goods until they are delivered to you; and keep you advised of the status of your shipment.
Our international shipping services provide the options of:
∗ full 20 or 40ft containers or partial containers (LCL: Less Container Loads)
∗ door-to-door shipping
∗ port-only shipping
∗ independent or shared location shipping
Learn More Here: AD&CO Logistics
Leave the Shipping to AD&CO Logistics! 
Toma Clark Haines – The Antiques Diva