Thailand Antique Tours with The Antiques Diva
2016 was a whirlwind year as I immersed myself in Asian culture by moving to Asia for several months to research and finalize our Asia antique sourcing services. My home base was Thailand. Whether you're spending one night in Bangkok or visiting its better-looking sister to the north Chiang Mai, exotic antiques tempt even the most well-traveled shopper. In the Bright Light Big City of Bangkok you find a wealth of inventory from various time periods the reflecting cultures of Thailand and its surrounding countries. In Chiang Mai you enter the ancient kingdom of Lanna – which traditionally is a crossroads for trade routes through the Golden Triangle into Laos, Burma, China and beyond. Our Thailand Antiques Tours Guides will custom plan an Asian antiques buying tour for you whether you're looking to purchase antique furniture, textiles, decorative accessories, handicrafts and artisanal creations or architectural salvage. We will also help maximize your time and money by translating and negotiating on your behalf, and liaising you with an international shipper to get your purchases home.
The Antiques Diva™ & Co offers custom antiques buying tours for tourists and trade professionals to 14 countries in Europe and Asia. Whether you're looking to buy one specific piece or fill an entire container, our personal shopping antique buying guides share their vast knowledge of secret sources to take you to all the right places. You can now book an Asian antique buying tour with The Antiques Diva to Thailand, Myanmar, Laos, Vietnam, Cambodia and Indonesia – along with our repertoire in 8 European countries.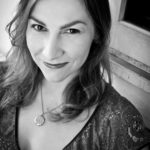 Chief Asian Diva Guide Angela Somwaiya has one of the most highly respected antiques shops in Bangkok, Paul's Antiques, and over 20 years expertise sourcing Asian antiques. In fact, Angela is taking you to the many antique stores where she personally has been sourcing for her store. As one of the leading experts in Southeast Asian antiques, Angela's design eye understands how to create a modern global mix with Asian and European antiques and art. Angela is an expert guide to sourcing Asian bespoke furniture makers using reclaimed teak, and how to up-cyle and repurpose found items.
Having lived in Thailand over 20 years, Angela delivers insider knowledge on buying and sourcing antiques in Asia. Angela collects antique textiles and jewelry, and has extensive knowledge on the subject as well as one of the best private textile collections in Thailand! Angela loves to share her passion and knowledge of Asia!
The Antiques Diva & Co offers 4 private Thailand antique tours, custom Thailand combined with other Asian country itineraries are designed to meet our client's needs:
Bangkok Antiques Tour
Available 7 days a week
One to Three Day Tour
Ornate architectural salvage from temples and Thai homes as well as garden antiques such as Spirit Houses, benches, lanterns and other pieces can be found in abundance. When it comes to furniture, our Guide will take you to hidden sources where you'll see Rattanakosin Period antique furniture, scripture cabinets, traditional Thai beds and tables, cabinets, mirrors, and Chinese furniture. For those who love decorative accessories, shop for red lacquer containers, betel boxes, hill-tribe weathered baskets, sturdy pottery, brass and wood carvings, and opium weights and tools. You'll also find textiles, costumes, amulets, gems, and Thai jewelry, as well as antique handicrafts from the many villages surrounding Bangkok.
Chatuchak Market – Bangkok's JJ Market Shopping Tour
Available Saturday & Sunday
Limited Availability Mid-Week Upon Request
Full Day Tour
Shopping the JJ Market without The Antiques Diva & Co simply put is a waste of your time. What To Buy? Everything, but our favorites include Thai Wooden Carvings, Burmese Antique Teak Furniture, Buddhist Manuscript boxes, Handwoven Hill Tribe Baskets, Theater Chairs, Shophouse Display Furniture, Antique Textiles and Art Prints, Architectural Remnants, Vintage Garden Furniture, Khmer Stone Carving, Retro Accessories and billions of Buddha heads (both tourist market reproductions as well as original period pieces). And while these aren't antique we love them – Thai and Chinese silk and silk lanterns and lighting galore. Not to mention jewelry – both new and old – as well as fusion fashion.
Ayutthaya Antiques Tour
Available Monday to Friday
One-Day Tour
The former capital of Siam, visit private houses and secret warehouses and hidden lanes in Ayutthaya stacked with architectural salvage. Go home inspired by an ancient culture long vanished. Similar to Louis 16th in France gaining his design inspiration from his visit to Pompeii, Ayuttaya allows you the opportunity to re-imagine the heritage left behind.
Chiang Mai Antiques Tour
Available 7 days a week
One to Three Day Tour
From antique furniture and decorative accessories to architectural salvage and beyond, Chiang Mai is a magical place to source a variety of Asian antiques. Whether you're looking to source small amulets or entire rice barns for architectural salvage, our Chiang Mai Antiques Buying Tour has a lot to offer.
In addition, The Antiques Diva & Co offers Asian antique sourcing services for when your schedule does not allow Asian antique buying trips.
tip: To learn more about how to buy Asian antiques
Angela and I have an online course at MyAntiqueSchool: the 1st global course on how to buy antiques in Asia 
In my own home, I'm incorporating more Asian antiques with the European antiques I've long collected, and find they juxtapose beautifully with my distinctly modern home and art. I was beyond thrilled when my shipment from Asia arrived and I was able to mix in my new Asian antiques!
To book an Asia Antiques Buying Tour contact toma@antiquesdiva.com
Sawatdee,
Toma – The Antiques Diva