Dear Diva Readers,
top: 5px; float: left; color: white; background: #781300; border: 1px solid darkkhaki; font-size: 60px; line-height: 50px; padding-top: 1px; padding-right: 5px; font-family: times;">Whenever clients reach out to us for information on taking an Antiques Diva Buying Tour, one of the first questions we ask them is for which type of pieces they will be looking. Architectural salvage has been high on client's lists for the last few years and the desire for these types of pieces hasn't slowed down in 2015. While we have wonderful sources for architectural salvage, the largest architectural salvage fair in the world is coming up in June which will bring together dealers from the UK, Europe, and beyond. The Salvo Fair will be held on 27-28 June with Trade Day on Friday 26 June, at Fawley Hill, Fawley Green, Henley-on-Thames RG9 6JA, Oxfordshire and will be open 11am – 5pm.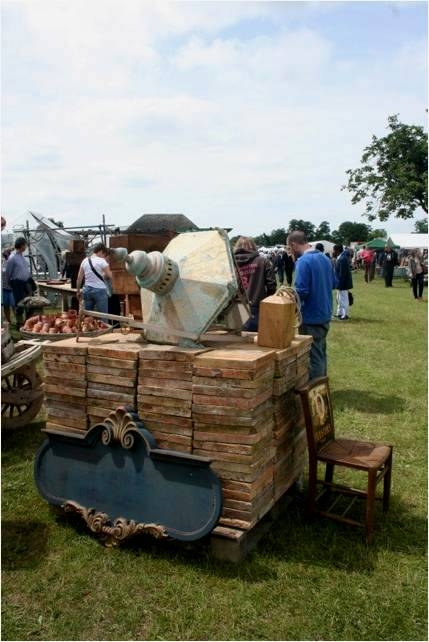 This is the fourteenth year for this fair which is legendary in the trade, often bringing in some of the best interior designers, architects, builders, developers and dealers to shop. Even celebrities and billionaires are known to peruse the fair for just the right pieces of antique garden art or reclaimed building materials. Anything from antique flooring and bricks to vintage lighting, antique fireplaces, and decorative antiques can be found at Salvo Fair.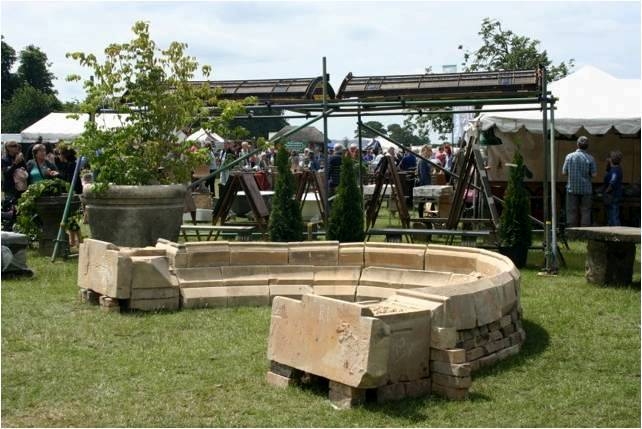 This year it will be held at Fawley Hill, Sir William McAlpine's extraordinary private estate near Henley-on-Thames. And it's the weekend before Henley Regatta and Wimbledon and just after the Royal Ascot races. It's at the centre of the English Social calendar! Ruby Hazael, co-organizer of Salvo Fair says, "Sir William McAlpine has built an extraordinary home on the outskirts of Henley with a full size steam railway, a railway museum and 400 rescued animals. We are honoured to be able to hold the Salvo Fair at Fawley Hill, and very excited that our visitors will not only be able to browse and buy at the largest salvage fair in the country but will also be able to experience Fawley Hill's attractions which are not normally open to the public."
Just a taste of what one can expect to find at Salvo Fair includes:  Fireplaces, chimneypieces, doors, windows, radiators, statuary, seats, urns, troughs, tubs, garden, sundials, birdbaths, pergola, rose arches, railway sleepers, furniture, bathrooms, baths, basins, taps, toilets, tiles, brassware, knobs, handles, knockers, hinges, balls, finials, chairs, pews, altars, lecterns, stained glass, staircases, spirals, flooring, parquet, woodblock, floorboards, bricks, pavers, flagstones, york stone coping, pediments, balustrade, timber, oak pine, marble, trusses, beams, columns, pilasters, portico, cornice, dado, skirting, roof tiles, slates, ironwork, gates, railings, lighting, lamposts, kitchens, kitchenalia, sinks, post boxes, telephone boxes, cartwheels, shopfittings, butchers block, and shingles.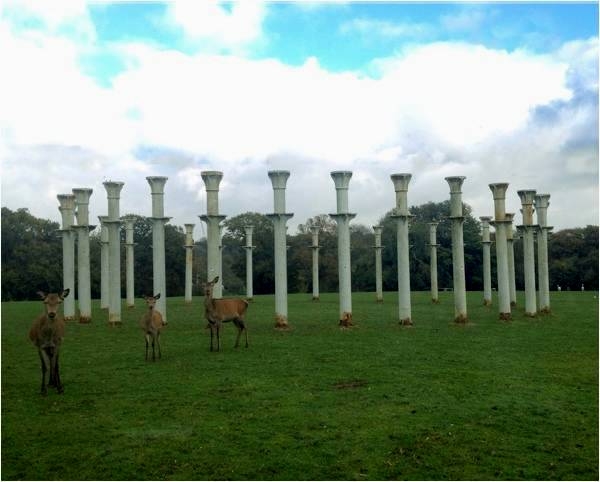 In other words, if you can't find it at Salvo Fair, you can't find it!
If you'd like more information on Salvo Fair, check out their website or email us at to:info@antiquesdiva.com">info@antiquesdiva.com.
Cheers,
The Antiques Diva®