Dear Diva Readers,
I am so honored to be part of an exciting project which is being celebrated this month at High Point Market.
I first met Julianne Taylor, founder of Taylor Burke Home last year at High Point Market through the formidable Gretchen Aubuchon of Fashion Decor.  Immediately I knew this woman had it going on. A family woman and an entrepreneur, Julianne understands the struggle that many business women face when it comes to maintaining work/life balance. We instantly connected, having a shared past as expats. Julianne's vision to start her company started when she herself lived overseas in Asia.  Her story of the start of her business echoed my own and she inspired me to continue to pursue my dream.  We have stayed in touch through various social media outlets, operating our lives in concentric circles—don't you just love social media?!  This month, Julianne has a new book coming out called DesignHER. The book highlights 35 inspiring women who are shaping the interior design world. I am delighted to be included in that list of go-getters and I cannot wait to read the book and gain insights from the lives and careers of the 34 other inspiring ladies!

There will be a special pre-release party on Saturday October 17, 2015 from 5:30-7:30pm at the Wesley Hall Showroom in High Point. I'm thrilled to be able to attend the fete, as I'll be in High Point for market (stay tuned to see the 5 – yes count them, 5 – events I'll be taking part in from a panel, to a tour, to a book launch and more.) After this pre-release of 300 numbered and signed, advanced copies, the book will be available for purchase in early February 2016. I hope you'll pick up a copy for yourself or a friend, as there are bound to be several tips, stories, and advice from women who have started their own businesses and continue to lead the design industry into the 21st century.  If you're interested in obtaining a copy email me and I"ll make sure you're on the list (toma(at)antiquesdiva.com).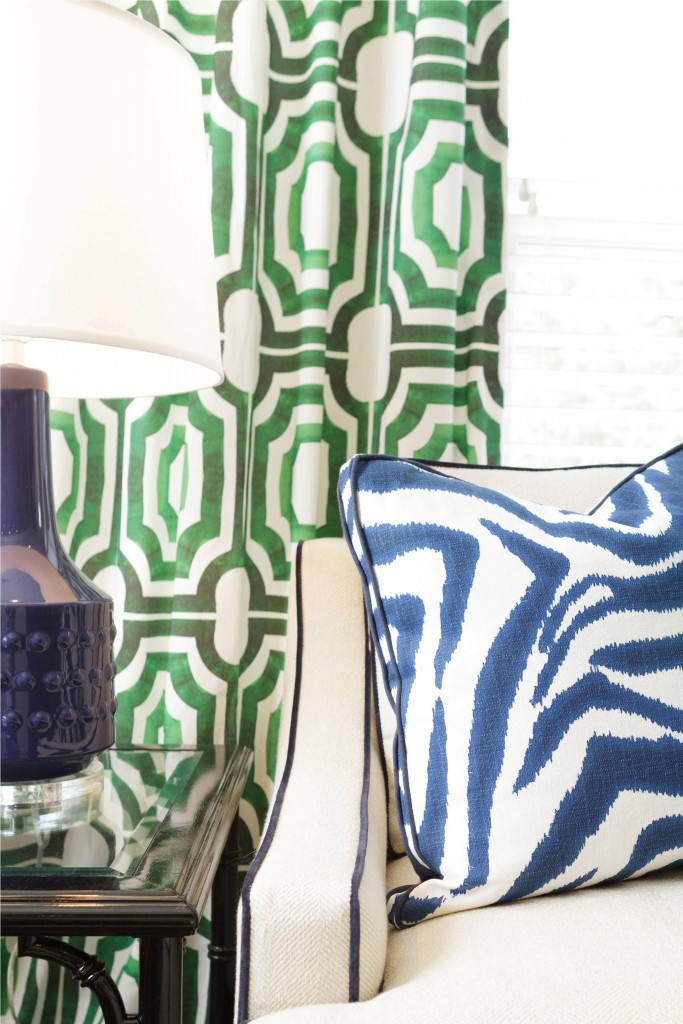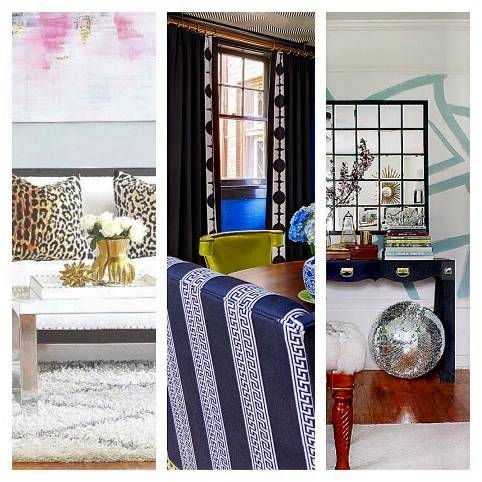 Join me in congratulating Julianne along with all of the women involved in the creation of this book which I believe will inspire modern women all over to live out their dreams. To the women entrepreneurs of today—Bravo!
To the little girls dreaming of changing the world and leaving your mark on it—You can do it!
Cheers,
The Antiques Diva ®
Dear Diva Readers,
I am absolutely delighted to introduce you to the Diva of the Day – Ms. Linda Merrill, one of the most popular design bloggers on the net and I'm absolutely honored she agreed to write a guest blog for The Antiques Diva™ site! In addition to being a 1st class blogger, Linda is an expert in the fields of interior design, media communications & marketing. A lifelong passion for creating beautiful – and livable – spaces combined with a savvy business mind has brought her design work and writing to an international audience.
Linda offers her interior design services in person in Massachusetts and "virtually" world wide, which is a great service for budget projects both far and near! Her blog, Surroundings, offers her unique views on architecture, photographic tours, product reviews, design inspirations, special events and even movie set decor!
Serving on the Board of Directors of the
IFDA
(International Furnishing & Design Association) as VP of Communications, Linda is a sought-after writer and voice in the field of interior design. As if this lady doesn't sound busy enough, she also produces and moderates my favorite podcast/radio show – the weekly roundtable discussion group,
The Skirted Roundtable
!
It's this latter endeavor that first brought me worshiping at the alter of Linda!
Linda, along with Megan from
Beach Bungalow 8
and Joni from
Cote de Texas
discuss blogging and interior design weekly on a radio show/podcast featuring an intimate profile with some of the top names in design including:
Alessandra Branca
, Interior Designer
Charlotte Moss
, designer, entrepreneur, philanthropist
Eddie Ross
and Jaithan Kochar, designers, entrepreneurs
Grant K. Gibson
, Interior Designer
Linda always keeps me informed on who's who and what's what in the world of design and today she'll be sharing with you some fabulous finds she discovered recently while at The Duxbury Antiques Show.
On that note, TaTa from Me and Bonjour from Linda!
The Antiques Diva™
~~~~~~~~~~~~~~~~~~~~~~~~~~~~~~~~~~~~~~~~~~~~~~~
GUEST BLOG: LINDA MERRILL
I went to the Duxbury Antique Show recently and found several items of interest that I thought your readers would enjoy. Just a little history, Duxbury (my hometown) is a small coastal Massachusetts town that was founded in 1636 as an offshoot of Plymouth Colony. Two of our most famous residents were John and Priscilla Alden – so history is all around us here! This was the 29th Annual Duxbury Antique Show and is mounted by The Duxbury Boosters Club, who raises funds to benefit the high school athletic department. The show is held in the high school gym and I must say it's much more enjoyable to peruse antiques in that space than play dodge ball! I still have nightmares! But, I digress. The show boasted 50 booths and was quite a bustling scene!
Here are a few items that really caught my eye:
1) Copper Clothes Washer, 1912. $310

This "Easy" washer has recently been re-wired and the folks at Bent Nail Farm Antiques, Marshfield Hills, MA say it works. This would make a pretty fun conversation piece and perhaps make a great ice bucket for a big party!
2) Misc. silver plate serving pieces. $5-$12

This was a lovely little collection of silver plate serving pieces. I wished I'd had more than $13 in my wallet or my check book. While they are only silver plate, the pieces were well-priced. At Roland Morgan, Portsmouth, RI.
3) Decorative Squirrel water spout, $45

I thought this would make a lovely wall-mounted faucet for a vessel sink in a powder room. Obviously, you'd have to build it out a bit since it's not wide, but it would sure be cute! At Jack Tullish Antiques & Fine Art.
4) Art Nouveau bust of a Medieval Noblewoman. 16-1/2′ high in painted plaster. $350

At Stephen L. Snow Auctioneers & Appraisers. Isn't she pretty? I thought she'd look so pretty on a library shelf, or in a garden room. There's just something so serene in her countenance.

5) Botanical prints at The Scrapbook, Essex, MA. $57 each

These are hand-colored wood engravings, originally printed around 1599. What a beautiful addition to a garden room!
6) Purple tinted antique bottles at Camille Buda & Matt King, Marshfield, MA Priced between $12-20 each.

Apparently, these small bottles would have been originally clear glass, circa 1880-1920. Manganese was used at the time to bleach glass to make it clear, but over time, sunrays or UV rays turned the manganese purple. A little research tells me that bottles this deep a purple would have been subjected to artificial UV rays in order to enhance the color. They sure are pretty though!
7) Victorian Candle lamps at Camille Buda Antiques, Marshfield, MA. Price not noted.

The glass globes of these candle lamps are so beautiful! The color just popped and is so fresh today. I was honestly not sure about the base – it looked too "stainless steel" to me and I wondered if they were replacements, but I didn't have a chance to ask the owners.
8) Set of twelve Limoges oyster plates. $1,350/set.

Duxbury is known for its bay oysters, so these plates seemed right at home. I don't personally like oysters, but I might change my mind if they were served on these dishes. I also love the idea of rough and gnarly oysters plated on porcelain and gold. At Ciel Glynn Antiques, Cambridge, MA.
9) Pewter and mirrored tile candle sconces. Pair for $425
I just loved these sconces and wish they were in my budget right now! They would produce such a beautiful glow with the candle light dancing in the mirrors. At Bayberry Antiques, Rockland, MA.
The Boosters usually hold this show in early Spring every year. Their website is here:
Duxbury Boosters
.
I hope you all enjoyed my selection of favorite items from this year's Duxbury Antique Show!
Guest Blogger,
Linda Merrill
THE DIVA OF THE DAY:
Linda Merrill, IFDA!

Linda Merrill Decorative Surroundings
PO Box 1206 Duxbury, MA 02332
781-585-0275
http://www.lindamerrill.com/

Blogs
::Surroundings::
::Silver Screen Surroundings::
Founder & Host of The Skirted Roundtable