Dear Diva Readers,
top: 5px; float: left; color: white; background: #781300; border: 1px solid darkkhaki; font-size: 60px; line-height: 50px; padding-top: 1px; padding-right: 5px; font-family: times;">Last year during Maison Objet I was delighted to meet one of the team members of Chairish, a curator approved online marketplace for vintage and used furniture.  When they recently asked me to choose a vintage rug from their site and design a style board for a room around said rug, I was up for the challenge!   When choosing a color palette for a room, it can be hard to step away from basic neutrals– going bold is a big decision. But as I always say "Fortune Favors the Bold!"… and "Go Bold or Go Home!"
Part of my mission is to make antiques relevant in today's lifestyle. To me, that means mixing antiques with vintage and modern pieces to reflect
the way we live in the 21st century. Below you'll see the rug I chose and then a mix of pieces—all available at Chairish.com—that I think would work
well together in a space.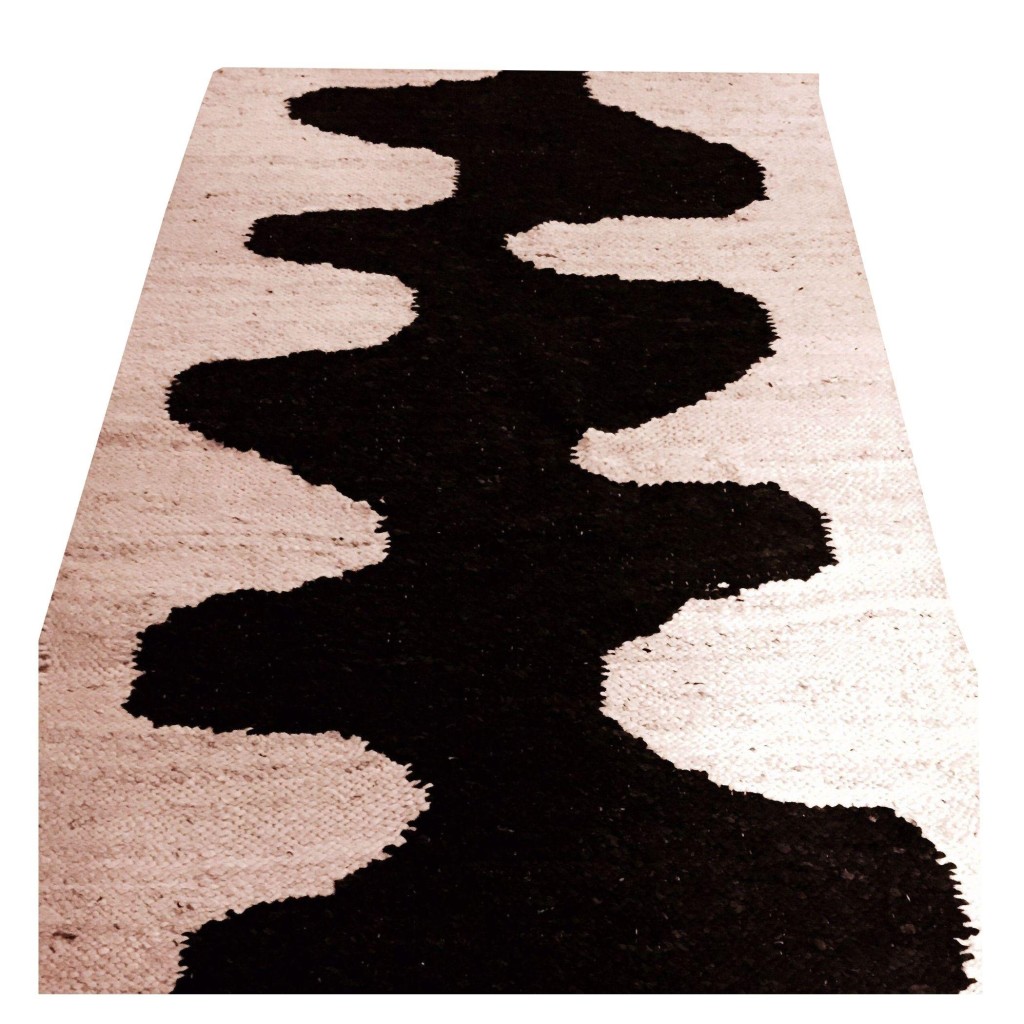 I love this beautiful Mid-Century Modern style sectional sofa. It looks comfortable and sleek. It's fairly new, being only a year old and
well maintained. Starting with this piece we've already got a hip vibe going, but I want to mix in some antiques that will make my imaginary room
super stylish!
This suede pair of classic French chairs with nailhead trim would be the perfect foil for the modern sofa. Probably from the mid-20th century, the pair is nicely made and are in very good vintage condition, with a couple of very small spots on the upholstery—which is one reason I would suggest reupholstering them. While at the upholsterers, I'd have them painted black and recovered in a malachite patterned fabric to give them an entirely new look!
This stunning vintage Neo Deco brass ram's head coffee table is the ideal statement piece. The gleaming brass finish of the three ram's
heads contrasts brilliantly against the shiny black lacquered bass. It features outstanding quality construction with a three quarter inch thick
circular glass top. Here is where we start to add in touches of brass and gold to warm up the space.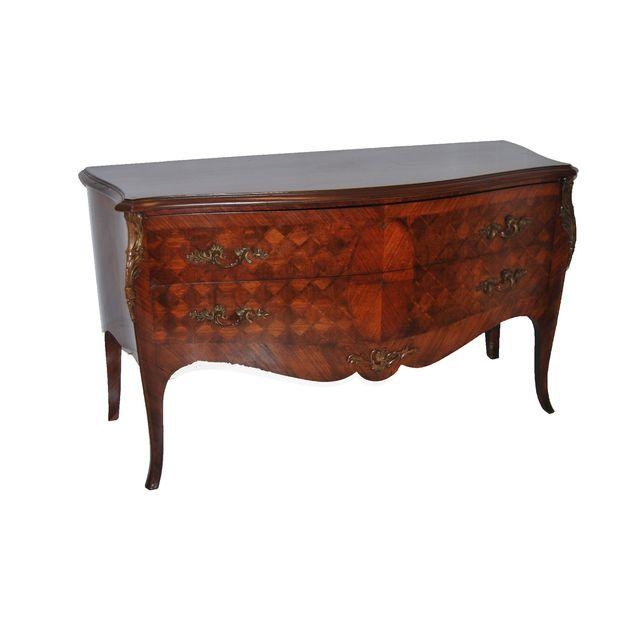 Across the room, I'd place this French provincial Louis XV Style serpentine walnut and veneer commode. This piece would compliment the chairs while contrasting with the sofa and modern rug. Things are starting to get interesting!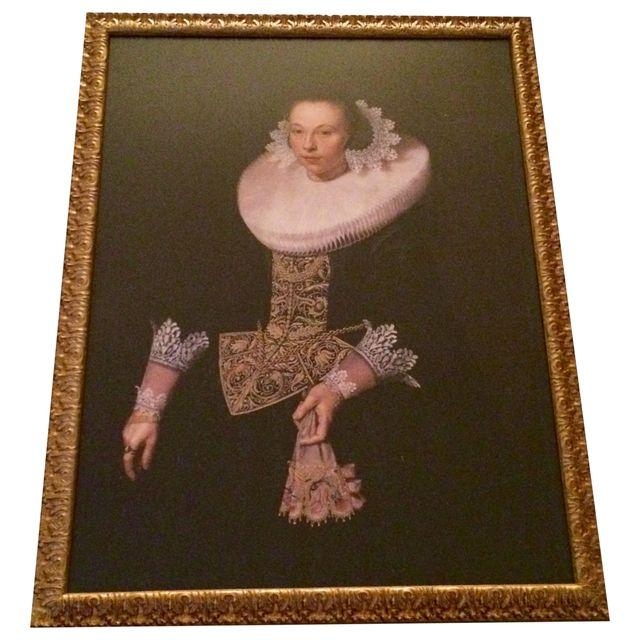 Above the commode, I'd hang this vintage-inspired portrait of an aristocratic lady in the 1500's. With its ornate gold frame, this sets the tone for a dramatic room. However, I'd place some modern accessories such as this unique black glass head, which was once a display mannequin. Mixing in some modern pieces keeps the commode from feeling stuffy.
While we're dotting the room with modern touches, I love this 1960's tom-stand" target="_blank">Noguchi styled sculpture on a custom stand.  This piece would be stunning in front of a window.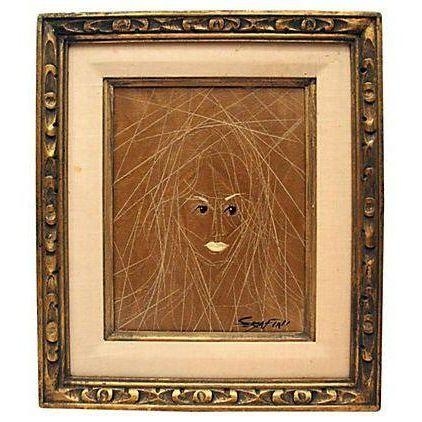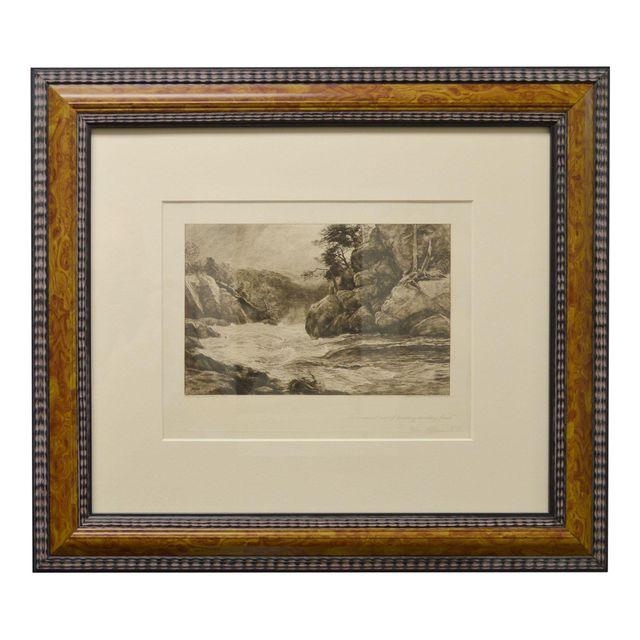 For the walls, I'd hang this vintage monochromatic portrait which features a restrained color palette, offset by the gilt wood frame. Above
it I'd also hang this original 1896 framed and matted etching of whitewater rapids in Glen Affaric River in the Scottish Highlands.
Over the sofa, I'd hang this French style gold leaf mirror for added glamour. Every room needs a mirror and the style of this one contrasts with the modern sofa perfectly while also tying in the French chairs and the commode.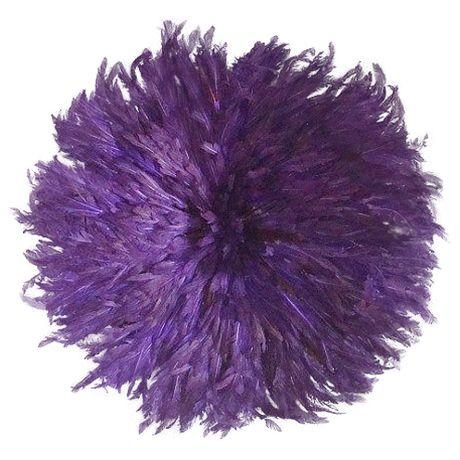 For a few pops of color, I love this purple JuJu African feather headdress along with this emerald green glazed ceramic Asian-style lamp.  With its brass neck and a new black fabric shade, it ties in nicely with other pieces in the room.
For overhead lighting, I'd finish the room off with this modern brass sputnik light with a raw brass (unpolished) finish. I think it adds just the right touch to this eclectic mix of pieces!
So there you have it! A fun melange of antique furniture and mid century pieces create a playful yet stylish space that is comfortable and elegant
at the same time – exemplifying that Antiques Diva Style!!
Thanks to the lovely people at Chairish for giving me the opportunity to dream up a space inspired by one of their gorgeous rugs!  Go check out the other lovely rugs they offer on their site!

Until next time,
The Antiques Diva®