When Was Your 1st Time?
We all remember our first time. For me, I was 25 and I had just moved to Paris. It happened on a Sunday morning in September. I had eaten a croissant for breakfast with a big bowl of café au lait at Les Deux Magots. The weather had a nip in the air and though summer barely seemed behind me I was already wearing a sweater and scarf. I took the métro all by myself to the end of line 4, the Porte de Clignancourt. Exiting the station I was afraid. It was a part of Paris I'd never visited before. I wished I wasn't alone. I wished I had a friend to guide me through the market. I put on my sunglasses and pushed my way through the crowds working my way under the peripherique to the Rue de Rosiers.
And for the first time in my life I visited the Paris Flea Market.
And it changed my life. I'd always loved antiques. I grew up with a mother who decorated using antiques, vintage and just plain second-hand finds to decorate our home and I had an appreciation for all things unique and old. I didn't want my house to look like the neighbors. I wanted my home to reflect me. My unique taste, showing pieces from my travels, telling stories of far away places without the need for words to be spoken.  Just as I wanted to live a life less ordinary, I wanted my home to be less ordinary. I was going to the Paris Flea Market to buy a souvenir… not a t-shirt, or even a trinket… but a but a souvenir in the true sense of the French word… a memory.
I wanted to bring a piece of Paris home and put her on my mantel.
Arriving the Paris Flea Market I was greeted by an entire world beyond my comprehension. Lessons in the Louis leaped out of the alleyways… was that a Louis 15 or 16th armchair? How do I tell the difference? An Antiques Dealer told me, "It's all about the LEGS" and forevermore I was a leg girl, seeking the turn of the ankle to tell my Rococo from the neoclassical. Vintage jewelry longed to come home with me. Postcards, passementerie, pillows, paintings and all sorts of Parisian chic clamored for my attention.
I bought a simple Empire era teapot.
I was living in a temporary apartment in St Germain des Pres at the time and each night before bed I would brew myself a pot of caramel tea and sit on the sofa practicing my verb conjugations. Je Suis, Tu es, Vous etes…  7 years later when I started my company The Antiques Diva & Co that teapot wound its way into my original logo – the profile of a woman's head looking at a teapot – my first purchase at the Paris Flea Market.
I've long since broken that teapot, but the excitement of that first purchase never left me and I've filled apartment after apartment with purchases from les Puce. A seasoned shopper at the Puce de Paris, my company is now the exclusive official guide of the Paris Flea Market Paul Bert Serpette. I sometimes feel I've lived a lifetime since that day at the end of my first week living in Europe nearly 17 years ago… but I still remember my first time.
Do you remember yours? When was your first time at The Paris Flea Market? What did you buy? What did you think? How did you feel? What did you eat? Did you wish you had a Diva Guide to take you by the hand or were you lucky enough to experience your first time on the arm of The Antiques Diva & Co?

How To Enter:
To enter The Antiques Diva & Co Tell Me About Your First Time at the Paris Flea Market giveaway:
leave a comment on this blog and #TellMeAboutYourFirstTime at the #ParisFleaMarket
open to Diva readers over age 18
There are 5 Chances to Win!
UPDATE September 28:
Derrick Ricketts of Aidan Gray Home was so excited when he heard about our #ParisFleaMarket GiveAway that he donated an additional prize!
What the Winners Receive:
One Grand Prize Winner: VIP Paris Flea Market Tour
The Grand Prize winner receives a Gift Certificate for a VIP Antiques Diva Day Tour at the Paris Flea Market with one of our Parisian Diva Guides including LUNCH at our favorite restaurant in Paul Bert Serpette and a Champagne Toast to finish the tour. You'll also receive an Antiques Diva tote bag to carry your purchases!
One First Place Winner will win a Paris Flea Market Candlestick by Aidan Gray
European candlestick inspired by Aidan Gray's antique buying tours in France with AD&CO:
The candlestick is hand-carved and hand-finished, with a removable rusted metal drip plate and a heavily distressed finish.
Three 1st RunnerUp Prize Winners: DesignHER by Julianne Taylor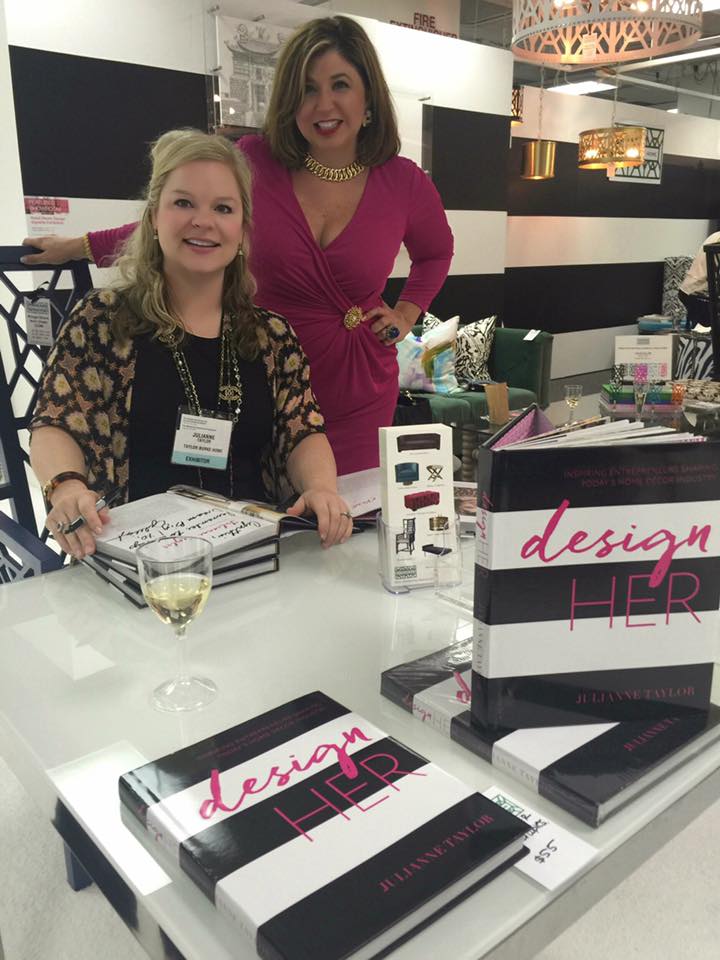 Not coming to Paris anytime soon… don't worry… we've got three 1st prizes! Regular readers and social media fans might remember I was recently featured in a fabulous new book on women entrepreneurs who are changing the world of interior design – DesignHER, featuring a chapter on me, Toma Clark Haines The Antiques Diva, and autographed by me and design darling and DesignHER author Julianne Taylor.
Winners of the Paris Flea Market First Time Story giveaway
will be judged by Julianne Taylor of Taylor Burke!

Prizes Awarded October 25, 2016
Gift Certificate Redeemable until December 2018 and transferrable.
DesignHER books to be delivered to winners via parcel post in November 2016.
Good Luck!  #TellMeAboutYourFirstTime
Toma Clark Haines is The Antiques Diva