Dear Diva Readers,
top: 5px; float: left; color: white; background: #781300; border: 1px solid darkkhaki; font-size: 60px; line-height: 50px; padding-top: 1px; padding-right: 5px; font-family: times;">Here at The Antiques Diva & Co, there are many moving parts that all work together to create our successful European Antiques Buying Tour Service. My team of 18 Diva Guides, who operate locally in 8 different countries, are an indispensable part of the business. They bring to the table their antiques expertise, local connections, translating, and negotiating skills. Today we're going to hear from our Belgian/Dutch Diva Guide, Lucretia Hunsucker.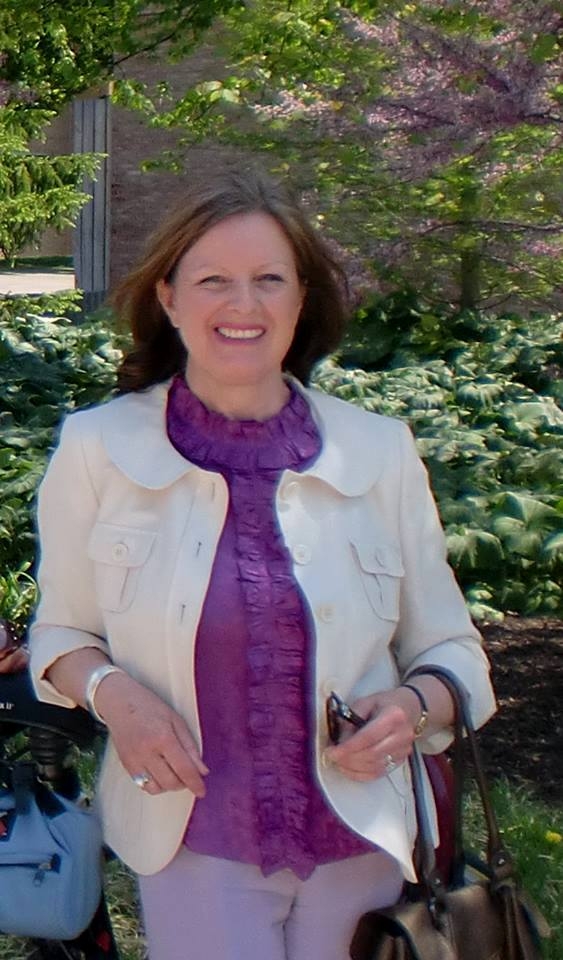 Lucretia explains, "I love helping clients source a variety of pieces but my favorite times are when a client is searching for something specific—almost like a treasure hunt! Even when clients can't come on tour, we can help them source pieces through our Antiques Sourcing Services. Recently one of our favorite New York Interior Designer clients asked if we could help him source a pair of De Coene consoles for a project.  De Coene was a furniture company founded in the early twentieth century based in the Flemish town of Kortrijk, which went out of business in 1975.
As fate would have it, a few days before I received this client's email, I had happened to visit an exhibition in Brussels, dedicated to Henry Van de Velde, the famous Belgian designer. The exhibition included a gigantic desk that this firm, De Coene, had made for the Belgian king Leopold III, based on Van de Velde's designs of the 1930s. Indeed it was common knowledge that only the rich could afford De Coene furniture, making it a prestigious brand throughout Europe. Even French customers coveted these pieces because of the excellent quality and craftsmanship.
to.gif">
to.gif" alt="Buying antiques in Belgium, Sourcing antiques in Europe, Antiques Diva & Co, Toma Clark Haines, Diva Guide Lucretia, De Coene console, New York Interior Designer " width="320″ height="188″ />
Upon returning home and receiving the client's email, I immediately tapped our Antiques Diva database and contacted a Brussels antique dealer who had just what we were looking for – a black De Coene console for sale! The only problem? Our Antiques Diva client was specifically looking to buy a pair of them! Where was I going to find a second one? The hunt was on…
Back to the drawing board… a few phones and numerous emails later we stumbled upon an exact duplicate of my first find, but this time it was in mahogany. This console was identified as a "De Coene Murat". It was almost an exact match to the black console— the only difference was that this one had a mahogany finish. Although made in the 1950s, this De Coene Murat console was designed in that "Retour d'Egypte" style,  made out of polished mahogany with mat guilt bronze classical detail. I knew there had to be a way to make this pair work—even if they weren't exactly twins! Never say Die!
I contacted the vendor and told him that the Murat console I wanted had to be black. His solution was that he could HAVE THIS PIECE LACQUERED IN BLACK making it THE PERFECT COMPANION to the first console table we found.  In my opinion, the console looked so much more modern and glamorous in black, with all the gold accessories shiny and polished. Problems solved!
De Coene Murat furniture fetches sky-high prices in the US. In 2007, the Murat console was featured on the cover of a catalog issued by a New Orleans auction house — where it later fetched the sum of $21,600. A New York antique dealer, Kemp, sells Murat consoles for $60,000! Now, even with the extra labor – the lacquering – and transportation costs, our New York client could acquire this beautiful pair of Murat consoles for a fraction of what it would have cost him in the USA.
For myself, it was an eye-opener too. Once this mahogany neo-empire furniture had undergone this transformation – being painted black and having the gold trimmings polished – it looked very modern and perfect for our client's needs!  Resembling art deco rather than empire, it fit very well in a contemporary interior, and the neutral black finish offered great possibilities for mixing well with the flamboyant colors that are so en vogue now.  I also learned that the firm De Coene had been selling black- lacquered furniture from the beginning, taking away my reservations about changing the looks of such carefully executed heirloom pieces.
The lesson here is that no matter what you're looking for, where there's a will there's a way. From the client, to our company Antiques Diva headquarters, to me as the local buying agent to two of the dealers we know, the exact pieces that we sought were found, modified, and purchased for a fraction of the cost they could have been purchased for in the US."
If you'd like information about an Antiques Buying Tour or our Buying Services, please email us at to:info@antiquesdiva.com">info@antiquesdiva.com. We'd love to help you source the perfect piece!
The Antiques Diva®