Dear Diva Readers,
tour-eiffel.jpg">
tour eiffel" src="https://antiquesdiva.com/wp-content/uploads/2011/05/antique-shopping-tour-eiffel.jpg" alt="" width="600″ height="340″ />
top: 5px; float: left; color: white; background: #781300; border: 1px solid darkkhaki; font-size: 100px; line-height: 90px; padding-top: 1px; padding-right: 5px; font-family: times;">Our friends at Perfectly Paris posted on my Facebook wall, sharing this fantastic news that I could not help but to share with you.   From now until the 29th May, you can literally antique shop in the shadow of the Tour Eiffel at Le Salons Antiquaires et Galeristes taking place at Pont D'Iena and Quai Branly in Paris 7eme arrondisment!  Talk about chic shopping!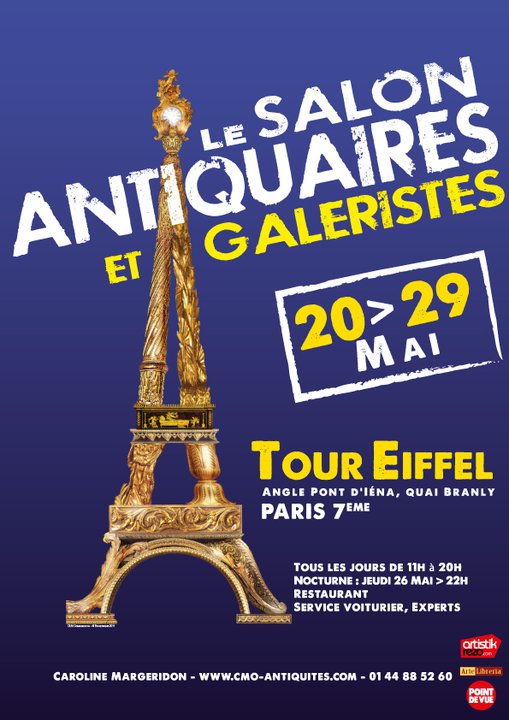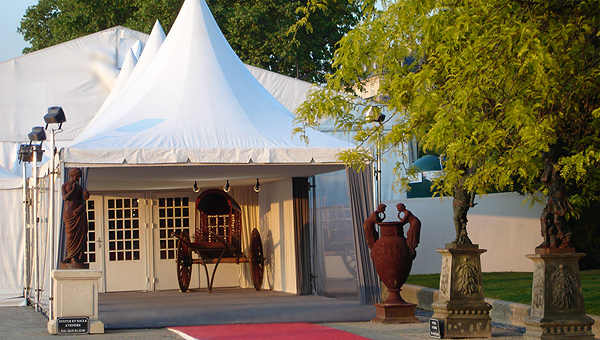 And while this Antique Market is only on for a week, don't forget that the famed Paris Flea Market in St Ouen is on every weekend!!!   Baron's has recently posted an excellent article called "A Guide to Merchants at the Paris Flea Market", sharing their top picks!  The article is a good resource if shoppers want to shop the market without a Diva on their arm – but don't forget, for those of you who would like to shop hand-in-white-glove-hand with one of 4 great Paris-based Antiques Diva Guides don't forget to reserve your summer Paris flea market tour!  
tours/france/" target="_blank">The Antiques Diva® popular 1 Day Paris Tour will take you by the arm, starting the day at "The Other Paris Flea Market", visiting Porte de Vanves to pick up some perfectly-packable treasures and then just as your stomach starts to grumble we'll stop for a typical brasserie lunch in a restaurant crowded with locals.   After a bite to eat, we hop on the metro and head to the pièce de la résistance, the famed Puce de Paris St Ouen – but this isn't a typical flea market filled with makeshift tents.  Instead, it's well-organized permanent structures housing millions of euro of inventory complete with 13 districts, 2,000 vendors and 7 miles of alleyways! It's easy for one to get lost in the maze of alleyways and streets, but with The Antiques Diva® Guides by your side, we'll weave into nooks and crannies you'd never find on your own, introducing you to our favorite vendors, and showing you the hottest items in the market today – plus pointing out a few frauds! While we stop often on tour for coffee breaks as needed to give your feet a break, at the end of the day it's time to stop yet again – this time for a parting coup de champagne or vin! 
Our tours were recently mentioned in a variety of summer travel sources – including a great article in Independent Traveler on 8 Tours for People who Don't Like Tours as well as Travel + Leisure's website listing of 134 Things to do in Paris!
Bonne Shopping,
The Antiques Diva®  (seen below shopping with one of my Paris Diva Guides – Kim)