Today's post is by Sara Morel, who recently left her corporate fashion job to establish Reclaimed Woman. A blog and business, for those in search of a more conscious life. Fashion and home fashions that are equally style-savvy as they are ethical. Like a secret diary, she previously blogged under the name Style Salvo, recording her journey into antiques, salvage and a more sustainable existence (shoe collection excluded), as head of PR for a shoe brand at the time! She vowed to do-up her new home in London with as many old, reused and reclaimed things as possible. One bedroom, one bathroom, one garden, one kitchen… now her walk-in wardrobe.  
One foot in the fashion, one foot in salvage, up to her knees in architectural antiques, but refusing to part with her knee-high leather boots, whilst dancing in mud with reclaimed radiators from the roaring 20s. Sara knows both worlds well. Two industries that can feel intimidating at first, she is here to break down the facade and share shopping tips for Salvo Fair in Henley this June…   
SALVO Fair: Life is not a Rehearsal – Green Living Fest 
Amidst the unforgettable backdrop of an eccentric English estate,
SALVO, the original architectural salvage fair returns to Henley on 23rd-25th June. This year's Green Living Fest welcomes zero waste chef Douglas McMaster, ancient and modern eco-friendly stands and vintage fashion to join the usual mix of
architectural, garden, mid-century and industrial antiques. 
Salvo Fair is acknowledged as the best in its field, where hundreds of designers buy the look they need from the most unique antique, reclaimed and salvaged stocks, where people with projects buy the inspirational pieces needed to create interiors and exteriors of distinction. 
Nowhere else will you find exhibitors from the likes of LAPADA with Mid 20th Century lighting and antique chandeliers to the finest stocks of bricks!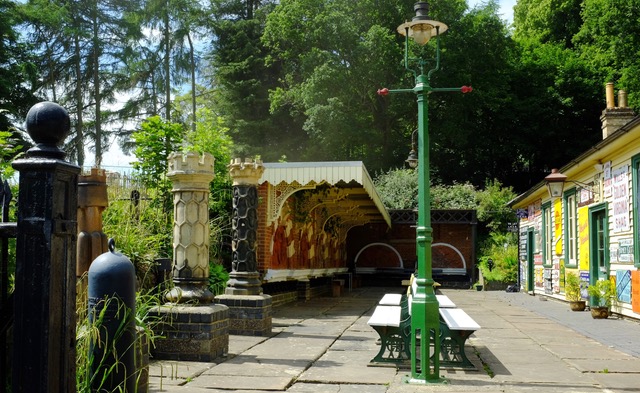 A boulder engraved with the words of the estate owner, Sir William McAlpine reads 'Life is not a Rehearsal.'  I love this phrase, and find it can be applied to all sorts of scenarios life throws at one. In light of the bright green antique theme, SALVO 2017 is not only about appreciating antiques for their connection with history, but for their relationship with the future and the environmental benefits of reuse. Shop vintage fashion and hats including unique designs by Dior from Mary Jones Vintage, whose rare finds for gents and ladies are stocked in Liberty of London as well as her shop in Liverpool.
Whatever your motivation, here are some shopping tips you can apply to architectural antiques and vintage fashion: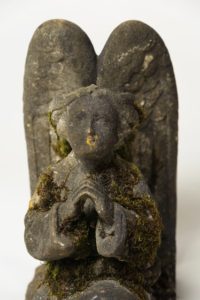 Shopping in a meaningful way starts with knowing what your personal style is and what your needs are. Fashions move in cycles, so don't let current trends dictate your taste. If you buy something you love, it will hold your interest.

That's all very well… but if you're not yet sure what your style is, antique and vintage fairs are a great place to learn and discover what you like.   

Try to buy architectural antiques first, then make design decisions based on what is available – this will make your hunt much easier. The same goes for rare vintage fashion. It makes sense to start with your statement-makers, then you can build the rest of your look around them. 

Ask about provenance (the earliest known history about the piece). This not only adds value to the item, but to your dinner party conversation. For example, the extractor pipe on the cooker hood in my kitchen is a Victorian organ pipe reclaimed from a church in East London, the overhead cabinets were converted from a 1940s staff noticeboard reclaimed from London's St Pancras Station. And you'll have to come for dinner to hear the rest…   

Find designers, builders and tailors that are antique and vintage fashion friendly, as alterations and allowances may be required.   

You may be in a field (at Salvo Fair for example) but you are also surrounded by some rare and incredibly valuable period pieces. Dealers are rarely offended if you negotiate reasonably and there are definitely deals to be found at the fair.  

If you insist on wearing heels like Toma, take her Salvo Fair field lead and opt for a wedge.  

Any finally, it's easy to get intimidated; whether you're overwhelmed by the sheer size of an architectural antique or the price of a collectible vintage handbag, I recommend starting with an experienced Antiques Diva guide tailored to you and your budget.   
The Details: 
Where: SALVO Fair, Icehouse Lane, Henley on Thames, RG9 3AP
When: Saturday 24 & Sunday 25 June 2017
Open: 10am – 5pm
Friday 23 June 2017: Trade Day & Smart Works Charity Gala Preview and evening shopping
Tip: Pre-order a 2-course lunch for £30 (including admission for the weekend) at Silo's pop-up restaurant furnished by Metroretro. 
Follow Reclaimed Woman:
@reclaimedwoman on Instagram & Twitter 
Toma Clark Haines, The Antiques Diva®