Dear Diva Readers,
H igh Point Furniture Market is always such fun! It feels like going to summer camp for adults because there are fabulous parties each day and you get to reconnect with industry colleagues who seem to always become dear friends! To kick off this market, a group of us attended the opening night party at the Junior League of High Point Show House.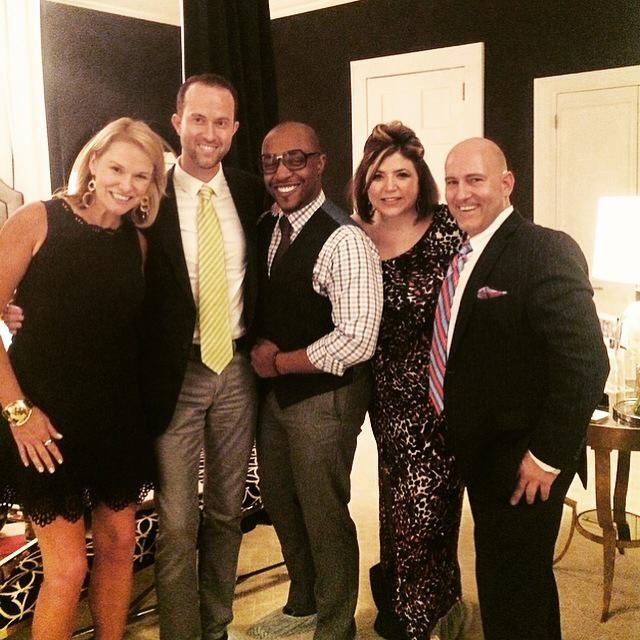 The house itself is a Tudor Revival home which was built in 1912. Its graciously sized—but not overly grand— rooms were transformed by several local and national designers. After touring this lovely house, I can definitely imagine living here! It was wonderful seeing that many of the designers are actually friends and have been on Antiques Diva Tours! The theme of this year's showhouse is "From High Point to the World." How appropriate is that?! Without further ado, let's recap some of my favorite rooms!
The dining room by Madcap Cottage was fabulous! Jason Oliver Nixon & John Loecke have such an eye for using color and interesting objects. Their spaces always seem to have the perfect mix of items. And of course I swooned over the Fromental wallpaper they used!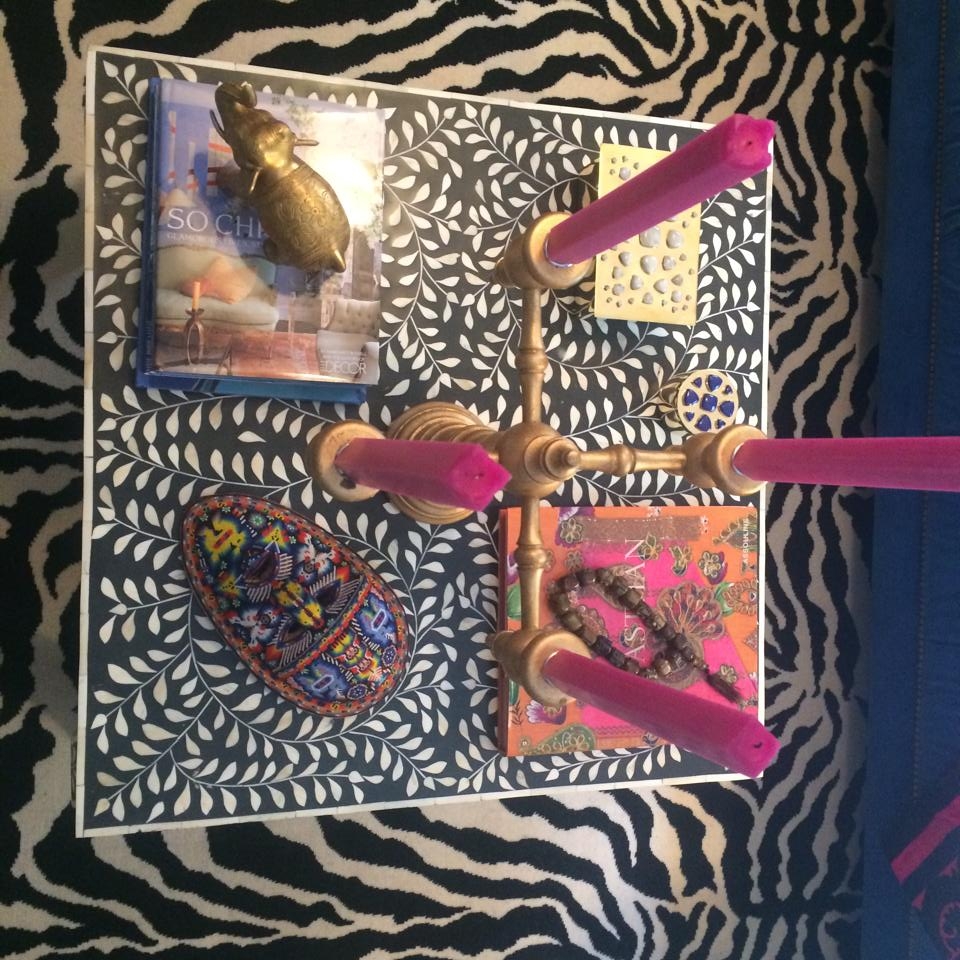 The most fun room in my opinion was our friend Holly Phillips' Carriage House Upstairs Living Area. Holly just has a way of mixing object from different eras & styles and making it work. She paired colors that I would never have thought to use in the same room and the result was absolutely perfection.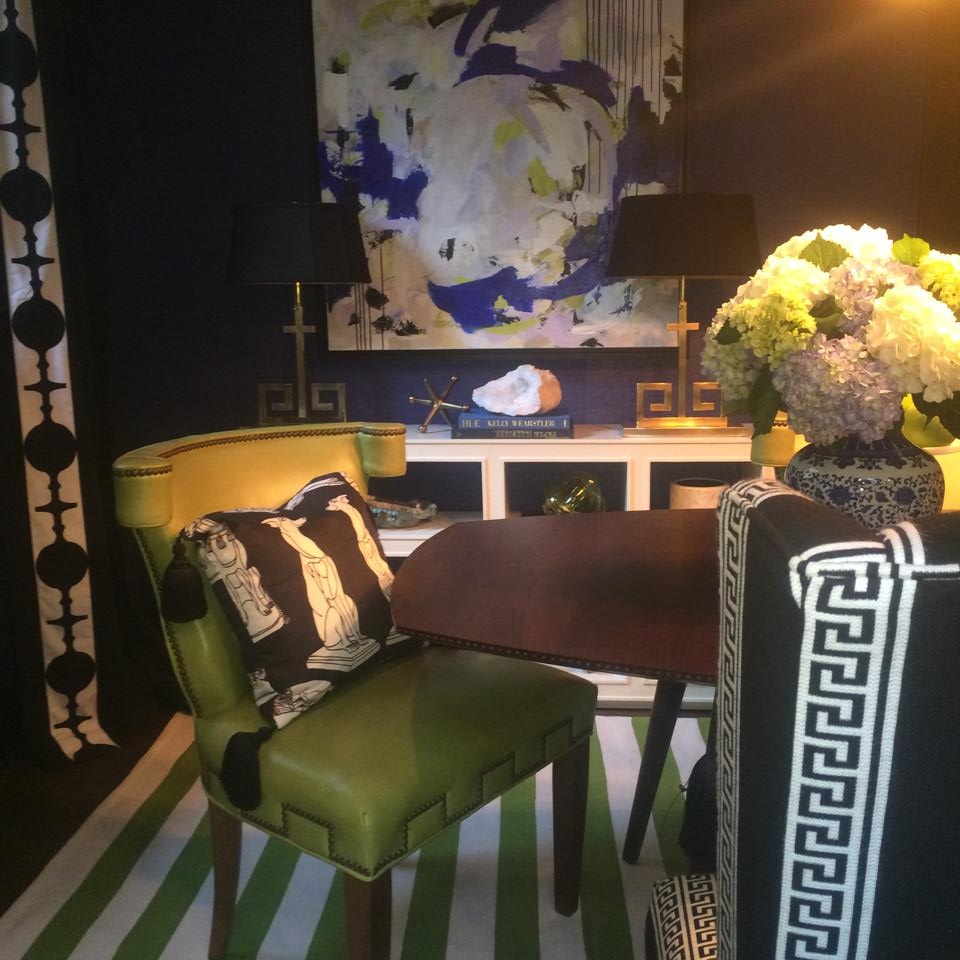 The kitchen and back hall entrance was done by our lovely friend Lisa Mende and it is luxurious, stylish, and comfortable all at once. The combination of deep blue, lime green, and black is so cool. And the patterns she uses are amazing!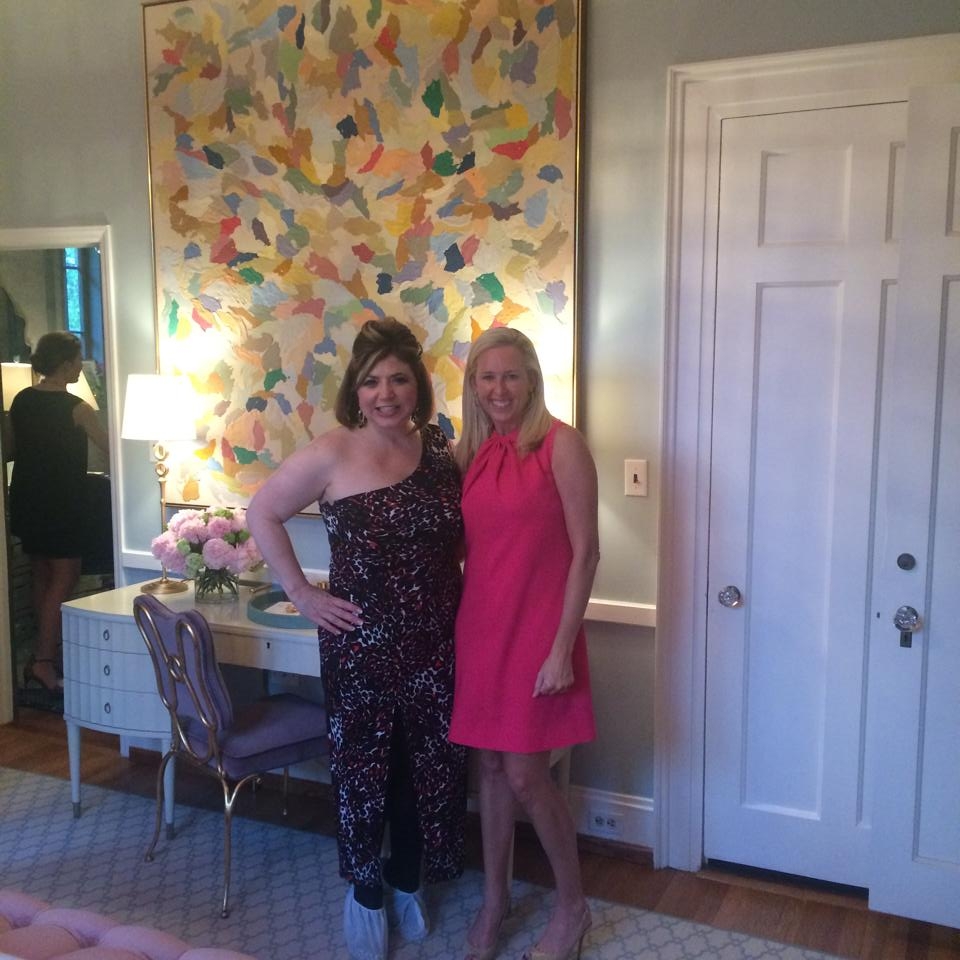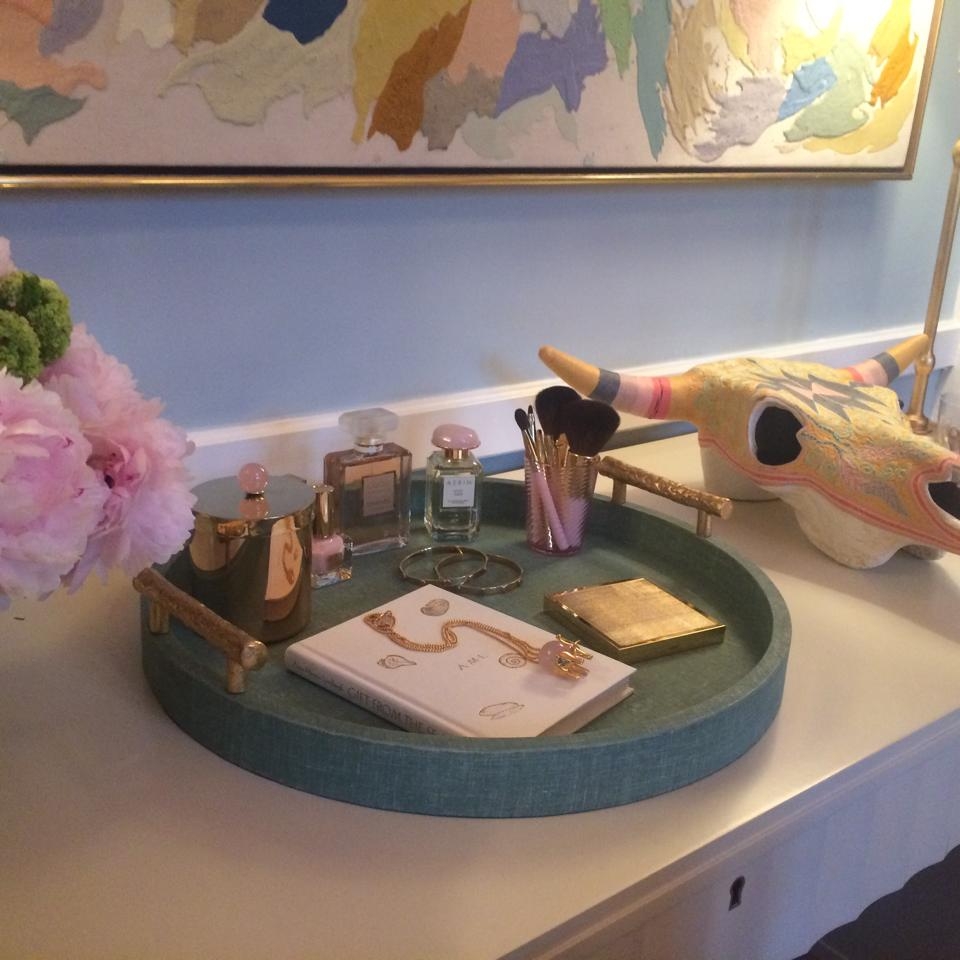 Cathy Austin's bedroom is bright, fresh, and oh so Diva approved! With its global influences and pink tones, Cathy describes it as the heiress, globe-trotting daughter who has returned home.
Kara Cox has designed the most glamorous jewel box of a dressing room. There's even champagne chilling on the vanity. If that's not Diva style, I don't know what is!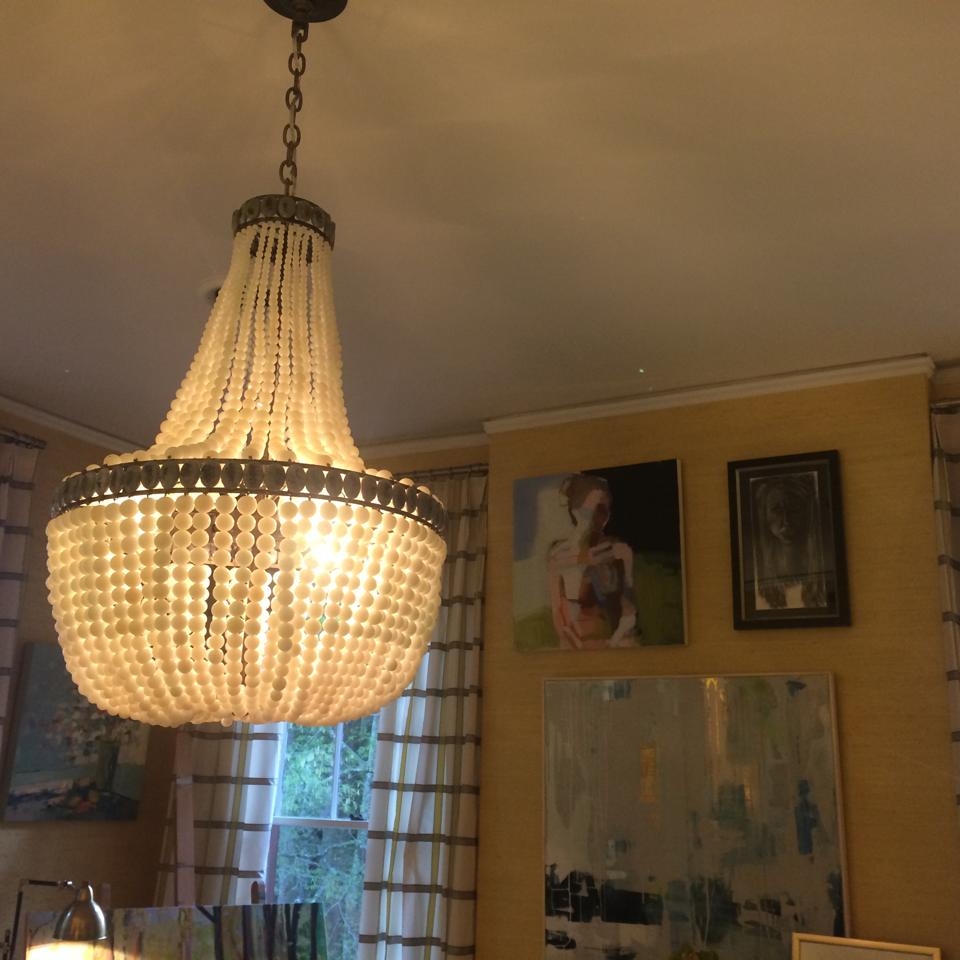 Leslie Moore created a bedroom that doubles as an art studio. And she's featured southern female artists in this inspiring space! I love that!
The bubbly Libby Langdon did a very chic bedroom complete with canopy bed and sitting area. We ended up spending the most time in this room as Libby's personality always attracts tons of people!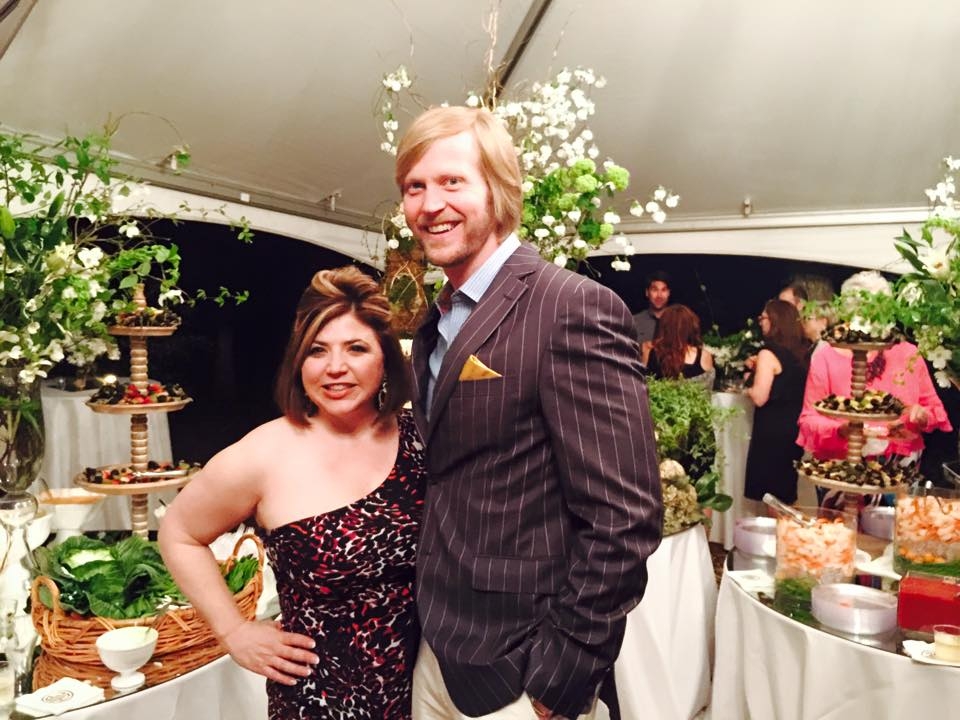 Our friend Eric Ross did the library terrace and the pool area. While outdoor spaces can be a challenge, Eric pulled it off with flying colors! Stylish and comfortable are two words that come to mind when spending time in his spaces.
All in all the shophouse certainly is a place I want to spend time in! With so many talented designers in one place, you cannot leave this home without being inspired! Huge thank you to Traditional Home for hosting this fabulous party! It was a great way to kick off spring market!
Cheers,
The Antiques Diva®
Dear Diva Readers,
I've asked one of my favorite designers, Eric Ross, to share what he feels are the MOST important vintage or antique pieces you MUST have in your home if you consider yourself an antiquarian!
If Eric Ross isn't already on your radar then you'll be delighted to meet this full service residential interior designer who is famous for the homes he's doing in the Greater Nashville, Brentwood, and Franklin, Tennessee area! This boy is designing a whole new south – traditional with a twist! I simply adore Eric and his gorgeous wife Ruthann!
While I'm certain Eric could talk for ages and pages about what each antique collector must haves, he's promised to be brief!  But if these tidbits whet your appetite for more details, just head over to Eric's blog to read more of what collectors shouldn't live without – and follow his 6 part series.
GUEST BLOG:
Designer Eric Ross' 6 Must Have Antiques Include:
 1. Chairs
Chairs are like friends – you need a few good ones. A few examples of my favorite styles are:
The Slipper chair.  I find this style very comfortable as it allows ones arms and hands to fall naturally into the lap without worrying about the arms of the chair being the wrong height for someone's body.
A Bergère chair, THE classic French armchair, is considered masculine because it has solid arms.  The feminine version, a Fauteuil, has space under the armrest open to allow room for a lady's skirts.
2. Dishes
Whether they're displayed on a table, in a bookcase, or on a wall, the glint of the polish creates an interesting play with light in a room.  Colorful dishes help enhance a room's color scheme, but don't forget about plain white. The milky-white of cream-ware also takes on the hue of what's around it.
The best thing about dishes is that they are a beautiful and inexpensive decoration.  Don't have the budget for art?  Break out your grandma's china and hang it.
3. Rugs
Rug rule #1: Spare no expense! Spend the most you can afford. If you spend the least you can afford you'll end up with a glorified bath mat. Shudder!
Rug rule #2: Always go with wool! A good rug is a workhorse.  If you're spending money on a high quality antique you have to remember that this rug has been traipsed on for over 100 years… and still looks good! Twenty years in your home isn't going to kill it.
4. Pillows
You really can't have too many pillows in a room.  And, they're an inexpensive way to add pizzazz to a hum-drum sofa or chair.
Pillows are also a great way to recycle fabrics that have moved past their prime in other areas: Needlepoint or tapestry that has frayed at the edges of a chair can be given new life on a pillow. I've also seen beautiful vintage tea towels featuring hand embroidery put to good use by adding a little vintage touch in children's bedrooms.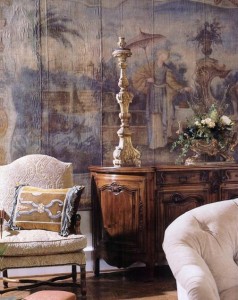 So, don't be afraid to re-purpose Grandma's needlepoint into a lovely pillow that can be enjoyed for generations to come.
 5. Chinoiserie
The term "Chinoiserie" covers anything with a Far-Eastern or Oriental theme.  From faux bamboo furniture, through hand-painted wallpaper panels, inlaid screens, lotus blossom art, ginger jars (swoon) and willow pattern plates, statues, pagoda shapes, caramondel screens… the list goes on and on. And, so does my passion for this style! I have several Pinterest boards set up as altars at which I worship. If you ever get the chance check it out.
For people who don't want a lot of it, consider adding just one small foo dog, or blue and white bud vase. From a small accent to a whole wall, Eastern flavor adds just the right amount of spice to your décor.
6:  Books
Antique books are a wonderful and inexpensive way to decorate.  They don't have to be old and they don't even (all) have to be pretty… they just need to be placed well.
Placement is key because it can easily look like you don't pick up after yourself.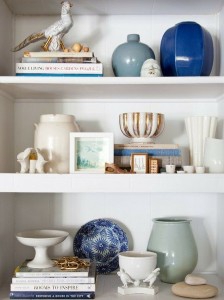 On shelves, mixed in with your favorite photos, art and collectibles, books give the eye a place to rest. A couple of books under a small ornament raises it into the middle of the shelf, displaying it more effectively; and a section of vertically stacked books distances one area from the next, making your shelves look well thought out rather than filed under "Boring!"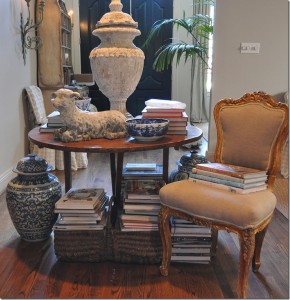 Coffee table books are a MUST.  Clients of mine have flinched at the idea of spending $75 on a beautiful volume, but if you compare that with the $500 you might spend on a good vintage box, books are definitely an inexpensive accessory.
So whether you are starting a collection or just adding to, take an inventory of your treasures to see if you need to start out on a new hunt.
Don't forget to check out Eric's blog for more great design advice!
The Antiques Diva®