Dear Diva Readers,
top: 5px; float: left; color: white; background: #781300; border: 1px solid darkkhaki; font-size: 50px; line-height: 30px; padding-top: 1px; padding-right: 5px; font-family: times;">Fat Tuesday is SOOOO last week… this Tuesday, it's ALL about Fat Lava!   Yep, it's time to welcome you to a little obsession I've had since I moved to Berlin three years ago and discovered the hottest thing since Mark Hill.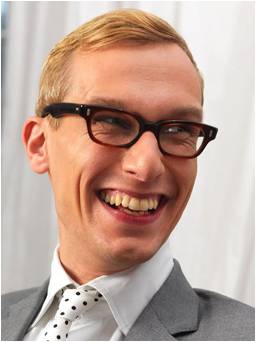 Mark, for those of you who don't know, is an antiques giant in the world of British Antiques & Décor, and he shares my intrigue with Fat Lava – West German ceramics from the 1960s & 70s.  In addition to hosting more TV shows that I can count, Mark also is on his 3rd edition of the gorgeously photographed book named – what else? – Fat Lava. 
These designs are THE antique of the future!
Not only does Mark's book highlight leading Fat Lava makers such as Scheurich, Ruscha, Jasba, Dümler & Breiden and Bay but it also illustrates how they push the boundaries of form, glaze and color.  And, my goodness, the colors are amazing!!  Picture pock-marked nuns on acid in a wonderfully psychedelic trance on parade in East Berlin and you've got the gist of it.  It's fab… and fantastical and catches your eye faster than you can say "Gesundheit" when a passerby sneezes at the trodelmarkt.
These Fat Lava pieces are punctuation pieces that accent any home décor.  Take my personal paradise… my abode tends towards the traditional and neutral with punches of black, brown and red (save for my office with turquoise bursts and fuchsia in my office), but fat lava looks gorgeous with my red velvet curtains and cream upholstery in my living room!
Of course, Mark didn't do this book alone… over 180 photographs were specially commissioned by my Twitter friend, Graham Rae.  In fact, the first edition of this book was produced to accompany the exhibition of the private collection of Dr Graham Cooley, held as part of the King's Lynn Arts Festival 2006 from 14th July to the 12th August 2006.   
Instead of buying beads this Mardi Gras, my advice is go groovy with Fat Lava, Mark Hill Style!
Cheers,
The Antiques Diva®

Photo Credit: Angelica Arbulu