Dear Diva Readers,
While we don't do international shipping ourselves here at The Antiques Diva & Co we do liaise our clients on antique buying tours with international shippers to help them get their purchases home sweet home across the pond.  As such we get asked A LOT of questions about how it works to ship antiques internationally.  In general when queries come my way I direct them to the experts – making introductions to shippers we know and trust and have worked with long-term.
Perhaps the most popular questions after "Which international shippers do you recommend?" and "How much does it cost to ship a container?" is "How much does it cost to fill a container full of antiques?"  The answer to this question lies in the answer to the question, "How many antiques fit in a shipping container?"
If you visualize a 20 foot container…it can hold approximately 40 medium size pieces of furniture.  Then to determine the cost of filling a shipping container with antiques you need to determine how much you are going to spend on average per item.  Chest of drawers could range anywhere from 100 Euro to 10,000 Euro depending on the age, quality, provencance, etc of the items you're buying.  Buying 1950's pieces cost a lot less that pieces from the 1750's!
If you determine an amount that you feel comfortable with as an average item of purchase and multiply that number times 40 you'll have a rough ball park figure on "How much it costs to fill a shipping container with antiques?"  Obviously you're not going to be buying 40 chest of drawers so this isn't an exact science but it leads you down the path to determining what your budget should be for buying overseas.
Clients come to me with budgets ranging from 20,000 Euros to 100,000 Euros, saying this is the amount they have to fill their 20 foot container.  On average, serious buyers – Antique Dealers – seeking to fill their container with decorative vintage and antique pieces – the type that you see in all the magazines, chic and stylish, with a degree of age on them but not necessarily uber high-end – come to me with a budget of approx. 40,000 Euro knowing they may spend less or they may spend more depending upon the price point of the items they fall in love with.  The client I was just with found a slew of cocktail tables at 50 Euro each – this brought her average purchase down exponentially and she managed to save a significant amount of money off her anticipated budget.  However…cocktail tables weren't on her buying list.  Sometimes in order to get the best deal you have to be open to what's on the market when you're seeking to buy.  The client will be able to retail those cocktail tables for about $600 USD each – so she is getting a heck of a profit on them!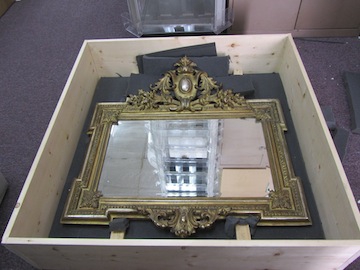 When shipping remember it's better to overbuy and overfill your container than underbuy – the less you buy the more it costs per item in the container.  The best way to save money shipping is to squeeze as many items into the container as possible! And remember – shippers use every square inch! If you have a chest of drawers you can easily pack those drawers full of smalls so there is no wasted space!
Net, net – there is no easy answer on how much it costs to fill a container – but if you use this as a guideline for shipping antiques you'll have a starting point in determining your budget for buying antiques overseas.
Happy Shipping,
The Antiques Diva®
(Hmmm…. today perhaps you might want to call me The Shipping Diva!)
Dear Diva Readers,
As owner of Europe's largest Antiques Touring & Sourcing company, I get inquiries of all kinds. While our tours are available for tourists and individuals looking to purchase antiques for themselves, we also get quite a lot of trade professionals (antique dealers, store owners and interior designers) looking to buy enough pieces to fill a container (or two!). I recently received an email from a client who wants to stock her store with Italian and French mid-century modern pieces. She had a few questions before booking a tour that are quite common, so I wanted to share my answers with you today on the blog!
Our client asks:
I own a store in America that specializes in vintage modern furniture and décor. Most of our Italian pieces we purchase through auction and they have strong provenance. I would like a more cost effective way of acquiring these pieces. Would you recommend taking a tour and if so, where should my buying tour be?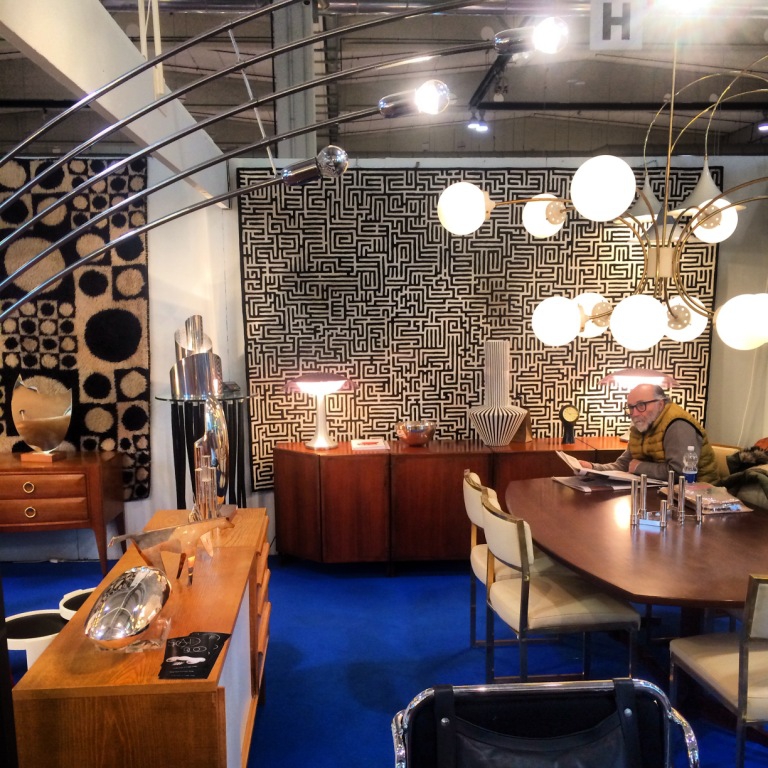 Answer:
We are delighted to help you source mid-century pieces abroad by custom planning a tour to get you exactly what you're looking for! I would recommend a three day tour in Italy to source Italian mid-century pieces. We would be taking you to our sources in Milan and further south into Tuscany for the best prices. Here's a sample itinerary to give you a feel of what you'd be doing: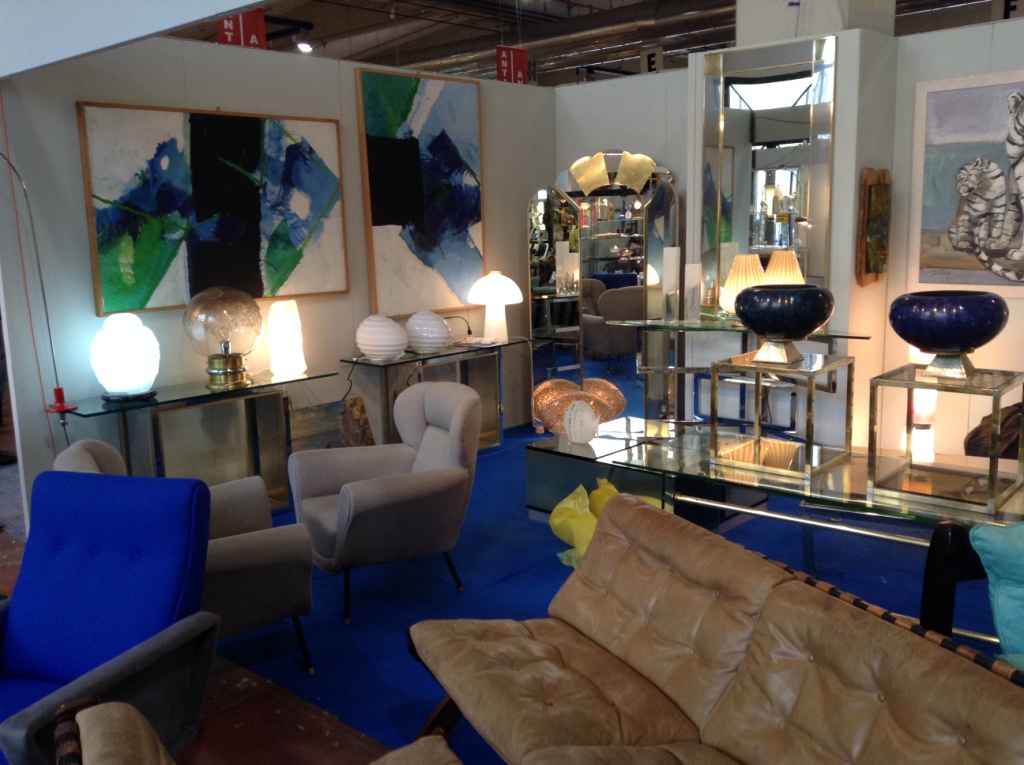 Day 1 – Milan is brilliant for mid-century.    You'll visit a variety of vendors from big to small, criss-crossing the city.  To save time we actually suggest doing this tour on foot and using public transportation (or, when needed, taxis – to be paid direct at taxi) as it's the most efficient way to cover the ground needed without dealing with parking, etc.
Day 2 –  You really need to go further afield, delving deeper into the countryside. Florence is 1 hour 45 minutes on the train from Milan and do-able in a day trip if you're up for a long day.  You'll find good prices and a great variety of inventory.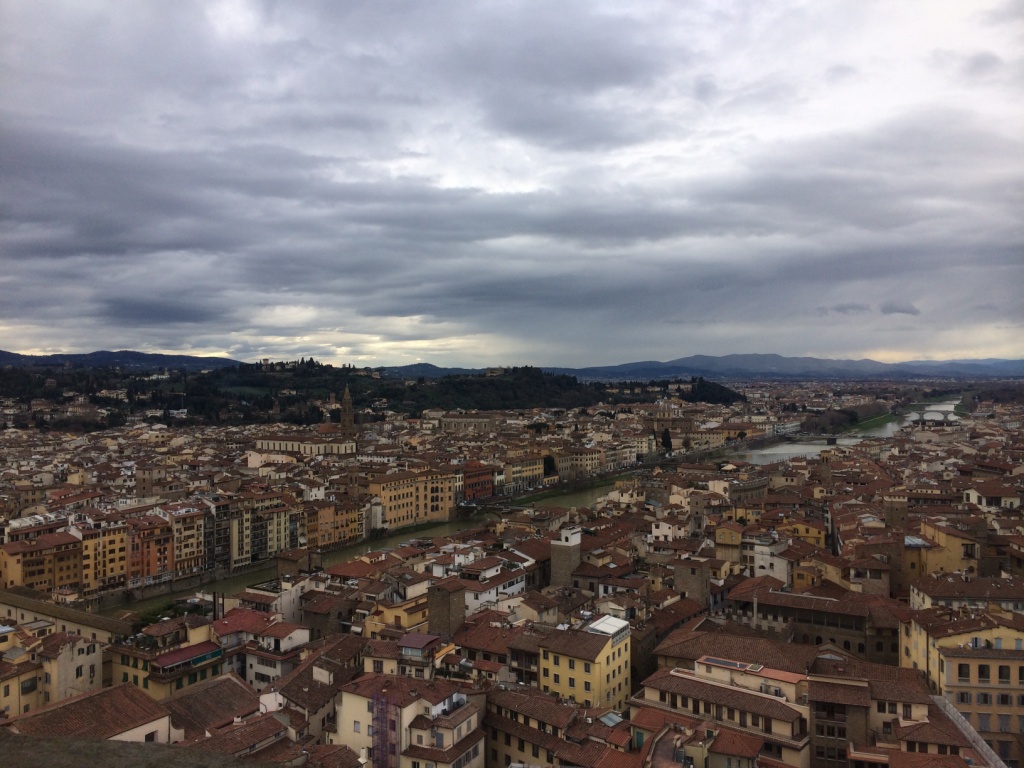 Day 3 –  If you have the time I'd encourage you to consider the area in/near Arezzo for a 3rd day tour as you'll find a plethora of mid-C pieces.   Here, our Guide will take you to our sources, helping you find the right pieces for your store.
Your guide would custom plan your route, she will translate, negotiate and liaise you with international shippers to relieve all the stress from you!
We look forward to helping you source Italian mid-century abroad!
The Antiques Diva®