Dear Diva Readers,
top: 5px; float: left; color: white; background: #781300; border: 1px solid darkkhaki; font-size: 60px; line-height: 50px; padding-top: 1px; padding-right: 5px; font-family: times;">I'm sad to say that it is the end of an era….The renowned Foire de la Bastille will set up its tents alongside the Seine for one of the very last times this November 2015. The final edition of Bastille's infamous antiques fair will take place next spring, but now is the time to savor this extraordinary fair which began in 1969.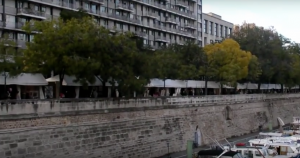 Beginning November 5th and running through November 15th, 2015 this fair which includes offerings from 350 vendors will take place at the Place de la Bastille including each side of the Arsenal basin along the boulevard Bourdon and Bastille. The fair will be open each day from 11:00 to 7:00pm and costs 10 € to enter. This has consistently been one of The Antiques Diva & Co's favorite French antique fairs as it has been a Parisian institution filled with charm which always welcomes our clients with open arms. From fine antiques which are beautifully displayed to junk stalls that require a true hunter's eye, this fair offers something for everyone.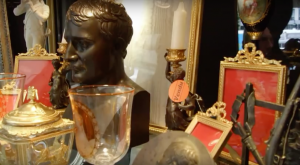 The theme of this season's show is "The Mountain Cottage Mind," and will feature dealers from all over France displaying furniture, paintings and engravings, pottery, silverware and old glasswork, ceramics, dishes, and antique linens. While the items for sale will vary vastly, the overarching theme of a French mountain cottage will prevail. As always, it is sure to be an antique hunter's dream!
I remember past times shopping this antique fair – even before I became "The Antiques Diva" – it was a brocante I visited and shopped with my friends. I helped my friend Tamara hunt for paintings when she was returning home to Tampa after living in Paris. And I shopped with Stacey for a dining table and chairs. Catherine was on a quest for Baccarat knife rests (if I recall she ultimately found those she was looking for in Chatou at the Ham Fair). Meanwhile Lisa and I sought out vintage fashion. And I came home with more than a piece or two of crystal and porcelain for my personal collections. The Bastille Brocante is as much of part of my personal past as it is my companies past – each season we've taken clients to find treasures along the Seine when it returned for it's twice annual fair dates.
If you would like to book an Antiques Diva Paris Tour in conjunction with this fair, email us at info@antiquesdiva.com. We'd love to custom plan an antiques buying tour for you, taking you not only to the fair, but also to Les Puces and other secret sources just outside of Paris to help you find the perfect pieces you're looking for. As always, our Diva Guides can translate and negotiate on your behalf, helping you maximize your time and money while abroad.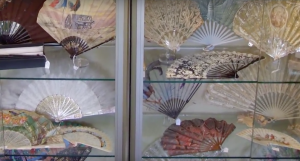 to be found" width="300″ height="161″ />
Bonne Shopping!
The Antiques Diva®