Dear Diva Readers,
top:5px;float:left;color:white;background:#781300;border:1px solid darkkhaki;font-size:100px;line-height:90px;padding-top:1px;padding-right:5px;font-family:times;">While at a flea market in France a while back I ran across these simple footstools which had been recovered with a French postal sack.  Though they weren't in particularly good condition I was smitten with them and snapped a picture for my Diva Idea file.
tools1.jpg">
tools" src="https://antiquesdiva.com/wp-content/uploads/2011/05/footstools1.jpg" alt="" width="614″ height="461″ />
Before long I noticed that my footstool I use to prop my feet in my office chair was looking beyond tired and this seemed like the perfect Do-It-Yourself Diva project!
I dug into my basket of fabrics, tissues and remnants and pulled out a money bag I'd bought at a garage sale 13 years ago at a flea market in Cleveland, Ohio.  My husband and I lived and worked in Cleveland for only a short time but it was a particularly sweet time in our life – a time we remember with great fondness.  And though I have decorated my home with souvenirs from cities around the world somehow I don't have an item of Ohio décor chez moi!
I carefully cut the bag down the center of the reverse side, gave it a good washing and then set about starching the bag into submission. 
I flipped the footstool over and removed its legs and got out my staple gun and went to town!!
In the words of Emeril Lagasse – BAM!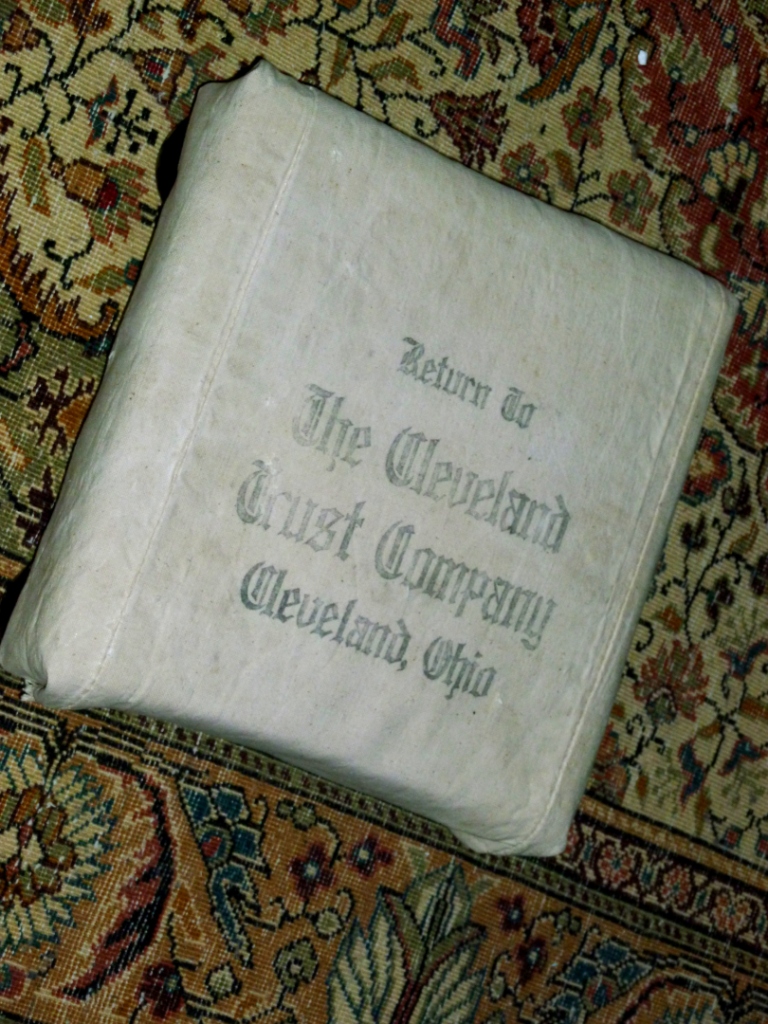 And in no time at all – Voila! – my own chic little footstool was born!!
With that little project done, I was ready to sit down and write another blog – with my tootsies resting on their "new" old footstool!
Project Basics:
Supplies Needed:
Footstool in need of recovering
Fabric (a bank bag, postal sack or other ephemera)
Staple gun & staples
Skill Level:
None.  You won't even nick your manicure.
Time:
½ hour
The Antiques Diva®
(who is today calling herself "The Do-It-Yourself Diva"!)