Lolo French Antiques Bergères at Home 
It's no secret I have a thing for chairs, especially French chairs. From the House of Bourbon to the House of Bonaparte, stiff and straight backed to padded and tufted, fancy fauteuils to chic chaises, I'm obsessed with French chairs. They're so much more than just functional objects to sit on. They're like pieces of art — colorful canvases within exquisite, hand-carved frames, some gilded, some painted, some á la capuchine. With their beautiful upholstery and regal frames, French chairs are the perfect combination of style and function. They work as well with traditional interiors as modern interiors. They bring to mind visions of king's thrones with ladies-in-waiting, smoky gentlemen's clubs, and memories made at holiday gatherings.
Sit up and take notice of eight of my favorite French chairs.
Dagobert
Thought to be the oldest existing example of European furniture, the Dagobert chair began as an "X" shaped or curule stool in the 7th century. It wasn't until the Renaissance that backs and arms were added and heavily carved wood versions with grotesque figures appeared.  The most notable example, now in the Louvre, is the alleged gilt bronze throne of King Dagobert I (603-639 AD). Though not the comfiest chair, it's a classic French chair that can easily be incorporated into any decorating style. If it's fit for a king, it's fit for you. Grab the Dagobert chair when you need extra seating.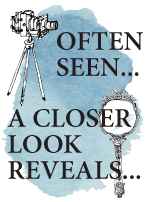 Often Seen… tucked in a corner, in pairs, in a hallway.
A Closer Look Reveals… most often dark wood, carved grotesque figures frame the back of the chair and grotesque faces are found at the ends of the arms, distinctive curule design of the base, where intersecting curves or an "X" define the legs and the seat, they sometimes fold, cushions often added for more comfort.
Os de Mouton (Louis XIII)
During the 17th century, grand dining rooms in châteaux all across France were filled with os de mouton (sheep bone) chairs. Their stately stature and shapely legs give them a classic, timeless appearance — while graceful carvings, paired with upholstered backs and seats with nailhead trim, add elegance. With legs shaped like those of a lamb, this classic Louis XIII chair is the perfect dining chair. Take your seat in an os de mouton chair with friends and family 'round the dining room table.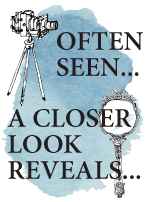 Often Seen… at dining tables, as an accent chair, next to a side table.
A Closer Look Reveals… sturdy, heavy, fixed upholstery, decorative gilt or silvered nails, more comfortable and were more commonly used for ordinary domestic purposes, os de mouton chair is the most notable example of the era.
Fauteuil (Louis XIV)
Ralph Waldo Emerson once said, "Every chair should be a throne and hold a king." The high back upholstered armchair with heavy carvings and rich upholstery, known as the fauteuil, was more like a throne during the reign of Louis XIV. While the Sun King ruled, chairs were status symbols and commoners could only hope to own one. A hierarchical seating system featured a fauteuil, majestic and royal by design, for the king and queen to sit upon. Original designs were often signed as proof of their significance. Be the king of your castle. Select the fauteuil as your throne.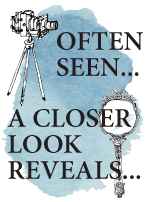 Often Seen… in pairs, flanking buffets or armoires, as fireplace chairs or library chairs.
A Closer Look Reveals… upholstered armchair with straight lines and open sides, elaborate ornamentation reigned supreme, legs were figural, baluster and claw, many with pied de biche (hoof foot), most have stretchers, pads were later added to the armrests for more comfort.
Bergère (Louis XV)
Besides a crusty baguette or a fine Bordeaux, there's nothing more quintessentially French than the en vogue Louis XV bergère (shepherdess chair), with its signature "S" shaped cabriole legs. The 18th century was indeed the Golden Age of the chair, and unlike earlier regal seats, the smaller and more feminine bergère was designed to accommodate the opulent fashions of the day. Chair arms were shortened to account for hoop skirts, while chair backs were lowered to spare huge coiffures. The embroidered silk upholstery was meant to complement the patterns and colors of the boiserie. The carved wood frames, closed arms and loose seats of the bergère blend style and comfort seamlessly and add a touch of noblesse to any room. The bergère's ability to fit in anywhere speaks to the influence of royal mistresses. You'll be sitting pretty in a plush bergère.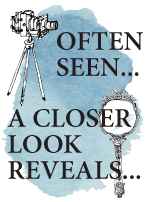 Often Seen… in pairs opposite a sofa, grouped in a formal seating area, or tucked into a corner of a bedroom
A Closer Look Reveals… included fabric covered panels between the arms and seats, there's no mistaking the legs, shaped like an animal's hind legs, stretcher supports disappear, easily adapted to suit the needs of all classes, from royal to provincial, every refinement in comfort was attained.
Bergère Corbeille (Louis XV)
Another popular 18th-century French armchair, the bergère corbeille, with it's carved, basket-shaped wood frame above short padded arms and upholstered, loose cushion, was also designed for cushy lounging. Great care was given to the upholstery work in order to achieve the maximum of comfort. Don't let someone else get your seat. Put all your eggs in this basket. Choose the bergère corbeille every time.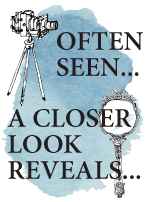 Often seen… in pairs, opposite a sofa, tucked in a corner.
A Closer Look Reveals… feminine, closed arms, a wide seat and basket-shaped back, short padded arms, cabriole legs.
Bergère à Oreilles (Louis XV)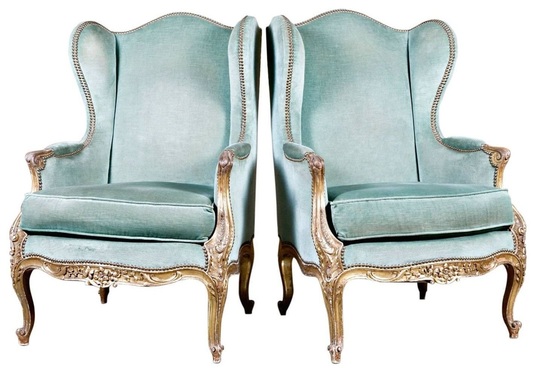 Amongst the wide range of accent chairs available today, the 18th century French wing chair, the bergère à oreilles (with ears) is easily recognized by its upholstered side "wings" which were originally introduced to shield the face from the heat of a roaring fire or to protect the upper body from drafts in cold, damp houses. It also provided support in case one nodded off. This popular chair is sometimes playfully called a bergère confessionale, as if the occupant were hidden from view, as in a confessional. Cozy up with a book by the fire in a bergère à oreilles.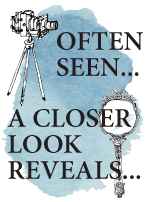 Often Seen… in pairs, as fireplace chairs, in a library or study
A Closer Look Reveals… protruding, upholstered wings, enveloping and closed forms provide support and comfort to the head, back and arms, as sophisticated now as it was two hundred years ago.
Prie-dieu
Primarily used for decorative purposes and not usually thought of as an accent chair, the prie-dieu (prayer chair) — the seat of which is not intended for sitting but kneeling — makes a great seat for tiny tots. Pull them up under the coffee table and they're great for playing games, doing puzzles or coloring. They also make a good seat for kids to sit in while eating in front of the TV. Need extra seating for the little ones? Pull up a couple of prie-dieux next time.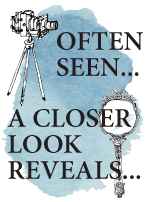 Often Seen… used for decorative purposes, in a corner.
A Closer Look Reveals… very low, serves as a kneeling chair for prayer, upholstered seats and carved wood backs.
Fauteuil Confortable (Art Deco)
Now referred to as simply a "club chair," the famed French fauteuil confortable (comfortable armchair), was an essential part of 20th-century luxury furniture, introduced during the late 1920s by way of trendy gentlemen's clubs. These timeless club chairs exude luxury and character, evoking an era when well-dressed men met and relaxed in plush leather chairs with a good cognac and a Cuban cigar. The original round form was legendary, but it soon evolved and new forms such as the "moustache" back with lip-like curves across the back were introduced. Rugged, yet handsome with its clean but, sinuous lines and refinement, the fauteuil confortable is still very much admired today, offering an instant sense of history. Everybody will want to sit in it, so you'll want more than one, or you'll have to share. Relax in comfort while watching the big game in the fauteuil confortable.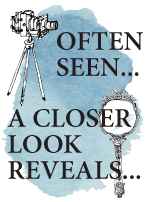 Often Seen… in pairs or groups of four, in libraries or studies, tucked in a corner, opposite a sofa.
A Closer Look Reveals…  variation of the arm chair that has low seats, arms, and backs, the curved back and armrests are heavily upholstered (usually in leather) and decorated with nail head trim, large seat and plush cushion provide the utmost comfort.
How do you decide which chair is right for you? Do you like sexy curves? Or bold, straight lines? Whatever your preference, there's a little (or large) French chair that's perfect for you. Like the perfect little black dress, the perfect French chair will add personality and charm to any space. It will also add a little color and maybe some drama, as well as extra seating. Next time you want to curl up in a corner with your favorite book or create a conversation area to share secrets and charcuterie with your bestie, consider a stylish French chair — or two. I chose two Louis XVI style bergères for my corner. I love the fact that they have a history and a story to tell. One day I'll upholster them, but for now they work with just burlap. What's in your corner of the room?
Ciao!
Mimi