Just east of the UNESCO World Heritage site of Saint-Emilion in France lies a beautiful home called Villa Le Priotlet. The family home, which has been lovingly restored and furnished, is owned by my friend, Doni Belau. Doni is the author of Girls' Guide to Paris and is a fellow antique lover. One thing she's done at the villa that I absolutely love is incorporate Asian antiques she purchased in Bali. Since we recently launched our Antiques Diva Asian Tours (including Bali), I thought it would be fun to show how Doni has used pieces she sourced in Asia to decorate her French villa!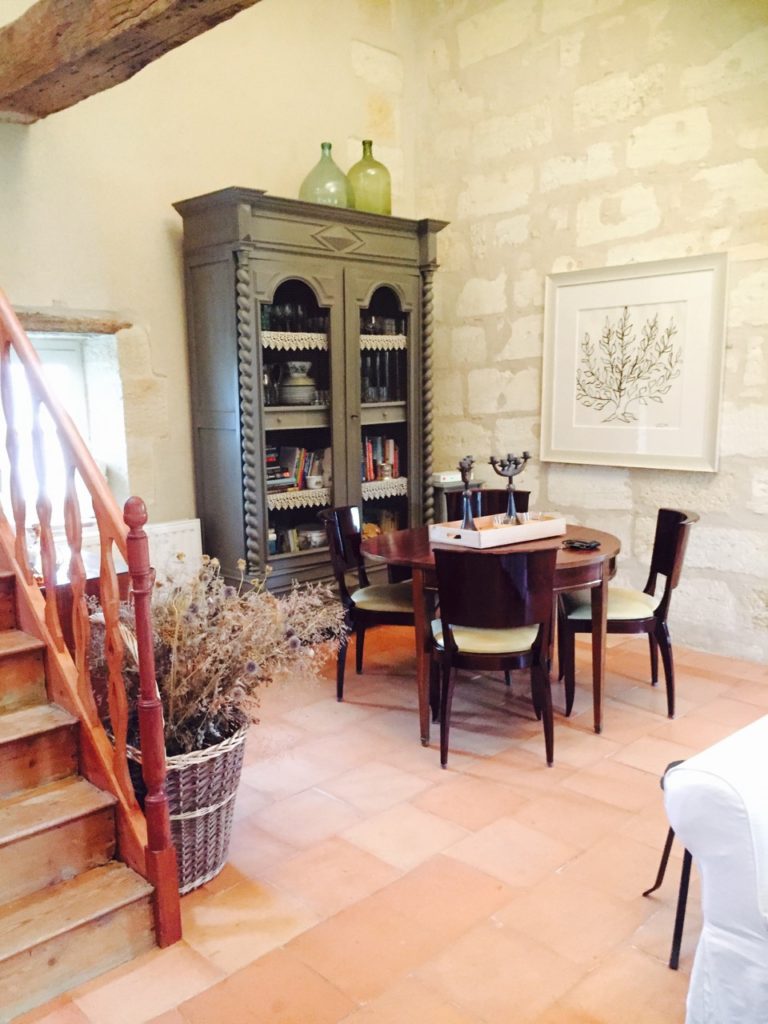 This centuries old authentic stone villa is set dramatically on the banks of the Dordogne River in a region which has produced some of the world's best wine since Roman times. The villa, which is available for rent, consists of 4 bedrooms and 3 bathrooms, ideally set up for three couples or a small family. The perfect setting to relax and enjoy the peaceful views, the cosy villa has been thoughtfully decorated with a mix of modern pieces and antiques from Europe and Asia. It's this mix of styles and time periods that I think is so smart and reflective of the way people live now.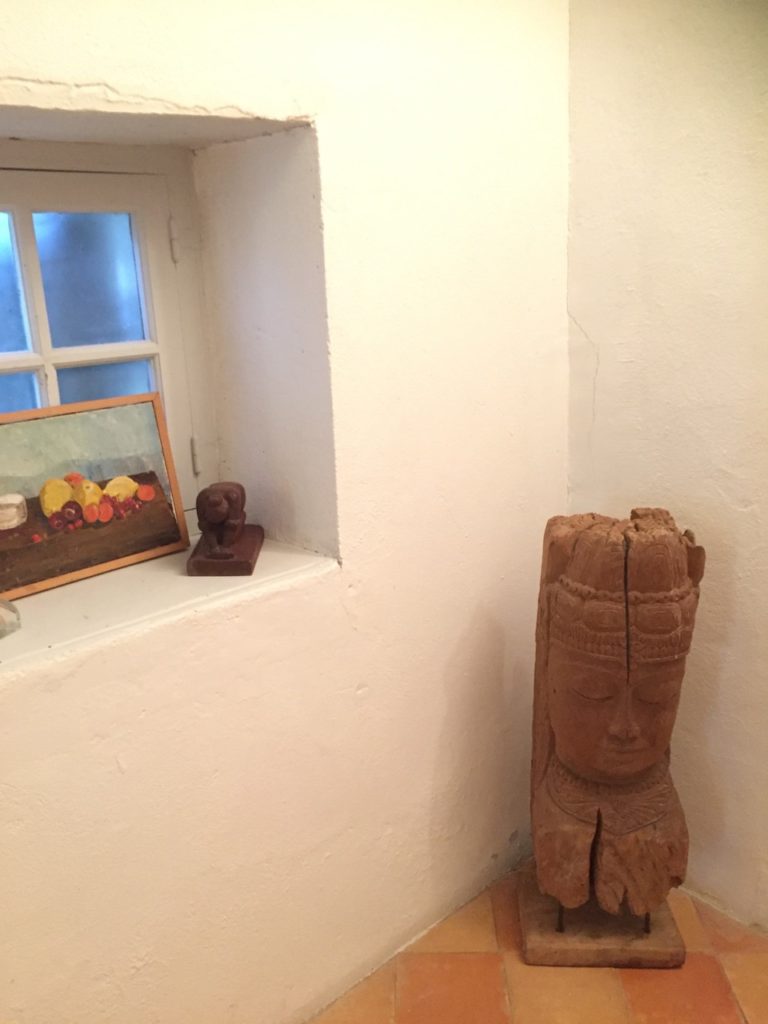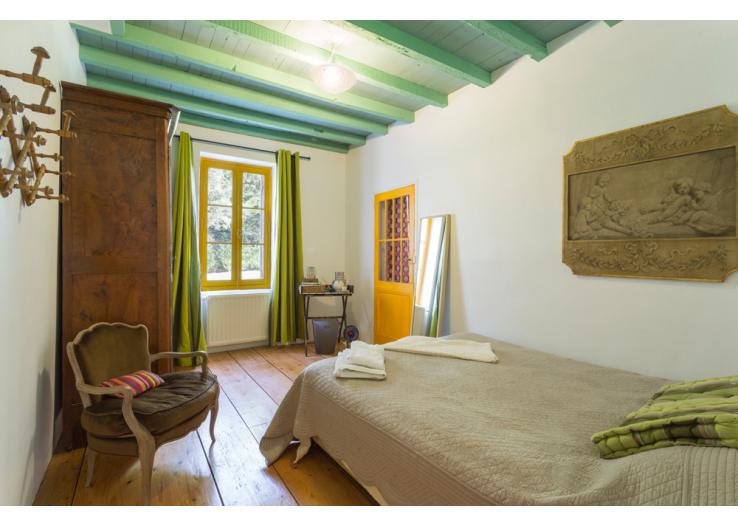 Aside from statues and accessories, one piece that I particularly adore is a bed Doni purchased from Bali. Having just returned to Europe from Bali, I can tell you that Bali is the one place in the world that competes with the Paris Flea Market when it comes to offering the creme de la creme of antiquing! There is such a great diversity of inventory that you could buy containers of antiques and have them shipped home. I think Doni's Indonesian bed is the perfect example of how to use statement pieces from exotic parts of the world in a more classic country setting. Can't you just imagine sipping a glass of wine while lounging on that regal bed? And while Doni is at home in France… picture this by a pool in Florida or in lieu of a cabana in California.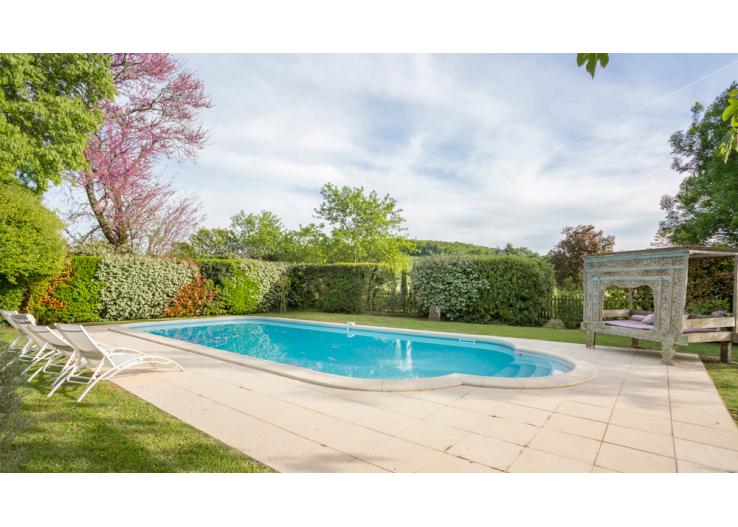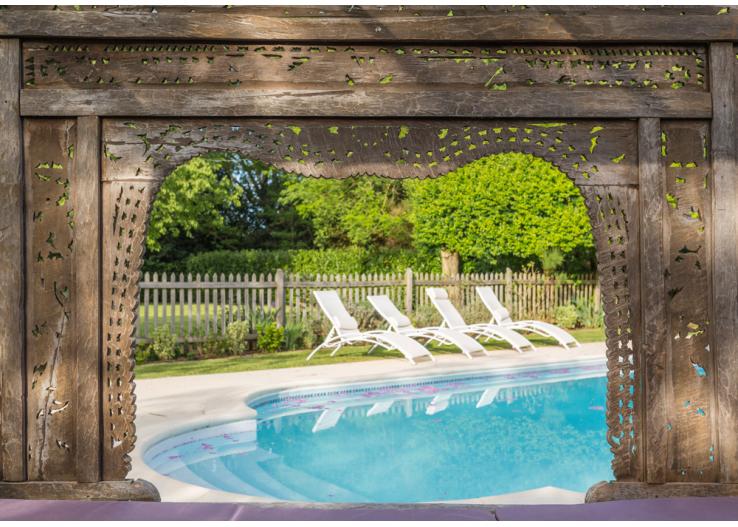 If you would like more information on planning a custom one-on-one buying tour with The Antiques Diva in Asia, email us at info@antiquesdiva.com. We'd love to help make your antiquing dreams a reality!
Toma Clark Haines, The Antiques Diva®
Dear Diva Readers,
We all know there's no place like home, but for someone like me who travels a lot, even your home away from home should feel special. I love staying in vacation apartments when traveling, however with many of the big-name websites, you often don't know what you're really getting. That's why I'm so excited to share a new Parisian service with you which is offered by my friend Doni Belau of Girls' Guide to Paris and her partner Jennifer Sigler. They are now offering exclusive Paris Apartment Rentals which are handpicked by them.
Doni noticed an influx of AirBnB rentals and many other sites that rent apartments to travelers throughout Paris, but decided it was time for a trusted group of Paris experts to offer something a bit more. What you don't get with the large Internet companies is personal service. So Doni and Jennifer handpicked all 25 of the apartments they represent, and work with trusted and experienced apartment managers which means they can ensure a very high-level of quality, something that the big guys simply can't do. Throw in a few Girls' Guide to Paris extras, and you've got yourself some serious added value!
When you rent from Girls' Guide to Paris, you'll not only be getting a gorgeous, professionally cleaned place to stay – you'll also receive a free Girls' Guide to Paris GO-Card (worth $75) with every rental which gives you a set of gg2p walking tours plus a multitude of special deals and perks at over 250+ partners around France including Galeries Lafayette, Auto Europe and Cook'n with Class just to name a few. The card also gives you special deals with respected tour companies, trendy restaurants, bars, car rentals, spas and Francophile websites so you can continue saving after you arrive back home.
You'll also get a private guided tour in the area where you've chosen to stay, which can be extremely helpful when trying to navigate a new neighborhood. And in the spirit of hospitality, the girls will even include a free glass of wine at a well-known wine bar in Paris and 10% off a cooking class plus a free tote-bag at Cook'n with Class. Sounds like a Diva's ideal time!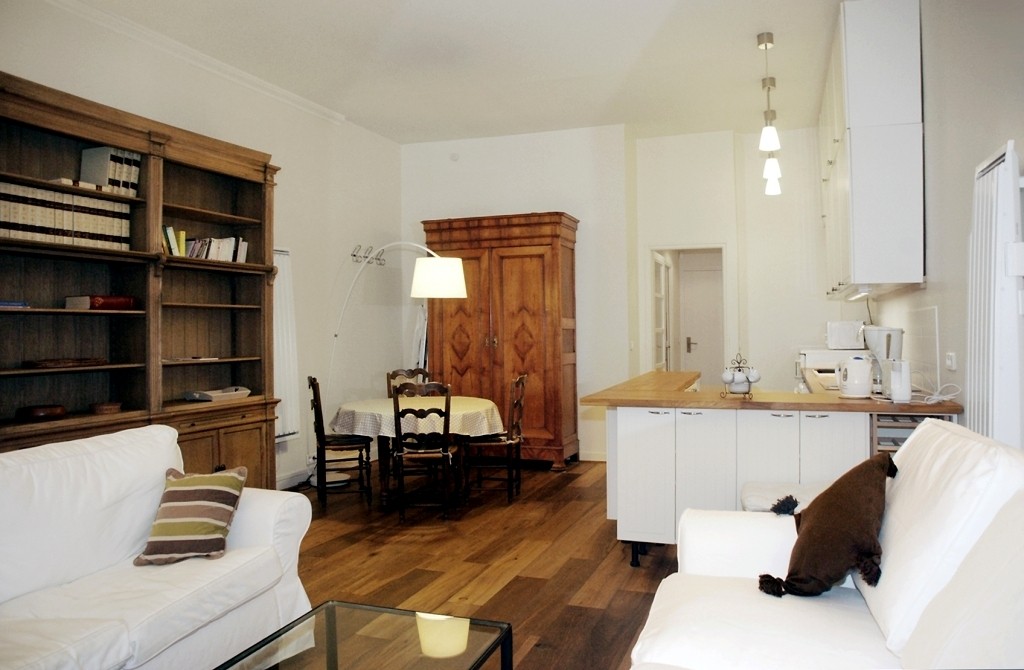 An apartment gives you more space, allows you to feel 'Parisian' for the week plus it's far less expensive than a hotel. Be aware that choosing the right company is critical. When you rent directly from an owner via the popular rental sites, their idea of cleanliness and service may not be up to the standard one expects.
GG2P rentals offers apartments in all of the major central areas of Paris including many in the most coveted neighborhoods like the Palais Royal, the Louvre, St. Germain, Ile St. Louis and the Marais. Prices range from $60 per person per night to $125. Many of the apartments have balconies, views and/or terraces and all are spacious. Doni tells me the largest property GG2P offers is an actual home in Paris with two floors and four bedrooms and two separate terraces. Wouldn't that be fun for a group of girlfriends?! All apartments offer free phone calls to the US as well as free wifi—important for staying connected with friends and family at home. Concierge service is available on request for an extra fee. Apartments are available to rent for 5 days to 5 months or more.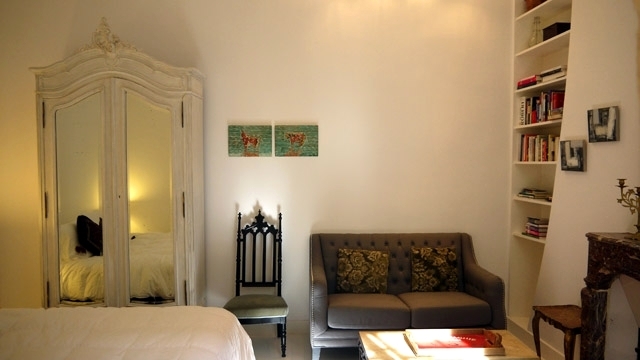 Doni and Jennifer are both passionate about Paris and want their customers to have a seamless experience with no hiccups or problems. Knowing you have trusted people nearby should set your mind at ease and allow you to enjoy Paris!
And while you're in Paris, be sure to book one of our Antiques Diva Tours of the Paris Flea Market. Our Diva Guides will help you navigate this vast market and find exactly what you're looking for. For more information, email us at info@antiquesdiva.com
Ciao,
The Antiques Diva®   
Dear Diva Readers,
I just had to write and share with you the details of an interview I recently gave with my favorite online Paris Resource…. Girls Guide to Paris.   In this interview I answer questions such as "How I became The Antiques Diva®" and dish on details of my favorite flea market tour we offer at my company! I give tips on bargaining in the Paris Flea Markets and answer the question "How do I know if I got a good deal?"  I even confess that I'm my own worst client while sharing details of what my recent purchases have been!
If you're not already reading Girls Guide To Paris you better rush out and join this online community today.  While the site "technically is for girls", boys are invited too – to read fabulous French inspiration on the most fabulous city in the world.  From dining to shopping and beyond, this collection of Paris insights is priceless.
Whether you are in the mood to book a recommended hotel room on the site, sign up for a Paris tour, or just peruse their list of fab restaurants, Girls Guide to Paris keeps up with the best and latest, enabling traveler and resident a glimpse into all the goodness the City of Light has to offer… they also have a TRAVEL CLUB whereby you can book all your favorite tours, including our Antiques Diva Paris Tours!
Enjoy The Antiques Diva® interview!
Au Revoir!
The Antiques Diva®