I've confessed: I'm a chair-a-holic. When
Please Be Seated was released in 2015
I 'fessed up on the blog. And since then, I've continued my love affair with chairs – both antique and new! (#WatchThisSpace… there just might be a chair or two in my soon-to-be-released furniture collection with Aidan Gray) I was delighted to discover the second book in the series has been just been released, 
Please Be Seated – More Historic Chairs and the Tales They Tell
. For me, the story behind an antique is just as important as it's provenance. Who owned it? Was it sold, passed down through generations, cast off and rediscovered in a rubbish heap? That's what gives antiques and this book so much charm!
Please Be Seated – More Historic Chairs
 is the 2nd in the Please Be Seated series. Author and Swedish Art Historian Gun Bjerkander Handberg presents the journey of 17 unique chairs and the people who have lived with them and loved them. From the opulent Rococo Society chair and timeless Windsor, each and every chair in this little book has its own fascinating story waiting to be told.
"… Many was the time that the chair creaked under the weight of its owner as he pressed down on the arm to raise himself from his seat, only to sit down again almost Immediately and continue his tireless writing." 
From fabrics to carvings to trims, this beautifully photographed and illustrated book is the perfect addition to any antique lover's library.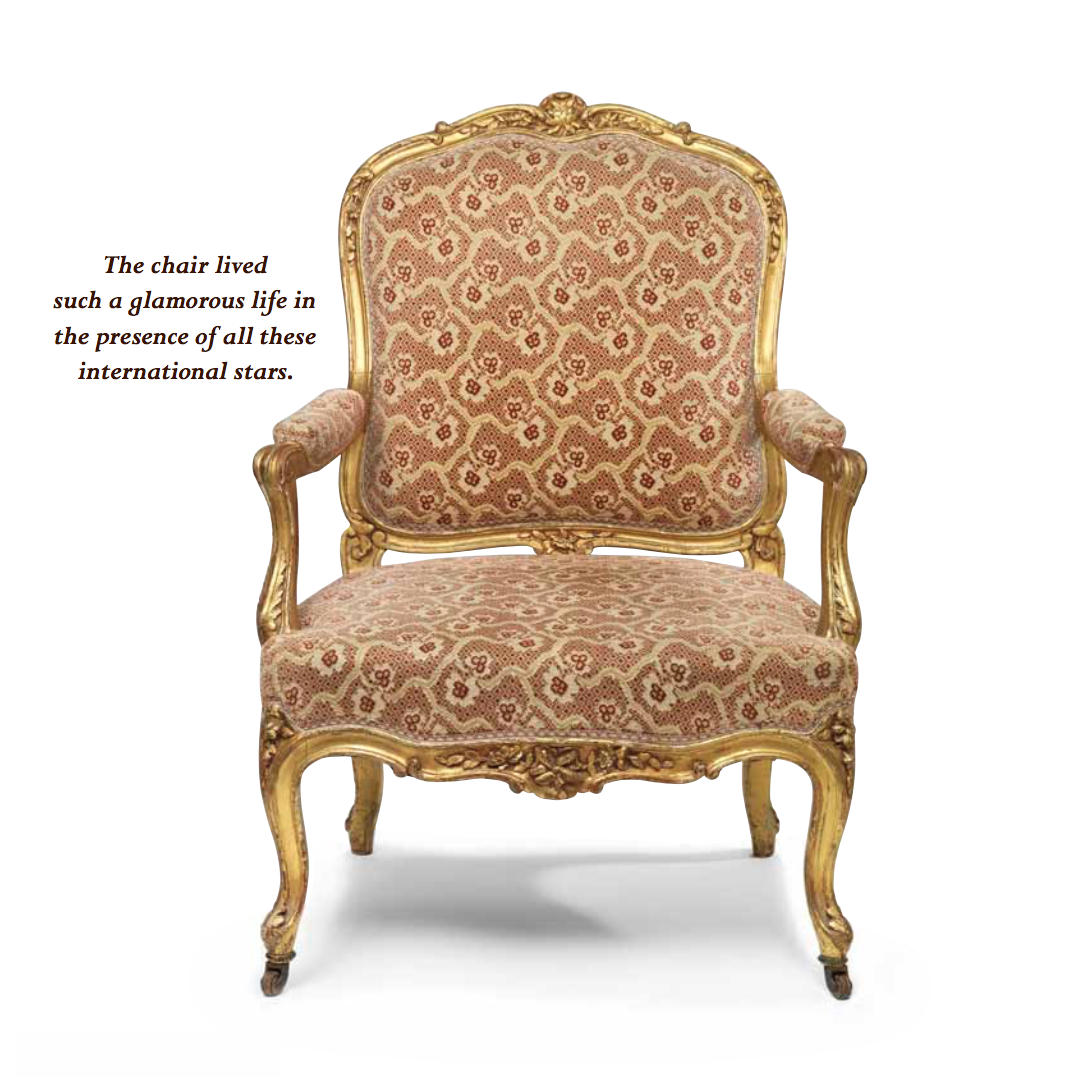 #MixAntiquesAndModern 
My antiques philosophy is it's all about the mix! Antiques are meant to be enjoyed and used, and antiques blend beautifully in today's modern homes and lifestyles. I was delighted to discover the book's chapter on the oh-so-modern and iconic Louis Ghost Chair.
Please Be Seated – More Historic Chairs is available on Amazon, various online booksellers, and via their Facebook page. The author will be sharing more short stories on historic chairs on their blog; follow them on Pinterest for more chair tales! 
GiveAway Time!
Please Be Seated – More Historic Chairs is the perfect holiday gift – it was featured in The Mayfair Magazine as one of the must-have-Advent-countdown-gifts as a Couture Culture – for someone special who loves chairs, or for yourself! We are delighted that the publisher is giving one signed copy of the book to the winner of our giveaway, and shipping it to them.
To Enter: 
#ImAChairaholic: Add a comment to this blog post, or on our Facebook post for this blog, and giveaway and tell us why you too are an antique chair-aholic.
Details: 
Must be 18 to enter.
Deadline: 
Giveaway runs Nov 1-9, 2017. Winner will be chosen by Toma Clark Haines and announced on Facebook November 10.
WATCH:
Q & A with Author Gun Bjerkander Handberg
<
From a comfy chair chez mois, 
Toma Clark Haines – The Antiques Diva