The Golden Triangle: Thailand, Myanmar and Laos
Photos by Marisa Marchitelli
Let me let you in on an Antiques Diva® secret… Chiang Mai is the ideal place to antiques shop for trade clients – antique dealers, interior designers, hoteliers, developers etc –  because it is home to the most number of wholesale antiques sources, and antiques warehouses in South East Asia.  Here you'll find the most variety of inventory from Thailand as well as from neighboring countries. In part this is because of the historical traditions and geographical positioning in what has traditionally been called the Golden Triangle where the borders of 3 countries meet – Myanmar, Laos and Thailand. Lanna culture has distinctiveness from the rest of Thailand. It was an independent kingdom for years, and you can see Indian and Chinese influences.
The distinctive local architecture incorporates hand carved woods and stylistic motifs – and with architectural salvage one of the top items found in the regions antique warehouses you have the opportunity to literally take a piece of Chiang Mai home with you! One of my favorite antique warehouses actually sells ENTIRE rice barns which can be dismantled and sent across the pond and rebuilt in your hometown!
While Chiang Mai is Thailand's second largest city and has all the modern amenities of a modern city, the culture of the people is still reminiscent of the countryside where you find a slower pace of life, more personal interaction, and people are more patient and kind. There is also an influence of the hill-tribe culture in the region, which creates product variety because the hill-tribe handicrafts are different than the city and royal cultures. From antique furniture and decorative accessories to architectural salvage and beyond, Lanna culture has distinctiveness from the rest of Thailand.
It was an independent kingdom for years, and you can see Indian and Chinese influences. It has distinctive architecture that incorporates hand carved woods and stylistic motifs. Chiang Mai is a magical place to source a variety of Asian antiques.
Shopping in Chiang Mai
Only a quick 1-hour flight from Bangkok, we recommend you fly
Thai Airways
 over one of the budget airlines
. 
While the price difference is minimal, the services is hands down better than Air Asia. And while I'm not going to give away any of our antiques sources I will tell you that even if you only go for shopping the traditional handicrafts you're in shoppers heaven! Hit San Kamphaeng Road or handicraft highway to find pottery, stoneware, silverware, lacquerware, paperware, sculptures, jewelry, wood carvings and silk products. The umbrella factory is my favorite stop on this stretch!

My friend Carla Stolper, founder of 
CFMichaels, lives in Bangkok and travels regularly to Chiang Mai. She explains, "Local artisans circle the city while vintage and antique shops dot the landscape. Side-of-the-road vendors are overflowing in architectural remnants and furniture. Day and night bazaars sell it all alongside live music and endless food venues."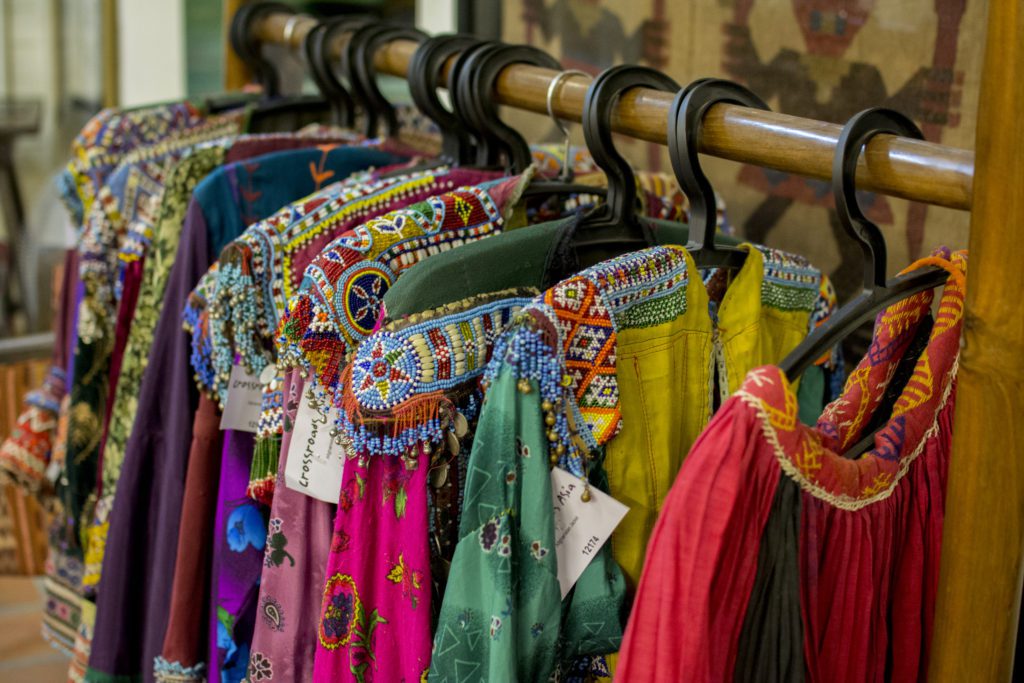 Whether you're looking to source small amulets or entire rice barns for architectural salvage, our Chiang Mai Antiques Buying Tour has a lot to offer. As always, on tour our Thailand Antiques Tours Guide will translate, negotiate, and liaise you with an international shipper.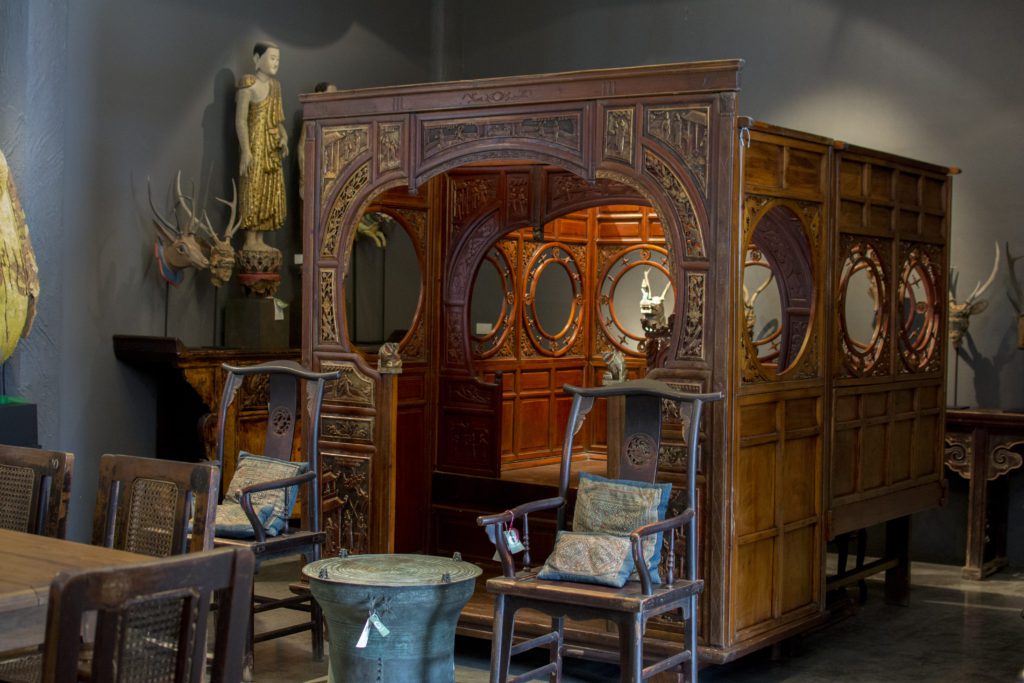 The Antiques Diva & Co offers 4 private Thailand antique tours, each one customized for you, and we can combine with other Asian country itineraries – ideal when booked in conjunction with our Bangkok tour – and create private antiques buying and design inspiration tours to meet our all your sourcing needs.
Our Online Asia Antiques Course
Do you want to learn more about how to buy Asian antiques? I have collaborated with Antiques Diva Asia Guide Angela and MyAntiqueSchool to create the first online Asia antiques course! During the unique and collaborative online course we take you on a journey through South East Asian antiques using on-location video lectures filmed at Paul's Antiques and other exclusive locations in Bangkok. The subjects are then discussed and debated in the online classroom, with weekly assignments evaluated by Angela. Course subjects covered include colonial era furniture, Burmese teak, lacquerware, hill tribe furniture, hill-tribe baskets, temple relics, architectural items and Buddha statues.

Sawatdee,
Toma – The Antiques Diva