Dear Diva Readers,
top: 5px; float: left; color: white; background: #781300; border: 1px solid darkkhaki; font-size: 60px; line-height: 50px; padding-top: 1px; padding-right: 5px; font-family: times;">Happy Halloween – Antiques Diva Style! In honor of this spooky holiday, I had to share some ghostly ideas on how you can use antiques and vintage pieces to add a touch of mystique and the macabre to your home. Many items may already be hidden away in your attic or cellar but they also can be found at flea markets throughout the year, (yes, I'm the girl who does Christmas shopping in March at the flea market as I believe in buying for holidays all year long).  With a bit of imagination, antique accessories can create the ideal haunted atmosphere for a Halloween party or just for seasonally witchy décor.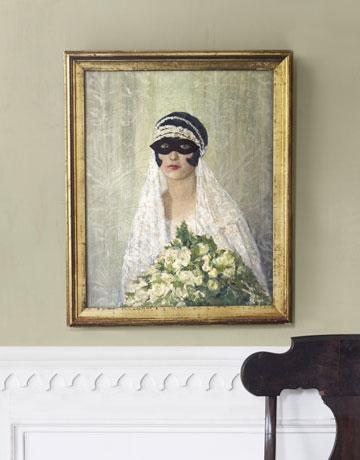 Masks are a Halloween staple, but they don't just have to be for wearing to a party. Affix masks to vintage photos or antique portraits and you'll have an inexpensive tongue in cheek easy decoration around the home!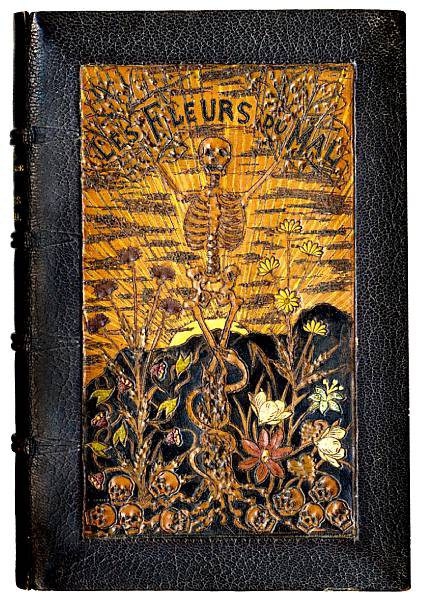 You know I belive that antique books are a fabulous decorative accessory any time of the year, but during the ghost days of autumn search for books with creepy titles to set out on the coffee table.  The Headless Horseman? Check.  Also pay attention to the covers and bindings—anything having to do with skeletons, spiders and bats make perfectly spooky tabletop or shelf decorations.
Speaking of books, always be on the lookout for natural history books. They are filled with beautiful prints that can be framed. For Halloween, search for scientific illustrations of bats and spiders—how creepy!  And oh my goodness don't get me talking about taxidermy.  I personally happen to love taxidermy anytime of year (I'm still trying to get my husband to let me buy that ostrich for our living room) but taxidermied birds and rodents could be particularly useful for Halloween décor.
Pewter candelabras are the perfect accessories to use on Halloween. Unlike polished silver, pewter's dull finish lends itself to a time-worn, earthy look. Let wax drip down for an even more foreboding feel! In fact, candles in general are great for creating fall ambiance. Every once in a while I line my stairwell with votive candles to create ambiance for my husband when he comes home from work.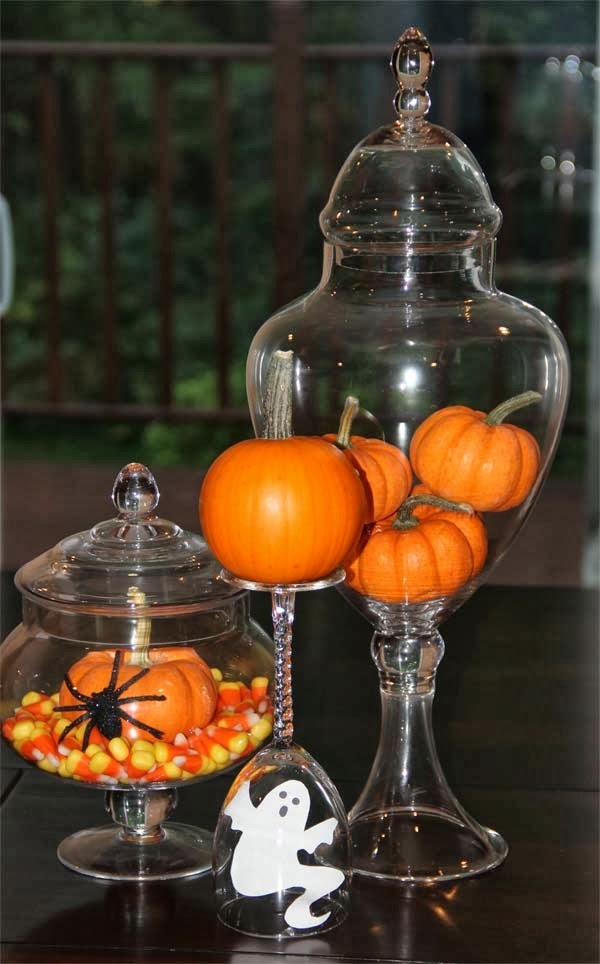 For something a bit on the lighter side, fill antique apothecary jars with mini gourds and pumpkins and set them on your sideboard or kitchen counter. You can also use vintage cake stands with pumpkins perched on top to line the dining table as a festive centerpiece.  A trend in recent years has been painting pumpkins black.
No matter how you decide to decorate for Halloween, antiques are positively perfect for creating ambiance.  We've been discussing accessories – but even antique furniture in general creates a spooky past lives vibe.  If you want to go all in with Halloween Décor pull out some Neo Gothic or Hunt Style Antiques (those heavily carved pieces with the dead animals) to add splash from the past for your Halloween Decor. I'm loving this Jane Howarth interpretation with pearls of bird guts!!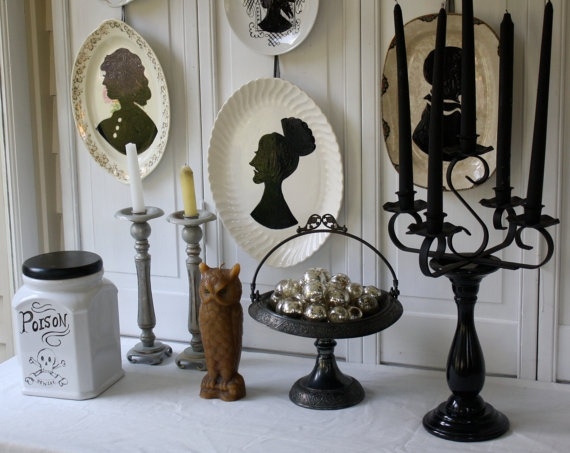 If you're decorating with antiques this Halloween I'd love to see your décor and more!!  Visit The Antiques Diva & Co's Facebook page to share your spooky photos of how you do seasonal décor with antiques! And while today's post is about Halloween – let's get a headstart on Thanksgiving!!!  Show me how you use antiques in your THANKSGIVING DÉCOR by posting photos on our Antiques Diva Facebook Page and our favorite image wins an Antiques Diva Tote Bag!!!
The Antiques Diva®