Dear Diva Readers,
It's antiques fair season in Holland and that means it's time to saddle up and attend the "Art & Antiques Fair 's-Hertogenbosch" April 15 -22, 2012.
The two floors of the venue will be transformed into a fresh, modern springtime setting accommodating some 70 participants from the Netherlands and abroad. Visitors can explore a wide range of artistic periods, including medieval, baroque, Renaissance, modern, and contemporary collections.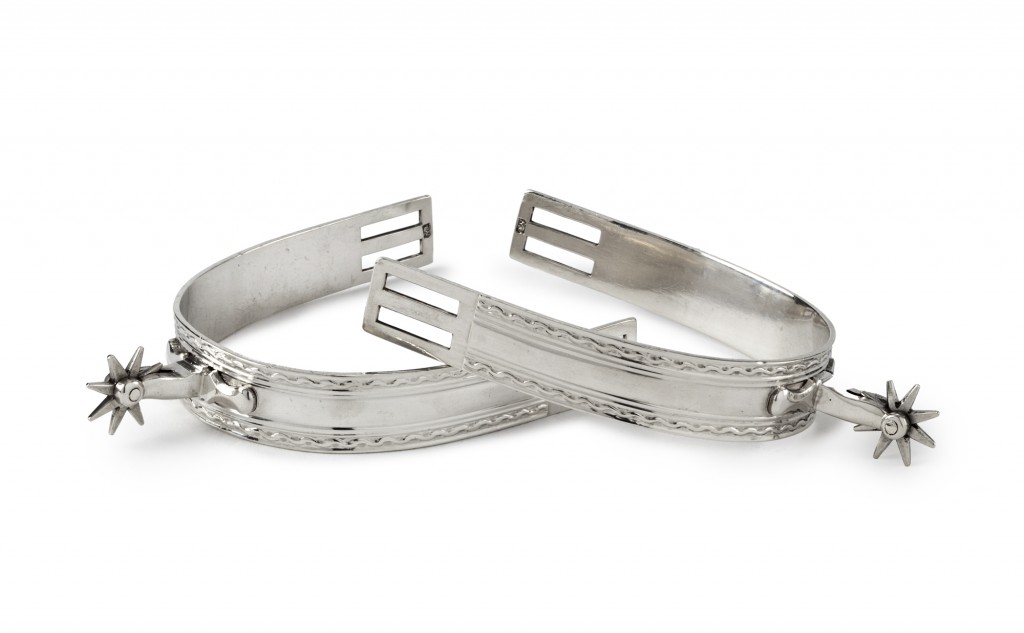 One of my favorite vendors will be on hand, the world's leading silver expert Jacob Roosjen.  One of the many interesting items in his collection that sparked my fancy is this gorgeous pair of Dutch silver stirrups made around the year 1800 and struck with the maker's mark of Nicolaes Swalue, a Frisian silversmith from Leeuwarden.  In the 18th century a typical Frisian fair usually started off with horse racing. At the local inn the winners used to be honored with appealing silver objects, varying from silver mounted whips and stirrups to silver coffee pots and tobacco pots. So these stirrups also might have been given as an award to the best equestrian. 
If you plan your visit to AFSH between 19 and 22 April 2012, you can stop by Indoor Brabant afterwards for the World Cup Dressage and Jumping Finals.
AFSH Opening hours
Art & Antiques Fair 's-Hertogenbosch will take place at the Autotron Rosmalen, Graafsebaan 133,
5248 NL Rosmalen. Opening times: Sunday 15 to Wednesday 18 April 2012, 11.00 to 18.00; Thursday 19 April to Saturday 21 April 2012, 13.00–22.00; Sunday 22 April 2012, 11.00–18.00.
Admission: €15 per person. For more information, please visit the AFSH website.
The Antiques Diva®