Just east of the UNESCO World Heritage site of Saint-Emilion in France lies a beautiful home called Villa Le Priotlet. The family home, which has been lovingly restored and furnished, is owned by my friend, Doni Belau. Doni is the author of Girls' Guide to Paris and is a fellow antique lover. One thing she's done at the villa that I absolutely love is incorporate Asian antiques she purchased in Bali. Since we recently launched our Antiques Diva Asian Tours (including Bali), I thought it would be fun to show how Doni has used pieces she sourced in Asia to decorate her French villa!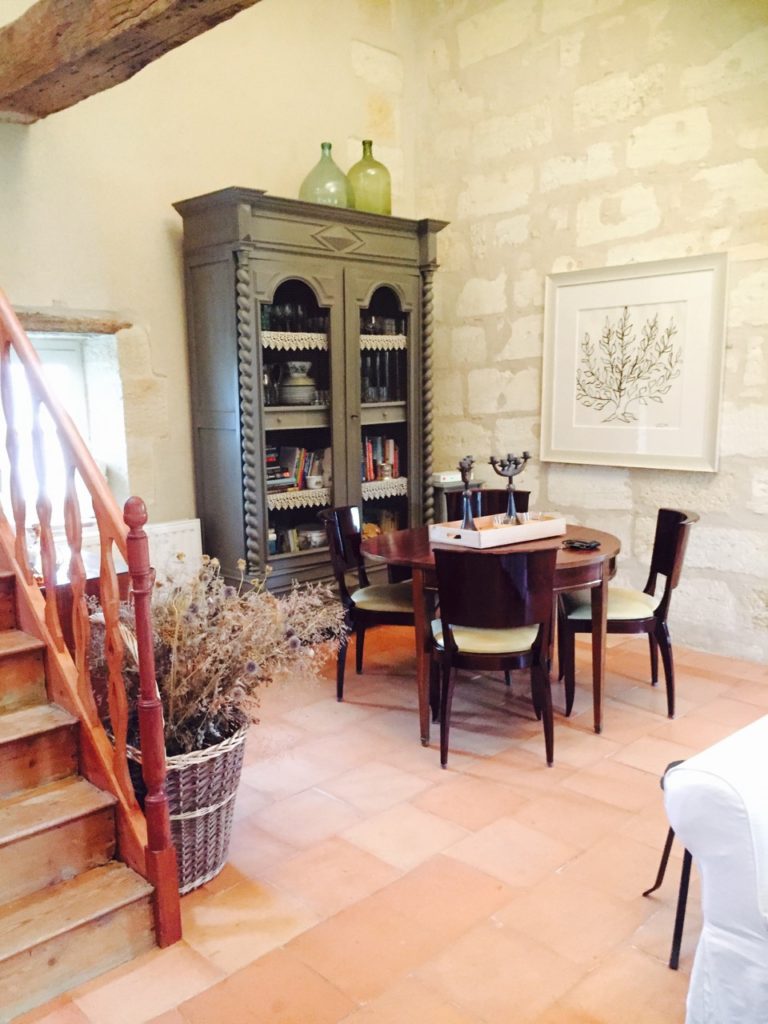 This centuries old authentic stone villa is set dramatically on the banks of the Dordogne River in a region which has produced some of the world's best wine since Roman times. The villa, which is available for rent, consists of 4 bedrooms and 3 bathrooms, ideally set up for three couples or a small family. The perfect setting to relax and enjoy the peaceful views, the cosy villa has been thoughtfully decorated with a mix of modern pieces and antiques from Europe and Asia. It's this mix of styles and time periods that I think is so smart and reflective of the way people live now.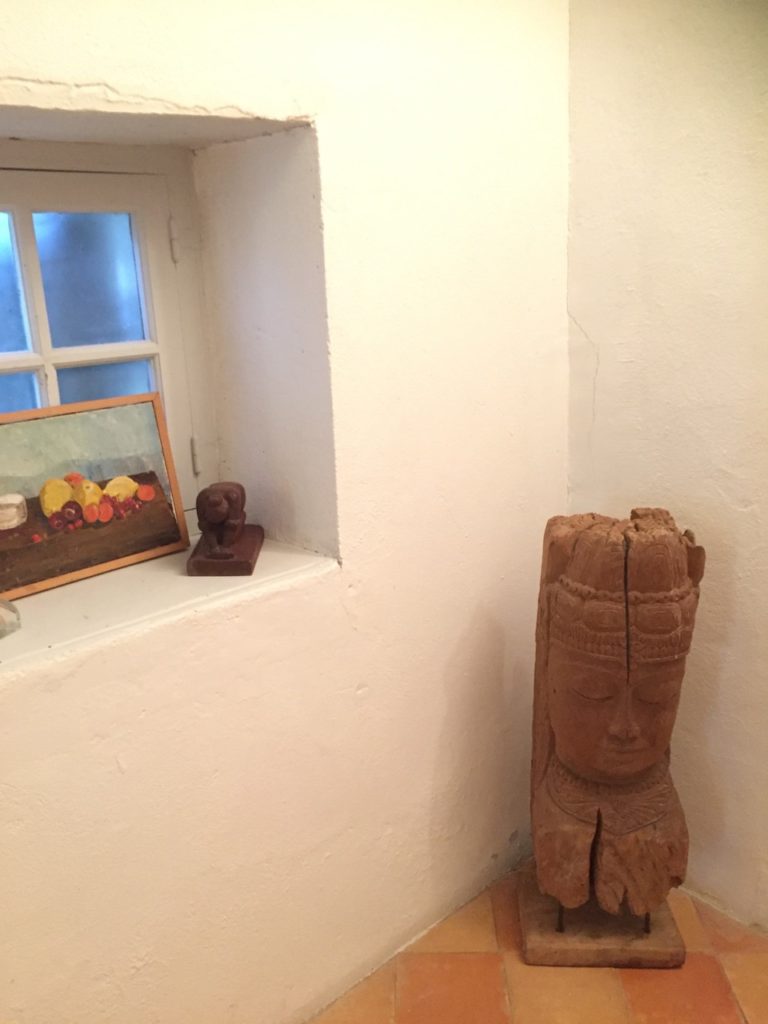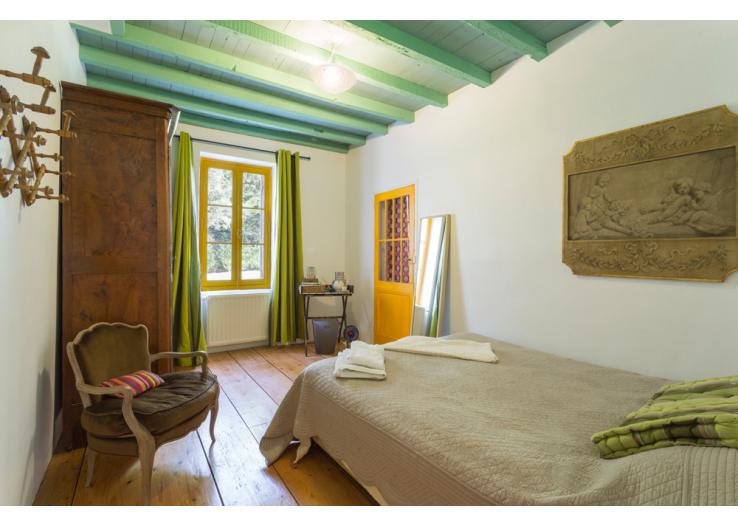 Aside from statues and accessories, one piece that I particularly adore is a bed Doni purchased from Bali. Having just returned to Europe from Bali, I can tell you that Bali is the one place in the world that competes with the Paris Flea Market when it comes to offering the creme de la creme of antiquing! There is such a great diversity of inventory that you could buy containers of antiques and have them shipped home. I think Doni's Indonesian bed is the perfect example of how to use statement pieces from exotic parts of the world in a more classic country setting. Can't you just imagine sipping a glass of wine while lounging on that regal bed? And while Doni is at home in France… picture this by a pool in Florida or in lieu of a cabana in California.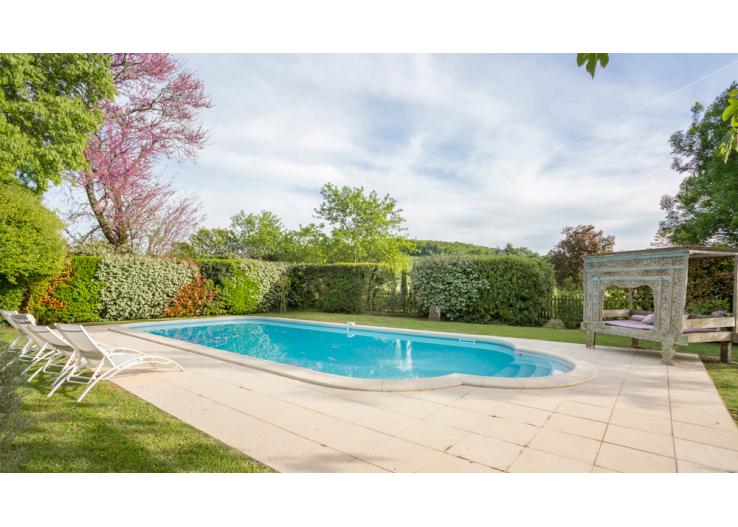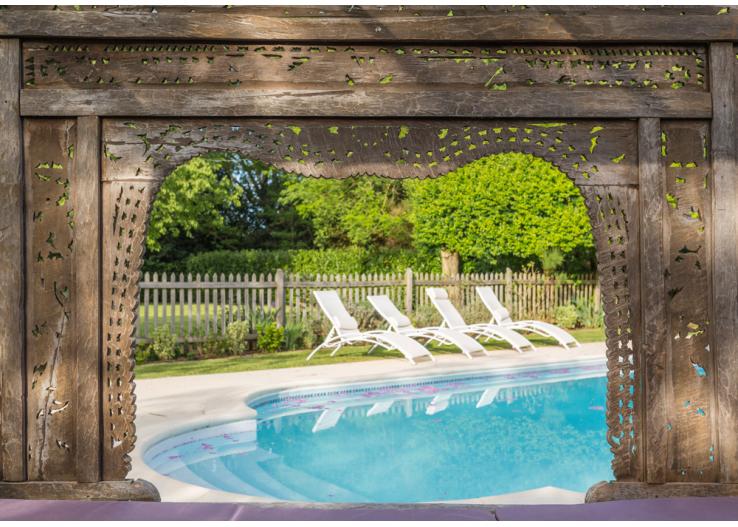 If you would like more information on planning a custom one-on-one buying tour with The Antiques Diva in Asia, email us at info@antiquesdiva.com. We'd love to help make your antiquing dreams a reality!
Toma Clark Haines, The Antiques Diva®