Dear Diva Readers,
top: 5px; float: left; color: white; background: #781300; border: 1px solid darkkhaki; font-size: 100px; line-height: 90px; padding-top: 1px; padding-right: 5px; font-family: times;">You know I love fine wines and fine dining… but sometimes a "hole in the wall" can offer finer times than the grandest of restaurants.  My Antiques Diva Tour Guide in Italy, Susan P, introduced me to one of her favorite spaces & places in Florence – i Fratellini  on the Via dei Cimartori – this little spot is what the Italians call a true fiaschetteria – a word derived from fiasco  which is Italian for a flask of wine.  And wine is what you'll get when you dine – or shall I say drink – here, over 27 varieties make this the perfect stop for your inner diva (or divo)!
This little "restaurant" has a roll-down awning that makes the "restaurant" virtually disappears into a "hole in the wall" when closed, but when the awning is up and the boys are behind the counter this place is ready to rumble! Locals line up for lunch and gather in the street in in front of the shop, an impromptu party filled with laughter and miles of smiles and not to mention a darn good sandwich.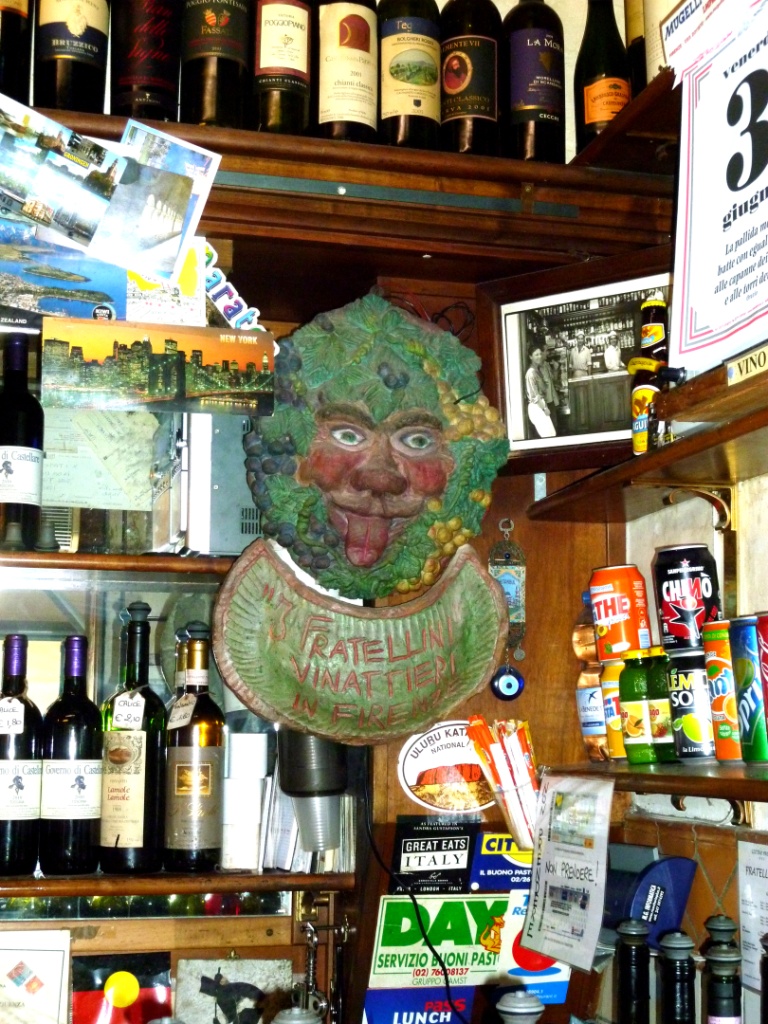 Combine a surprisingly good selection of wine available by the glass for pocket change with a gorgeous array of Italian Panini's and you've got the recipe for success.  My favorite sandwich is the cinghiale piccante con caprino (spicy wild boar salami spread with creamy goat cheese), but here, regardless of the sandwich, you can't go wrong!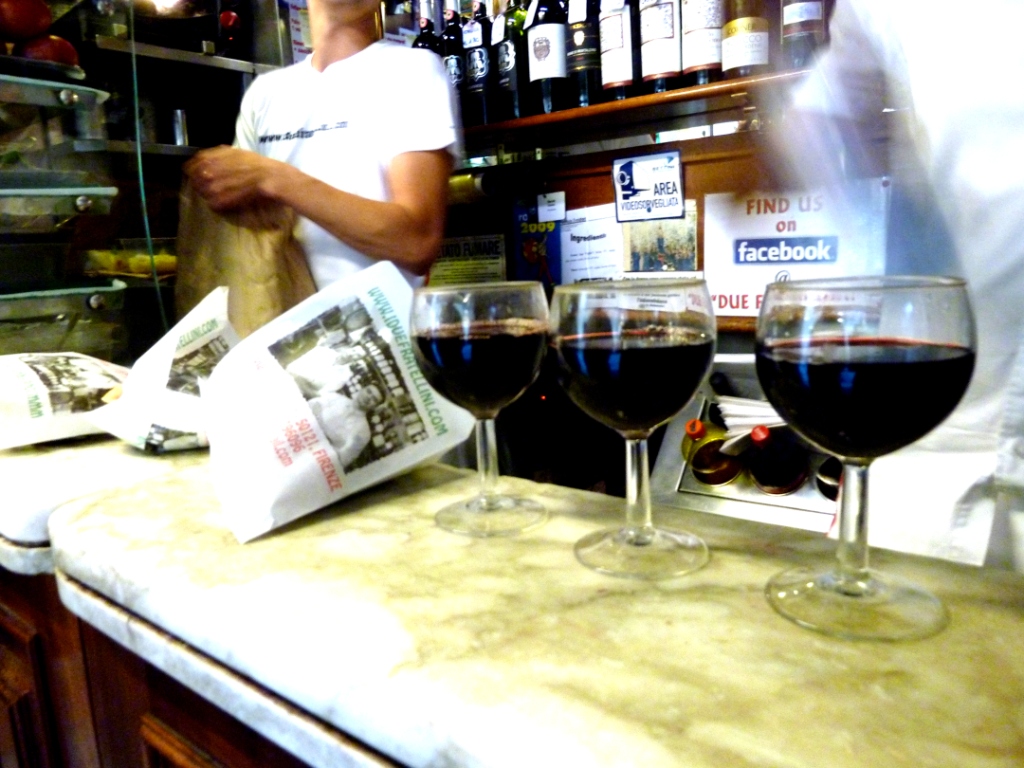 As I lift my glass to yours to say good-bye, I'm reminded of a funny story. In Italian for an informal "cheers" you might raise your glass and say "Chin Chin".  While the origins of this expression hark back to a time when peasants drank their wine out of wooden cups and would say "Chin Chin" to mimic the sound of glass wine glasses clinking, I was advised recently to use the more formal "Alla Salute" (or merely "Salute" as is more commonly used) when with my international friends.  Apparently "Chin Chin" is slang in Japanese for genitalia and so is prone to cause fits of laughter when in mixed circles!!! 
That said, rather than signing off "Chin, Chin" as I was planning, I think I'll use a more formal farewell "Cent'anni"!  Here's to us living to the ripe old of age of 100!
The Antiques Diva®
(with a little help from her Italian Diva colleague, Susan P)