Dear Diva Readers 
top: 5px; float: left; color: white; background: #781300; border: 1px solid darkkhaki; font-size: 60px; line-height: 50px; padding-top: 1px; padding-right: 5px; font-family: times;">I'm writing to you live from Paris where Europe's largest design exhibition  is underway, giving a glimpse into the future and hinting at the direction interior design will take this year and next.  Maison & Objet  is the most important international industry event for interior design and decoration.  Held in the Paris-suburbs in Villepinte at the Exhibition Center near the Paris Charles de Gaulle airport, it offers a unique opportunity to gain an overview of the trends in decoration, furniture, home furnishings, etc.
And today on the Antiques Diva blog I'm trend tracking, showing you what trends to expect in home decor! 
I spent today trend tracking home décor in Paris at Maison & Objet.  Bold, dark and dramatic colors still reign in the interior kingdom – in fact, anything dramatic was de rigueur.  Today's trends says "Give me bling, silver accessories, glass, crystal, and mirrors – the better to see you with my dear!" I found lots of black at the home show with bold use of lighting fixtures and an abundance of antique-inspired chairs.
Things being "out of proportion" is very hip – whether we're talking over-sized lighting, chairs or headboards. Natural textures are in – let's talk about petrified woods, shells, corals, minerals and rocks. The look de jour is still very focused on industrial design with metals. I was surprised by the bold use of patterns including a comeback of wall paper in funky variations. Contrast this with blue & white vases paying homage to antique Delft and classical elements mixed into the contemporary decor.
There was a definite focus on the table arts moving more into the living room – pull out the porcelain and hang it on the wall. Bar ware is utterly chic. Black & white photography and large scale prints are in. Gustavian reproductions don't hold a candle to the original with their current paint finish made to look distressed by age. Natural and limed woods and ebonized woods ruled M&O.
Overall every brand – whether contemporary or country – loved object d'art,  the more the merrier. 70's lighting has made a comeback as have silk flowers and wicker. Still hot at the moment – anything animal print and anything with crystals. #M&O2013
Enjoy my "Antiques Diva Trend Report" snapshots!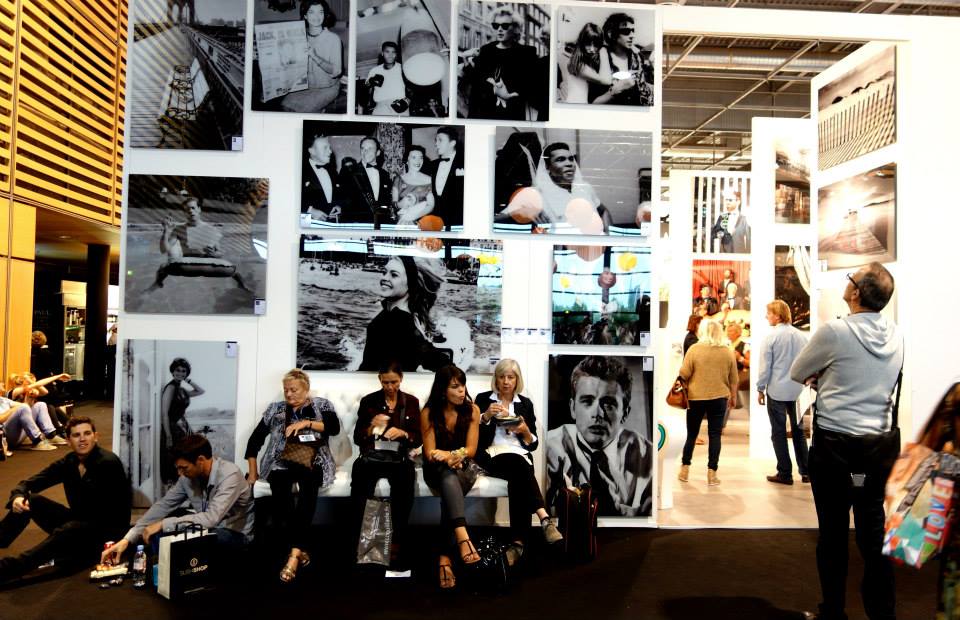 Join me in Paris January 24 – 28 2014 for the Spring Collection– this is the perfect time to book an Antiques Diva Paris flea market tour! For details email to:Toma@antiquesdiva.com">Toma@antiquesdiva.com for details
The Antiques Diva
The Antiques Diva & Co European Tours
France, Belgium, England, Italy, Holland, Denmark, Germany and Sweden
Plus Special Trade Tours and Services