When you buy antiques and ship them the most critical question is: Will they arrive undamaged and in good condition?
Buying antiques is part love affair, part business. At The Antiques Diva® we love the thrill of the hunt. Tracking down antiques that you (or your clients) will cherish in their home is an investment in time and effort. Our Diva Guides are experts at sourcing the exact piece that you are searching for. Whether you opt to join us for a
private, custom antiques buying trip
to Europe, Asia or America; or when you don't have time to travel, engage us to
source and buy antiques for you
, you want to be certain your treasures arrive home safely and undamaged.
Antique shipping is completely different from shipping commodities or manufactured products where most items are in standard packages, on pallets or in big bags, and where the sellers provide invoices with all the information needed for the shipping lines and US customs.
When shipping antiques you must have safe and secure transportation of fragile and valuable goods:
Custom crating and packaging in protective materials
Exploration of the best method to transport your goods
Detailed documentation for customs and VAT paperwork concerning the export and import documentation necessary for your goods, including Certificates of Origin and an itemized, detailed packing list including descriptions and weights using the international coding system
Understanding of fumigation requirements of your container
Insurance for the shipped goods from door-to-door
Expertise on international exporting and importing antiques including taxes and duties
Monitoring and communications on the status of your shipment
Relationships with international shipping regulatory agencies and a network of shippers
An Experienced International Shipper Saves You Time and Money 
The typical international shipper is experienced in shipping goods and household items. But only an experienced expert international antiques shipper should be trusted to deliver your goods from dealer or warehouse to their final destination.
Choosing an experienced international antiques shipper saves you time and money:
they are experts at packing fragile and valuable goods
they understand the cost/benefits of transport by land versus sea versus air
they're experienced in the detailed and specific documentation required for exporting and importing antiques
they have worked with international shipping government regulatory offices in other countries
they have relationships with transport companies in other countries
they are specialists in shipping logistics and can accurately monitor and report shipment status
AD&CO Logistics Shipping Concierge Services
AD&CO Logistics, a service of The Antiques Diva & Co, provides white glove art and antiques transport and shipping services to customers across Europe and around the globe, including antiques dealers, interior designers, builders and private clients. AD&CO partners with a premier international shipping company with 50 years expertise in shipping services. Your shipping concierge will personally manage all facets of your shipment including collecting your goods from the dealers, tracking your inventory and payments, cross-referencing your tags, packing, complete all export/import paperwork and monitor your shipment's progress from the time we receive your goods until they are delivered to you; and keep you advised of the status of your shipment.
Our bespoke shipping services will provide you with tags, labels and instructions to identify and inventory your purchases at the dealer or on your buying tour, and our shipping concierge is always available to respond to our customers before, during and after your shipment.
At The Antiques Diva we offer one-stop, turnkey antiques sourcing, buying and shipping services. AD&CO Logistics shipping services offer very competitive rates and the shortest possible handling and shipping time to deliver your goods from the antiques dealer to your door.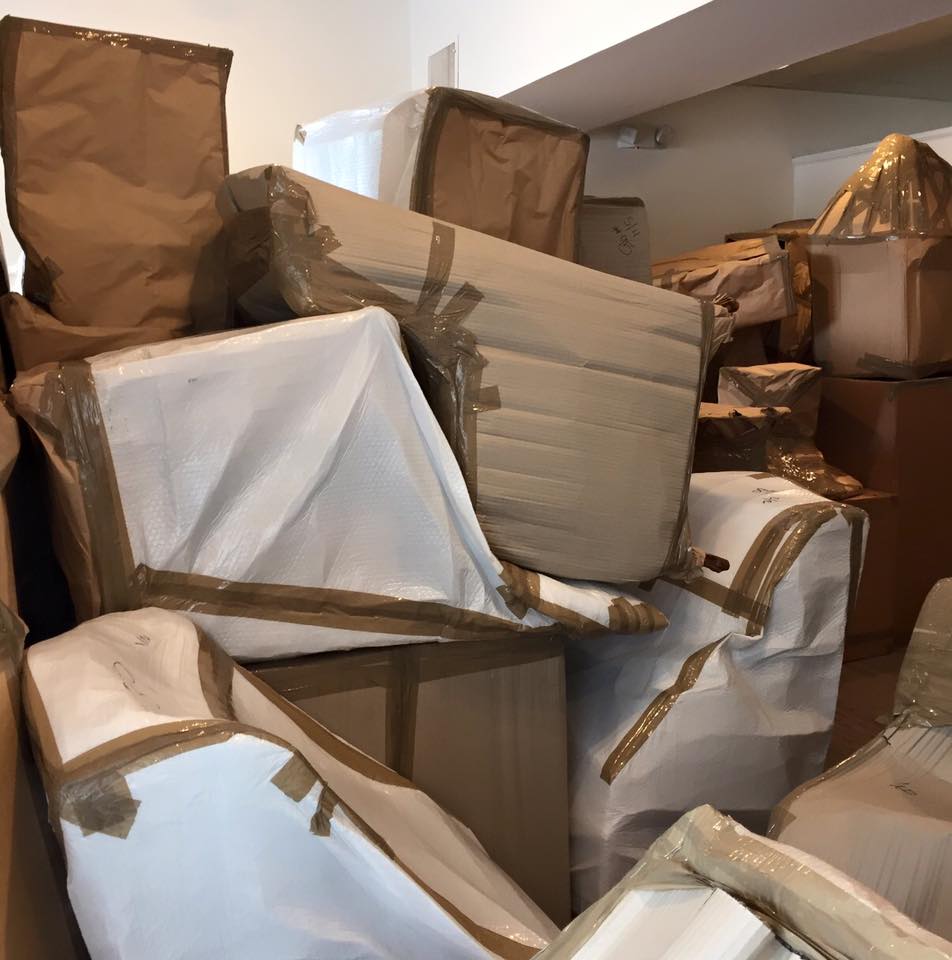 I'd love to discuss your international antiques shipping needs: contact me at logistics@antiquesdiva.com!
Toma Clark Haine – The Antiques Diva®