Dear Diva Readers,
top: 5px; float: left; color: white; background: #781300; border: 1px solid darkkhaki; font-size: 60px; line-height: 50px; padding-top: 1px; padding-right: 5px; font-family: times;">I love Paris in the Spring time… I love Paris in the Fall.  Paris is perhaps the city where any Diva would feel most at home – it is the epitome of style and taste. It also happens to be one of our most popular tour cities at The Antiques Diva & Co. The Paris Flea Market alone is a huge draw as you can find almost any type of antique you are looking for – but for fashionista's our Paris Vintage Fashion Tours are a dream come true.  I wanted to share with you today one special source Les Merveilles de Babellou.  This boutique is THE BEST source for vintage fashion in Paris! In fact, you can see a snippet of the store in a video we did last year for The Editor at Large when I ran into one of our Diva Guides while I was shopping the Puce on film with VIP Designers toratlarge.com/editortv/a-tour-of-le-marche-aux-puces-with-the-antiques-diva-part-ii/279″ target="_blank">David Dalton and Jennifer Mehditash.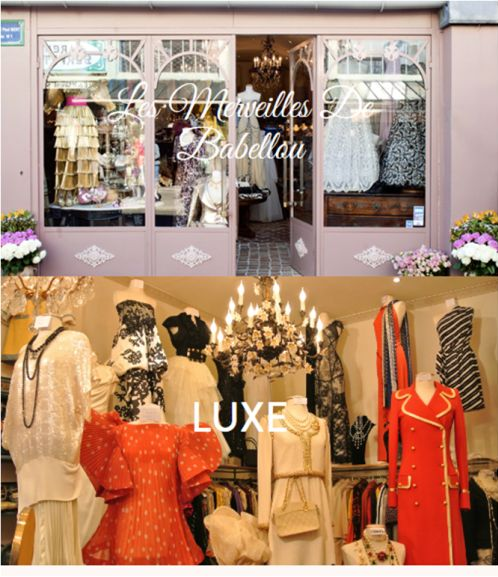 Isabelle Klein is one of our favorite dealers at "Marché Paul Bert".  Her luxury vintage fashion boutique "Les Merveilles de Babellou" is actually bearing Isabelle's  childhood nickname – Babellou! The store has the ambiance of an old time Paris boutique which transports customers to a time and place when Paris fashion was at its height. Top fashion brands of the twentieth century like Chanel, Hermes, Yves Saint Laurent, Christian Dior, Louis Vuitton and many others fill the store, beckoning all who enter to take a piece of fashion history home with them.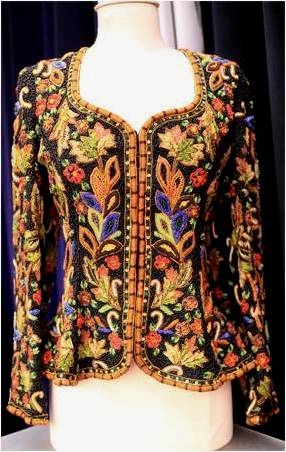 Celebrities, stylists, and vintage fashion lovers can find clothing, haute-couture, accessories, and jewelry that elicit "oohs and ahhs." If you're looking to add to your collection or even purchase a special piece for an event, this is the place to find it! But inspiration can also be found on their website where you can click through stylish and rare pieces from the comfort of your home. All products in the store and online are guaranteed to be authentic and of good quality.
If you happen to be in Paris, stop in and tell them The Antiques Diva sent you—or better yet, take one of our Paris Vintage Fashion Tours and shop on the arm of one of our lovely Diva Guides! If you'd like information on our Paris Tours, email us at to:info@antiquesdiva.com">info@antiquesdiva.com.
Au revoir,
The Antiques Diva®