Dear Diva Readers,
top: 5px; float: left; color: white; background: #781300; border: 1px solid darkkhaki; font-size: 40px; line-height: 30px; padding-top: 1px; padding-right: 5px; font-family: times;">While shopping Italy's largest antiques fair, Mercanteinfiera in Parma last week, I was thrilled with the wide variety of items available.  I decided to put together a list of my top 5 finds at the fair and tell you a little about why I love these pieces!
1.  Pairs of chairs:
From clean lined wood to upholstered rococo, pairs of chairs were everywhere.  I always advise that you buy things in pairs if you can because you never know when two of a thing might come in handy!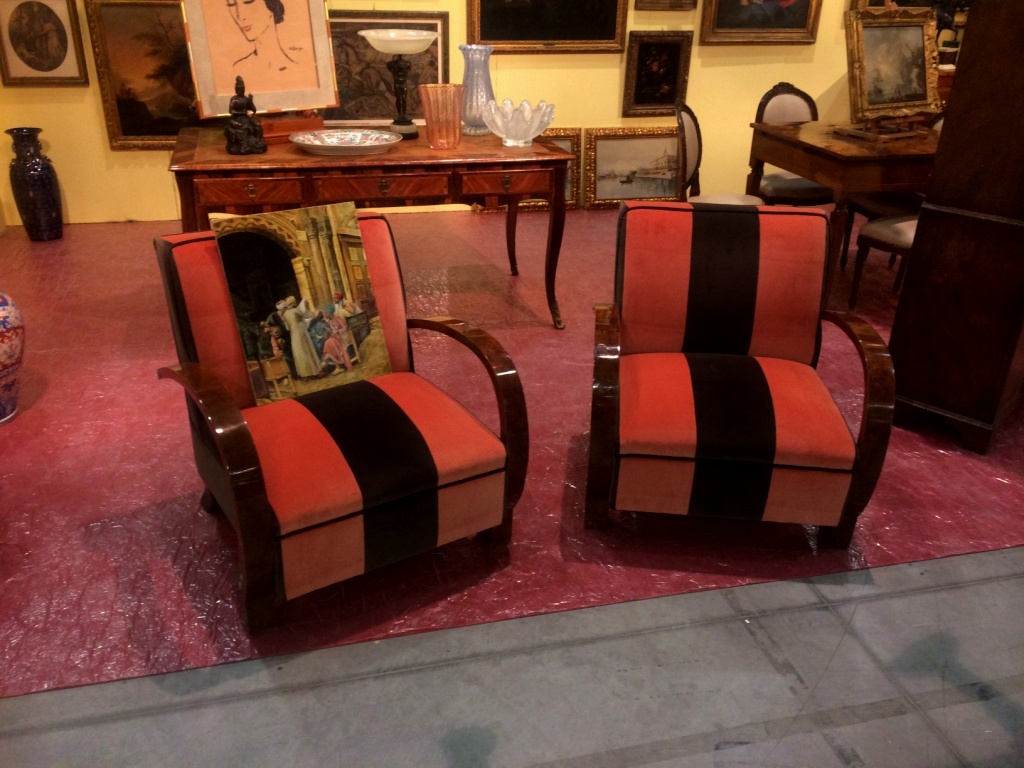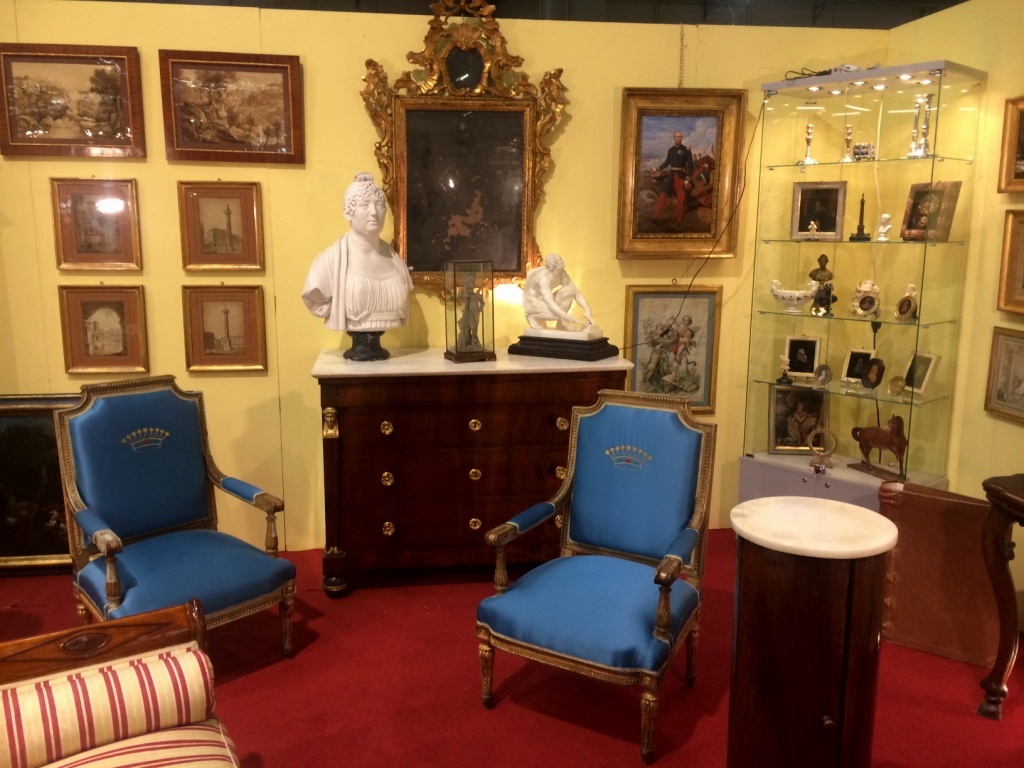 2.  Mid-century lighting:
Unique sconces, chandeliers, and flush mount fixtures were all the rage. Pick up any design or shelter magazine and you will see funky fixtures in all types of homes, be they modest or grand, traditional or modern.  Brass and glass are still huge right now, and that was evident in the wide selection of gorgeous mid century light fixtures.
3.  Vintage coats:
The variety of styles were amazing.  Classic black to statement colors like red and yellow , vintage coats were available in all sizes and all colors.  I should have bought that zebra patterned floor length coat!!!
4.  Statuary:
The statuary was absolutely phenomenal.  Whether you were looking for large pieces or small, you could definitely find options at Mercante in Fiara.  I loved a pair of Sphinxes that would be perfect in a grand entry or even in a garden!
5.  Gilded mirrors:
What I love about gilded mirrors is that they are at home in a grand interior but can also live happily in a more sparse environment.  Cluster a group of mirrors on a white wall for a trendy look or simply hang one statement mirror for a timeless feel.
I love shopping large antique fairs like Mercanteinfiera because I know that all of these disparate items will be gathered in one place and make my shopping experience that much more enjoyable!
Ciao!  Ciao!
The Antiques Diva