Dear Diva Readers,
top: 5px; float: left; color: white; background: #781300; border: 1px solid darkkhaki; font-size: 60px; line-height: 50px; padding-top: 1px; padding-right: 5px; font-family: times;">W hen clients come on tour to source antiques, it's important that they do a little homework before crossing the pond. While we're always happy to share our knowledge knowing for yourself what you're looking for and what you're looking at are important as you embark on the hunt – this knowledge will give you confidence in buying overseas whether our Diva Guide is taking you to the countryside to visit antique warehouses, city flea markets, or both. In Italy, Diva Guide Susan often takes clients all over Tuscany, scouring shops, markets, warehouses, and private residences for everything from ancient pieces to Mid-century modern. When looking at typical Tuscan antiques from the 18th and 19th century however, there are really three main styles to recognize. I asked Susan to explain a bit about those styles here on the blog.
Italy, as a peninsula, is an ancient country but in fact it was only united as one country in 1861. Up until that time is was ruled by various dominions, including those of neighbouring countries; France, Austria, Spain and naturally the customs and styles of these dominions were influenced by their rulers.
Even though Tuscany is a central region of Italy, Lucca, Florence and Siena each have distinct regional styles of furniture, in particular those of the 18th and 19th century. Nobel families dating back many generations were prominent in each province but there was also a burgeoning wealth from the textile industry in Lucca, banking in Siena and foreigners in Florence which further influenced the demand for important pieces.
The Lucchese Style
With the growth of the affluent middle classes large villas were built during the 18th and 19th century around the Lucca area, and many of these were silk and textile merchants. With new grand homes being built, the demand of larger proportioned and more elaborate furniture grew. More exotic woods were also available such as mahogany and fruit woods. Much of the 19th century Lucchese style was influenced by Elisa Baciocchi, Napoleon's sister and Princess of Lucca crowned in 1805. At the time, in fact, to adapt their homes to the evolution of the Empire style, the family commissioned local artisans to create furnishings in the main inspired by the French style, though suitable to the local taste. These "corrections " in effect created a new style, best in features and lighter in the forms. While making clear reference to the Empire, still the variation is recognized as Lucchese style.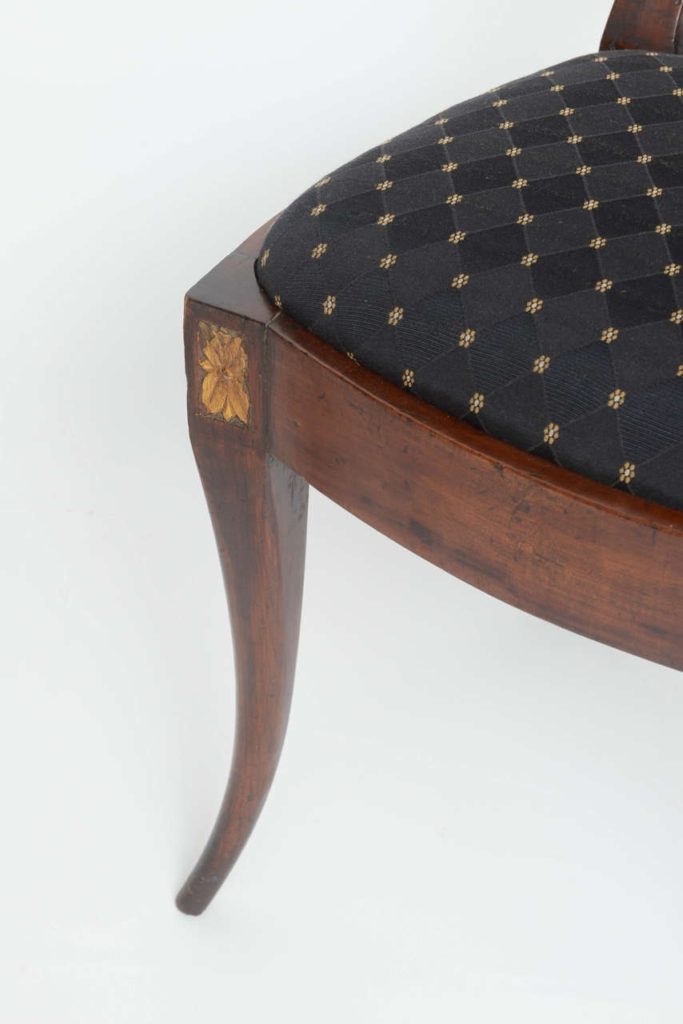 The Siena Style
Siena did not fall under the same influences or dominations that Lucca or Florence did, being that it is a little further south. From ancient Roman times as a city, it has always enjoyed wealth, with large agricultural estates and summer houses for the wealthy city dwellers. Much of Siena was built on banking; in fact the first banks were introduced in the medieval period, as lending institutions along the old pilgrim's path. Little has changed in Siena since that period, which is still strongly felt. The Palio horse race which takes place twice a year has changed little since its introduction. It was then that the city was divided into what are known as contradas, and it remains so to this day which has kept it a closed society. More local woods were used for furniture, such as cherry, chestnut and oak. The pieces, although large in proportion to the house or room were more functional than decorative. Furniture from Siena was a little heavier in style to that of Lucca.
The Florentine Style
Florence too has been influenced by many rulers and styles. Although there is much wooden furniture, perhaps one thing to look out for is its beautiful decoration. These Florentine artisans are still appreciated today for their delicate handwork, finely painted pieces and gilding. The latter a much softer colour with the gesso beneath than its southern counterparts. Decoration and colours tend to be more neutral and softer than those in Venice, but no less lovely and are most sought after.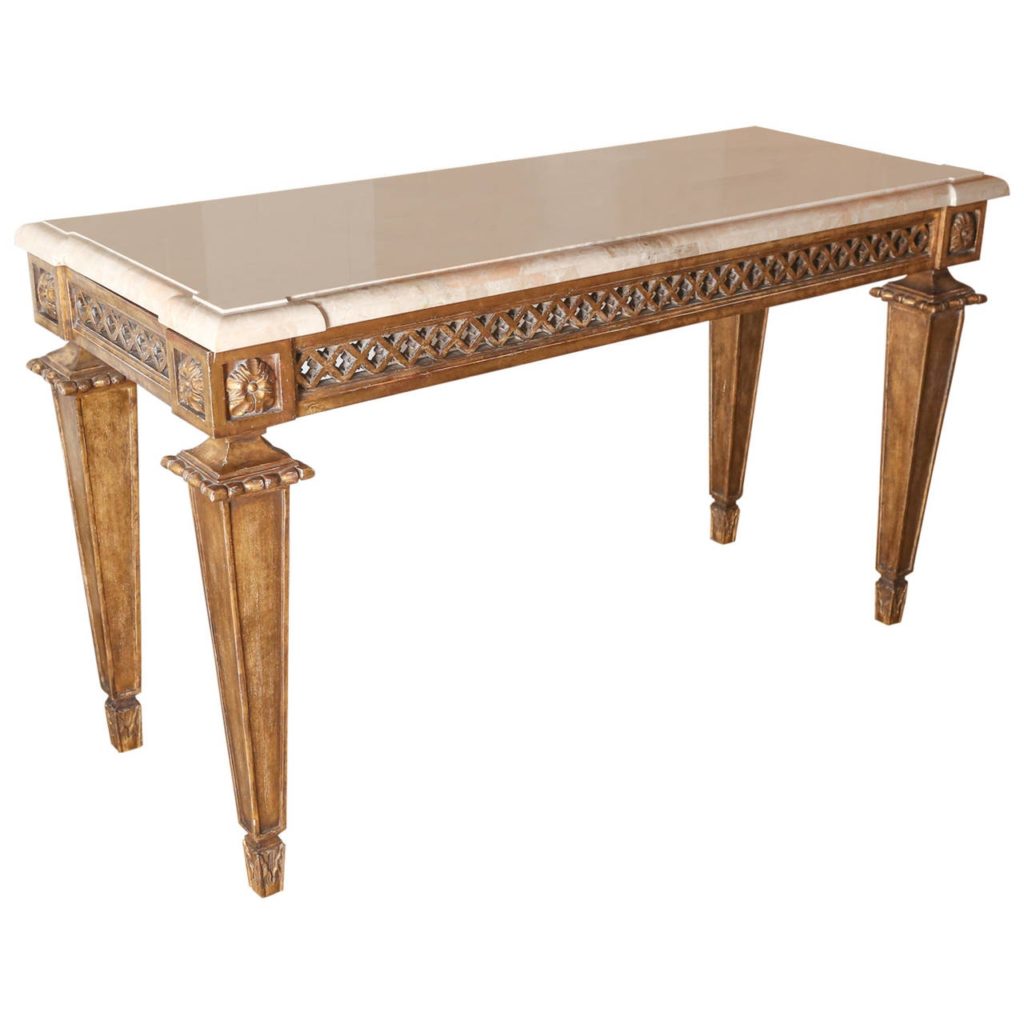 As you make your way through Tuscany, you will be able to pick up on the different styles of furniture and decoration. With a keen eye, you will know exactly what you are looking at and be able to speak intelligently to dealers about their inventory. As anyone in the antiques industry knows, part of the joy of antiquing is knowing the story and history behind each piece. Hopefully this blog helps you distinguish between Italian styles!
Ciao,
The Antiques Diva®