Dear Diva Readers,
top: 5px; float: left; color: white; background: #781300; border: 1px solid darkkhaki; font-size: 60px; line-height: 50px; padding-top: 1px; padding-right: 5px; font-family: times;">Milan's Fashion Week begins tomorrow and I've got Italian fashion on my mind (somehow when I wrote this I sang it to the tune of "Georgia on My Mind"). Any time we have clients take Antiques Diva Buying Tours in Italy, they inevitably comment on how chic the women look and how impeccably put together the men are. There's just something about the Italian STYLE.  My mouth wants to speak their language, eat their food, and devour their fashion.
But did you know that prior to the 1950's Italy was not known for its high fashion style? Most of the world was still taking fashion cues from Paris. It wasn't until February of 1951 that Italian businessman Giovanni Battista Giorgini decided not to export fashion creations but rather to hold a multi-designer fashion show right in Florence. The first of many, his show was quite a success and Italy began to be known as a force in the fashion world. Of course most of the Italian fashion designers at that time were still modeling their designs after those in Paris, but they were able to produce them and sell them at a lower cost. This targeted approach proved to be successful and appealed to the American clientele.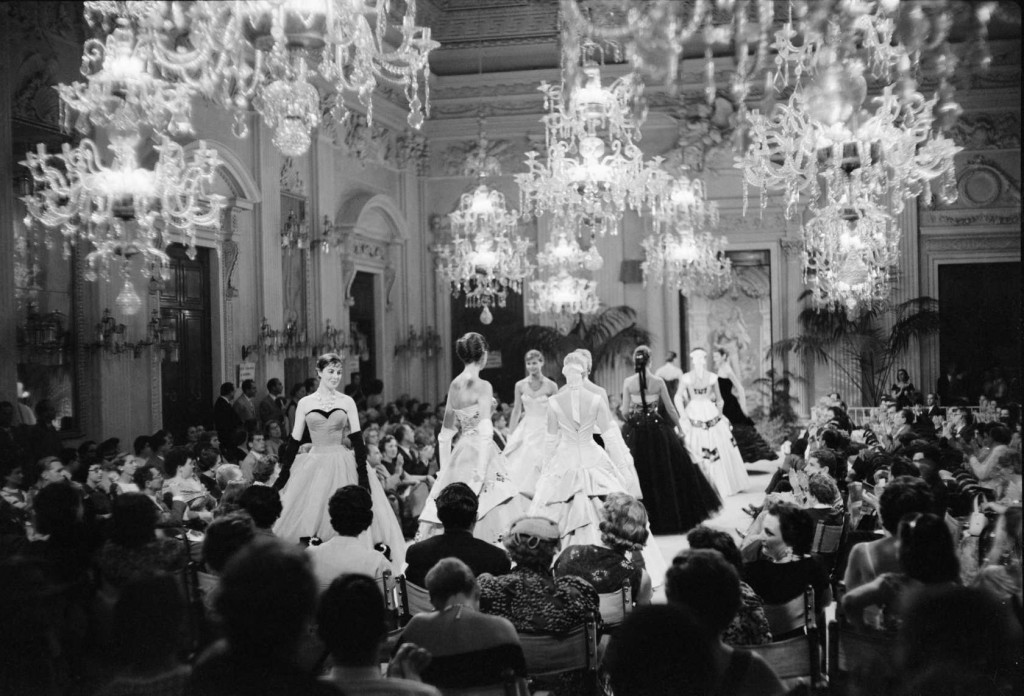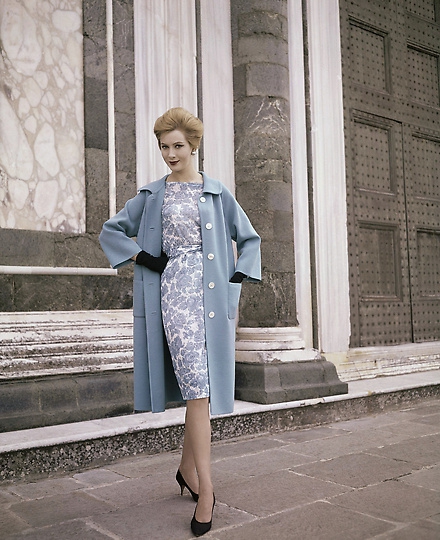 By the 1960's Gucci grabbed the attention of high-profile American women such as Grace Kelly, Audrey Hepburn and Jacqueline Kennedy Onassis. The Italian label's "GG" monogram became synonymous with elite ladies in the United States and all over the globe. To this day, vintage Gucci handbags are highly sought after (and mamma mia, I've got to tell you the vintage fashion room at Mercanteinfiera has the most wonderful collection of these for sale) . Of course this same decade also saw the beginning of Valentino's influential career. Dressing the social elite both in Italy and abroad in sculptural evening gowns and seductively chic and sexy cocktail dresses became a big business for Italian designers.
By the 1970's and 80's, fashion designers in Milan started catering to the masses by making ready-to-wear pieces, making Italian fashion accessible and helping Milan to become known as a European fashion capital.  The attention to style, detail and quality has kept this city as a powerhouse in the world of fashion.
Next time you're in Italy, try and pick up a piece of vintage Italian fashion.  Imagine yourself in La Dolce Diva (er I mean Vita) or Roman Holiday. Whether you're buying a handbag, gorgeous pair of shoes, or perhaps even a stunning dress, you'll own a slice of Italy – Diva Style!
Ciao Bella,
The Antiques Diva®