Dear Diva Readers,
top: 5px; float: left; color: white; background: #781300; border: 1px solid darkkhaki; font-size: 60px; line-height: 50px; padding-top: 1px; padding-right: 5px; font-family: times;">If you're heading to Italy for a Roman Holiday this summer, read on.  The key to antiquing in Italy during the summer months is preparation – many markets close while vendors take their own holiday!  A reader and former client recently emailed asking me (and my locally-based Tuscan Guide) about the markets in Italy this summer and I knew that we had to share our advice with you here on the blog.
Diva Reader Kim writes:
Could you give me ideas for markets in Italy that would be good to hit when I travel to Italy late July/early August…Venice, Rome, Florence, Portofino….
I esp. love shoes, purses, linens, etc. Thanks! Hope you are well. Love keeping up with your biz! What a life you lead! Cheers!
Thanks in advance,
Kim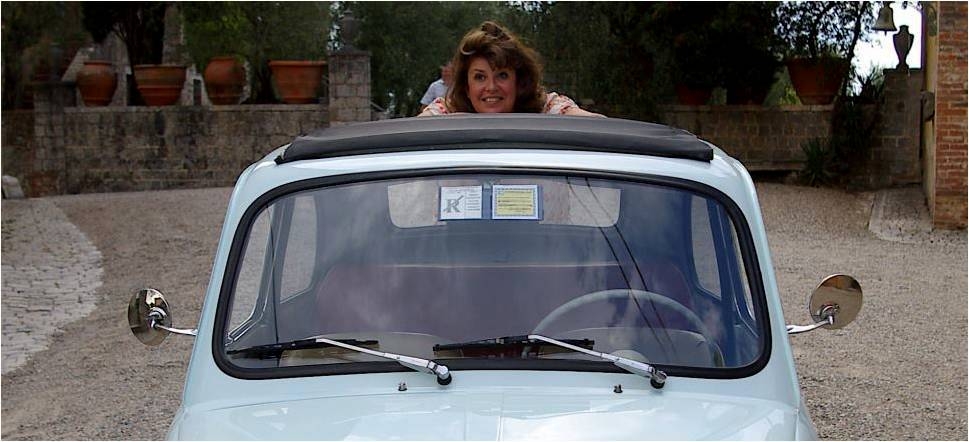 Antiques Diva Guide Susan responds:
I have to confess market shopping in Italy during the summer months can be a tricky time as many of the monthly flea markets close. Those that don't close most certainly slow down in the heat of the summer months, so the pickings are slimmer, but on a more positive note those that are open you will find have incredible deals as the competition is less fierce!
Another option are the 'mercatini d'usato' which are a great and growing resource;  not only are pieces on consignment from private clients but the stores also do estate clearances and really have fabulous things from Murano lighting fixtures to collections of paintings as well as furniture and decorative arts from all periods.
If you're going to Venice, Rome, and Florence, you will find these stores – we almost always include these in an itinerary on an Antiques Diva Tour. They're sort of like the Italian equivalent of a British Charity Shop – but everything in them is Italian and vintage!  Of course it's important to check who is open and when to co-ordinate with your travels. Generally the flea markets in Florence which happen on the 3rd and 4th weekend of the month close in August. In Rome, the biggest market is at Porta Portese which is every weekend, closes for the middle of August for two weekends. Ferragosto, which is August 15, is a the most important holiday on the calendar and in true Italian style, whole families shut up shop and go to the beach or up to the mountains for their annual family vacation – so there won't be any shopping that day either!
You mentioned that you love shoes, purses, and linens, and of course Italy being the queen of fashion is the king of vintage, having so many renowned designers.  For Italians the 'bella figura' weighs heavily,  that is, making a good impression, and it's quality not quantity that matters. Designer labels are important but Italians are also thrifty so they look after their precious possessions and never throw anything away!
Linens too are wonderful; in the times of the share crop farmers each farm would have its own loom.  You can find bolts of linen for next to nothing, as well as sheets, crochet bordered bedcovers, and monogramed pillowcases in the consignment stores, many of which have been hidden for years in the wedding chest as part of the dowry—some not even opened!
The key to antiquing during the summer months in Italy is preparation. Know where to go by finding out when each market it open and taking note of special holidays when everything will be shut up. If you'd like more information on taking an Antiques Diva tour of Italy any time of year, don't hesitate to email us at to:info@antiquesdiva.com">info@antiquesdiva.com. We'd love to take you through this enchanting country—Diva style!
Ciao Bella!
The Antiques Diva®