Dear Diva Readers,
top: 5px; float: left; color: white; background: #781300; border: 1px solid darkkhaki; font-size: 60px; line-height: 50px; padding-top: 1px; padding-right: 5px; font-family: times;">This Independence Day I spent the day in London celebrating the 4th of July at an English antiques celebration!  While my American readers were watching fireworks I was hanging out with a whole bunch of fire crackers!  The Antiques Young Guns!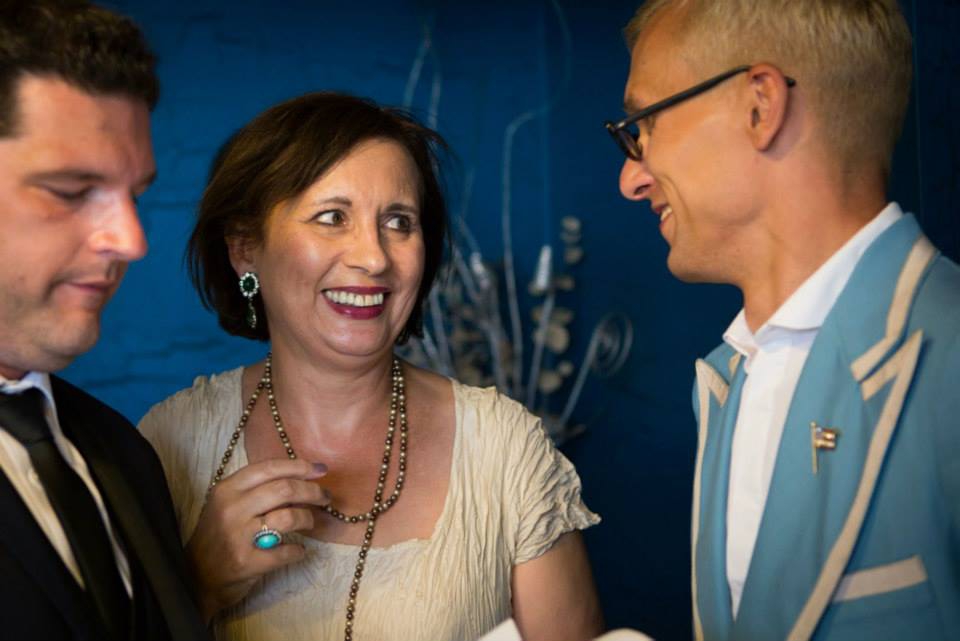 On Friday July 4th, The Rooftop Restaurant at Alfies Antiques Market in London was the place to be! The much anticipated awards ceremony for the Antiques Young Guns took place and I was delighted to be in attendance.  The Antiques Diva & Co has strong representation in this esteemed group of young people involved in the antiques trade. Two of our Diva Guides, Alys Dobbie of NanaDobbie and Daniel Larsson of D Larsson Interior, are members along with our Creative Consultant Andrew Skipper.  And, most importantly, our English Antiques Diva Agent who leads our tours in the UK, Gail McLeod, is one of the founding members of Antiques Young Guns along with Mark Hill and George Johnson!
There were eight winners of a showcase at the prestigious Lorfords@Babdown kindly donated by Toby Lorford and Lesley Ferguson, owners of Lorfords Antiques and one of these winners was our very own Antiques Diva London Guide Alys Dobbie! It was also announced that eleven entrants will be mentored by renowned antiques experts and dealers.  We are so excited that our Swedish Guide Daniel Larsson will be mentored by Robert Young! (Alas Daniel was busy leading a VIP client on a Diva Tour in Sweden so he missed the event – here I am on stage accepting the award in his place).
toma-haines-awards.jpg">
toma-haines-awards.jpg" alt="The Antiques Young Guns, Gail McLeod, Mark Hill, George Johnson, Alys Dobbie, Andrew Skipper, Lorfords Antiques, Robert Young, Bath Decorative Antiques Fair, James Gooch, Doe and Hope, Timothy Medhurst, Toma Clark Haines, Daniel Larsson" width="280″ height="280″ />
If you recall, earlier this year, I announced on the blog my favorite dealers at The Bath Decorative Antiques Fair.  Well one of my top picks, James Gooch owner of Doe and Hope,was presented the prestigious award of Antiques Young Gun of the Year 2014 by winner in 2013 Timothy Medhurst. I have to tell you, I really think James is "one to watch!"  He has an amazing eye and will be shaping the way we decorate in the future.
All in all it was a fabulous evening celebrating the next wave of antiques enthusiasts. A highlight of the evening was meeting Steven Moore from the Antiques Roadshow (a twitter friend turned Real Life friend).  From dealers to journalists to auctioneers, these young people are changing the world of antiques for the better!
Rock on Antiques Young Guns!
The Antiques Diva®