Every girl who loves jewelry needs her Elizabeth Taylor moment. This photo shoot was mine. 
Screen icon Elizabeth Taylor was known for her love of fine jewelry, and her knowledge about precious stones. She collected big, exotic stones and the histories that accompanied them. In preparation for the January launch of one of my new ventures, TCH Collection – Lush Decadence Couture Jewelry at Galerie Vauclair in Paris, photographer Susan Ollmann captured me in Galerie Vauclair. The Paris collection features my own jewelry designs as well as pedigreed vintage pieces from Ara. But we're not just in Paris… we're in London, Dubai, Bangkok, Amsterdam, High Point and beyond! 
When planning the photo shoot I conceptualized a tantalizing environment that illustrates the essence of my life…. naturally I called upon my friends at Fromental to help make that vision a reality.  #WatchThisSpace to see pics of how they along with my colleague Chiara Zanella took the design inspiration that was in my mind and transformed Galerie Vauclair into my reality.
At times my life can seem one step beyond reality – this photo shoot is my invitation for you to join me in this world I inhabit – Lush Decadence.
Our Paris pop-up shop at Galerie Vauclair debuts the TCH Collection during Paris Design Week and Paris Couture Fashion Week. Lounging on a red chaise longue surrounded by an exotic and tropical setting I felt like more than a Diva, I felt like Elizabeth Taylor as Cleopatra!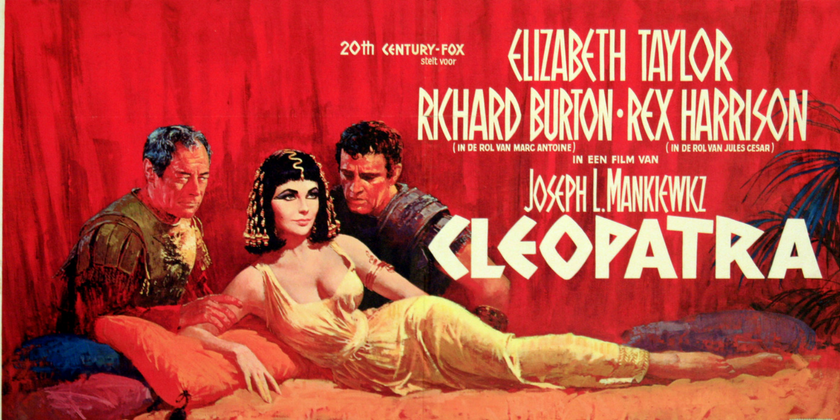 My jewelry collection is inspired by my travels and love of antiques. I incorporate aspects of nature in my pieces. All of this combined to make Galerie Vauclair the ideal setting to officially launch the TCH Collection in a Paris pop-up shop. Laurence and Denis Vauclair-Rouquette, the founder of Galerie Vauclair, have developed a reputation for being at the epicenter of artistic life in Paris; their exhibitions offer a blend of originality, fantasy and glamour – the very qualities I want the Lush Decadence to bring to the women and men who collect it. 
The TCH Collection offers one-of-a-kind, bespoke semi-precious and precious couture jewelry. All pieces in the collection are handmade and personally designed by me and my business partner, May Au of Madame Siam. Our studio accepts personalizations to pieces in the collection and custom designs, which we translate into wearable art. 
I admit it: I'm a jewelry addict, and my first collection features rings: 
I Believe I Can Fly 

"Rings are my favorite accessory. They are the thing I wear for myself. When I wear a ring I see it all day long, typing on my computer, driving my car or enjoying a cocktail.

Just 10 years ago De Beers launched an advertising campaign, 'Women of the World Raise your Right Hand'. The promotion signified power and independence, and encouraged women to buy jewelry for themselves. 

Naming each ring is an important part of my design process – two of my personal favorites in the collection are I Believe I Can Fly and The Diva Knuckle Buster. I want to continue that message of personal empowerment — at a price that is affordable luxury." 
The TCH Collection Paris pop-up show will debut during Paris Design Week in January 2018, with a series of launch events at Galerie Vauclair:
Launch Events
TCH Collection – Lush Decadence
Couture Jewelry by Toma Clark Haines
PARIS • LONDON • AMSTERDAM • VENICE • DUBAI • BANGKOK • NEW YORK 
Press Launch:
Lush Decadence:  A Conversation with Vogue Contributing Editor Lynn Yaeger
6 – 8pm January 17, 2018
Open House:
Afternoon Tea with Toma Clark Haines & Laurence Vauclair
2 – 4pm, January 18, 2018
Vernissage: Une Américain à Paris
6 – 8 pm January 19, 2018
TCH Collection Pop-Up Shop:
January 17 – March 18, 2018
Where:
Galerie Vauclair
24 rue de Beaune
75007 Paris  France
www.galerie-vauclair.fr

Galleries carrying the TCH Collection include: 
Negotiations are underway for distributors in New York City, Miami/Key West, Dallas and San Francisco. To become a distributor contact me: toma@TCHcollection.com. 
To view select pieces and to learn more about the TCH Collection – Lush Decadence Couture Jewelry by Toma Clark Haines read the press release, or follow us:
á bientôt 
Toma – #JewelryAddict