Darlings, London is Calling… and you're invited to join me – VIRTUALLY that is!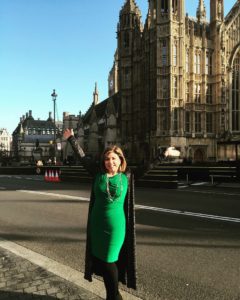 I am live streaming my LAPADA presentation Feb 23, 2017, when I broadcast on Facebook LIVE while I speak at the Houses of Parliament for the 9th Annual LAPADA Conference at the House of Lords!
My talk as CEO of The Antiques Diva & Co is on establishing client trust and creating international business relationships, addressing factors such as the influence a customer's decision making has in buying from one dealer over another as well as what creates a sense of trust in establishing long-term international relationships with clients. I'll discuss the main drivers in creating trusted relationships between buyers and sellers, offering tips on how to develop these relationships and how to best communicate with American clients.
This year's LAPADA, the Association of Art & Antiques Dealers, Conference will focus on how art and antiques dealers can trade online more securely, better protecting themselves and their clients. Experts will impart professional advice on a range of topics from dealing with cyber-attacks and protecting clients' data to how to comply with Distance Selling Regulations and understanding copyright laws.
How To Watch My LAPADA Presentation on Facebook LIVE
When: Feb 23, 2017
Time:  3pm-3.45pm GMT – 

For those of you on the other side of the pond: 

that's 10am EST and 9am CST and 7am PST

Where: Go to my personal Facebook page: Toma Clark Haines to watch my presentation live.
If you're not available to join us live, the video will stay on my Facebook page after the live broadcast.
Read more about my LAPADA presentation on Establishing Client Trust here.
Toma Clark Haines, The Antiques Diva®