Dear Diva Readers,
top: 5px; float: left; color: white; background: #781300; border: 1px solid darkkhaki; font-size: 60px; line-height: 50px; padding-top: 1px; padding-right: 5px; font-family: times;">God has been smiling on me a lot here lately and His most recent smile came in the form of Lidy Baars, proprietress of French Garden House, a blooming business selling European vintage and antique pieces.  After discovering her shop in 2008 and reading about her in a zillion magazine articles featuring her business, over time we formed an online friendship as I followed her blog, Facebook and Twitter feeds.  Lidy is European by birth but lives in America  – she has the reverse experience to me as an American by birth who lives in Europe. Our lives seemed opposite sides of the same coin.
When she emailed recently to  inquire about taking a tour I jumped on the opportunity to take her to my secret sources in Belgium, helping her stock her gorgeous online store.    We shopped until Lidy's poor husband dropped.  He'd come along for the ride and meeting him was as much a pleasure as meeting her…   This man adores this woman.  He spoke with such pride about the amazing business she'd created and it was brilliant to watch Lidy's process as a buyer.  She knew exactly what she wanted, exactly what worked for her clients and she was always aware of choosing budget-sensible pieces so she could pass her savings along to her clients. She shopped well so her clients could shop well as well!  But it wasn't just the shopping that was good – Lidy was good.  I adored her.  We laughed until tears ran down our faces, bonded over shared beliefs and views and in general had such a good time I forgot I was working.   I love it when that happens with a client and doing what I do I am so fortunate to meet people like Lidy!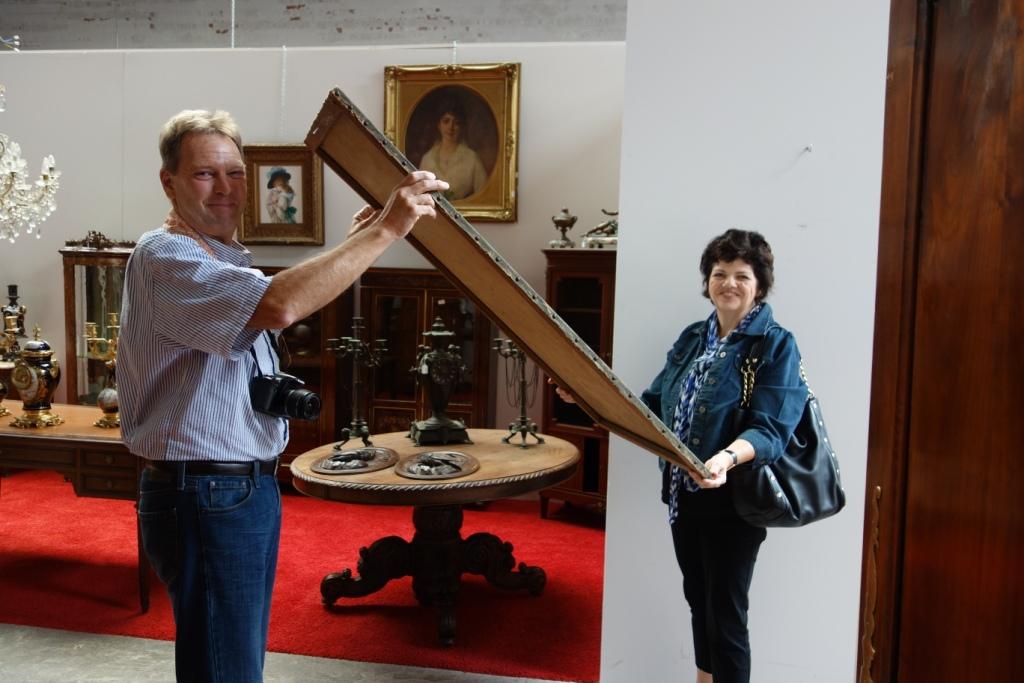 I asked Lidy after her tour if she'd be willing to share her experiences on tour with our Antiques Diva  readers…. And here's what she had to say about Antiquing in Europe with The Antiques Diva & Co:
The Antiques Diva: 
What did you like about your Antiques Diva Trade Tour?
Lidy @ French Garden House:
Being able to shop Europe's secret sources with an expert who has finessed the art of finding all the best dealers and places. You truly selected places for me to shop with my business in mind, brought me to see unusual, hard-to-find treasures that it would have taken me years to seek out.  In three days you packed our schedule full of "to the trade only" resources, dealers that are seen "by appointment only" whom I would have never have found myself , and special shopping experiences it would take me years and years of "on the ground" research to ferret out.  Not to mention that you are beyond organized, treated me like royalty and took care of all the details, allowing me to focus on what mattered most: selecting antiques that are perfect for my clients.
Aside from shopping for antique treasures in Belgium, my Diva Guide was the true GEM. Irreplaceable, worth more than anything else on the tour.  Personal, professional, kind and caring, a true treat.  Like shopping Europe with your best friend, but a best friend who knows everything and everyone in the antiques business.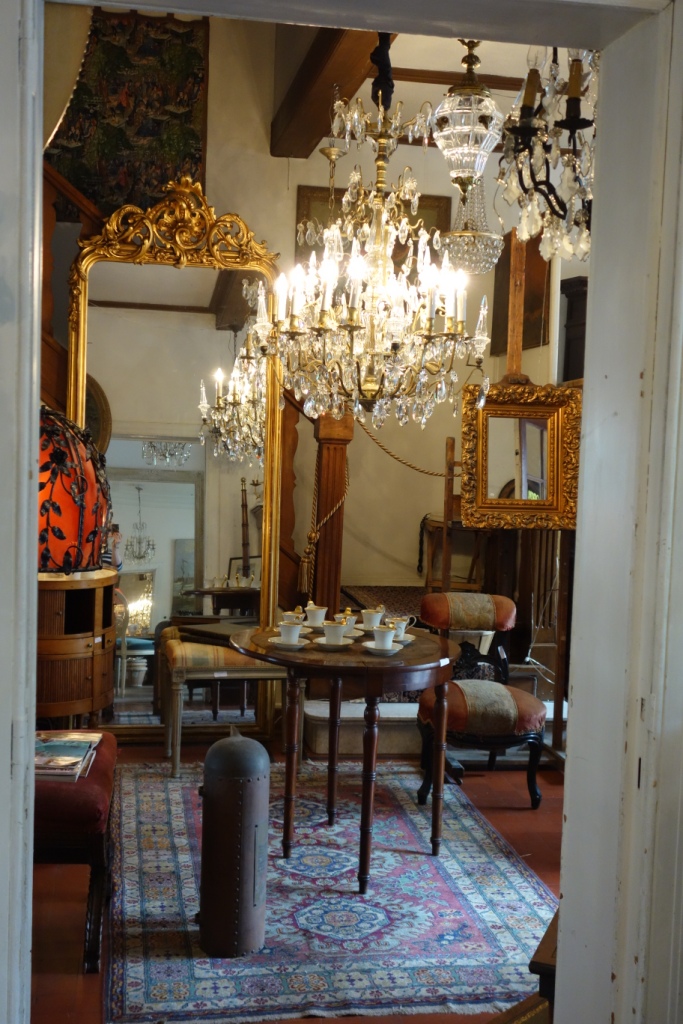 The Antiques Diva:
In addition to taking our European Tour you have some European Sources of your own!  Would you be willing to share a Secret Source in Europe?

Lidy @ French Garden House:
That would be CAATJE ANTIEK& BROCANTE DE VERANDA.  My husband John and I loved doing this tour of dealers in Limburg, close to the Belgian border, and the most charming shops and little towns!
The Antiques Diva:
If you were to plan on attending another Antiques Diva Tour where would you go next after Belgium or what would you do?
Lidy @ French Garden House:
I want to go to each country you have a tour in.  My next tour might be England.  There is just no way to shop in Europe without you and the tour, you have all the best sources and contacts and take such good care of your clients, it's like having a personal concierge every step of the way.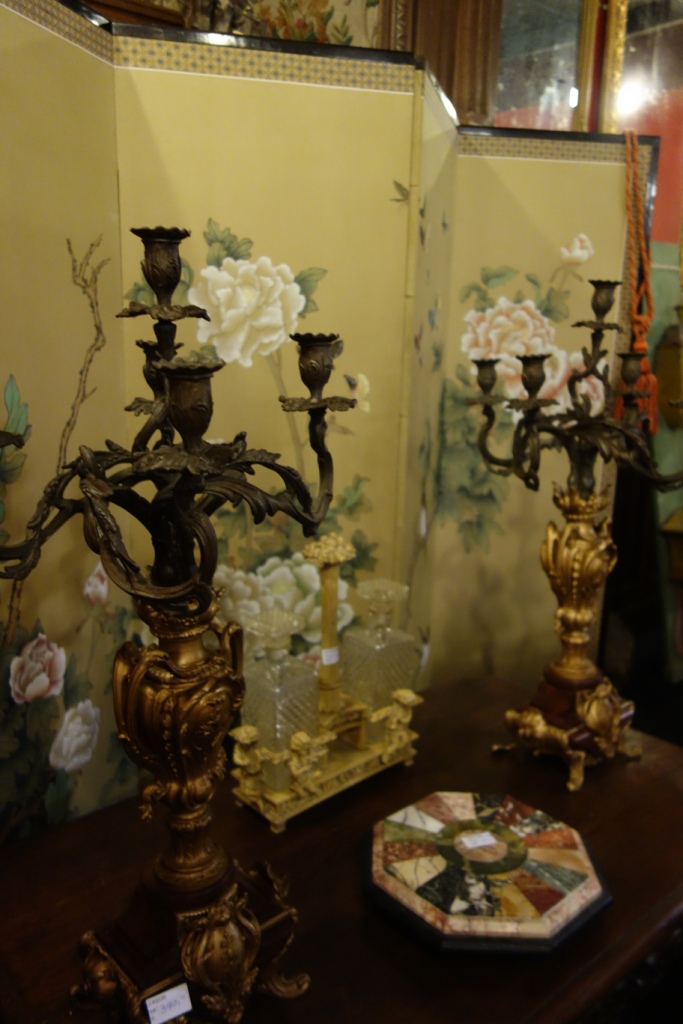 To book your Antiques Diva Tour email to:info@antiquesdiva.com">info@antiquesdiva.com
The Antiques Diva®