Dear Diva Readers,
top: 5px; float: left; color: white; background: #781300; border: 1px solid darkkhaki; font-size: 60px; line-height: 50px; padding-top: 1px; padding-right: 5px; font-family: times;">This was supposed to be my inaugural blog post for 2015… but life has a way of sometimes interfering with blogging.  But to kick off 2015 I want to share a bit about why I love antiques – and why I think antiques are relevant in today's lifestyle.  It's important to be informed by the past but not let ourselves be ruled by it. I believe there can be a happy medium between living in the present and living with antiques because that is precisely what I do every day!
toma-clark-haines-ceo-antiques-diva-and-co.png">
toma-clark-haines-ceo-antiques-diva-and-co-1024×758.png" alt="Antiques Diva Tours, Decorating with Antiques, Live a life less ordinary, Toma Clark Haines apartment in Berlin, Family Heirlooms, " width="600″ height="444″ />
Many people ask how I got involved in the antiques world and what initially drew me to it. My first answer is moving to Paris nearly 15 years ago opened my eyes to the world of antiques through exploring the Paris Flea Markets.  But it goes back further than that.  I'm American.  But my mother was a third generation American. Her grandparents moved over from England and my whole life I grew up hearing stories of far-away places and long-ago times.  The past was always a part of my present.  As a child on special occasions my family ate with silver my grandparents carried over on the boat when they moved to America.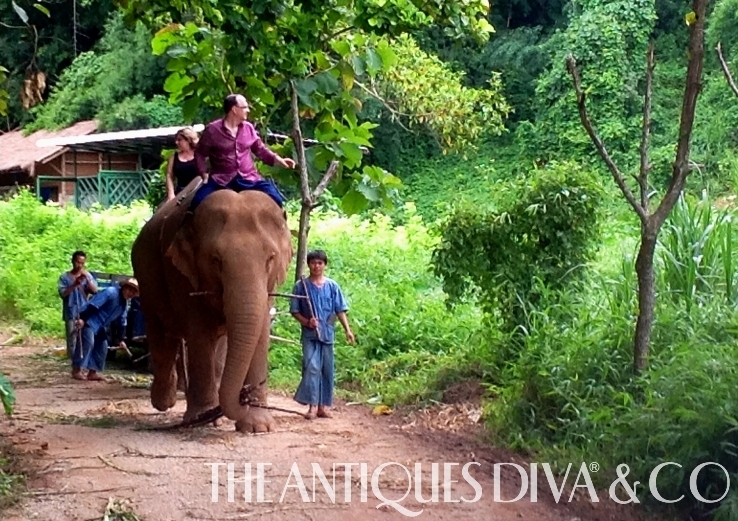 If I think about it in my life history, antiques and travel were always intertwined in my mind.  I've always been a traveller – I've traveled in more than 45 countries – and to me antiques are another way of traveling.  They transport you.  Pieces with a past tell a story – of other times, other places and other lives. They take you on adventure to someplace less ordinary.  My love for antiques began with a desire to live a life less ordinary.
In this post-modern era we live in there is an aesthetic value of literally "living with history" by incorporating antiques into our own homes whether that be through family heirlooms – such as my great grandparents silver which today I dine daily on in my home in Berlin – or through pieces purchased on your travels.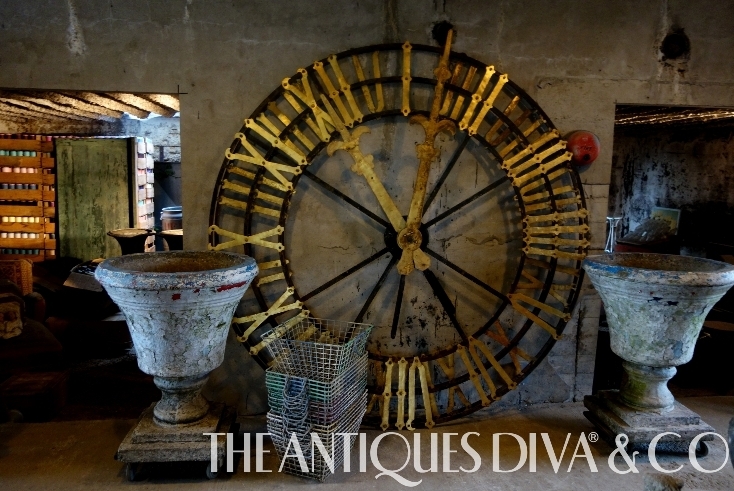 My goal for 2015 is to stop using my good china ONLY for special occasions and to bring it out and use it EVERY DAY.  After all, isn't every day a special occasion?  My goal for 2015 as a company is to help you use your antiques every day. Stop treating antiques like they should go in a museum and begin living with them! When dealing with period pieces remember they were built much better than things are today.  It's ok to mix Ikea in with your antiques – mix whatever you want with your antiques!! This year on the blog you'll find a lot of focus on incorporating modern convenience alongside antique craftsmanship.   So many antiques are ageless—they have just as much appeal today as they did centuries ago.
So my goal this year is to help shed more light on the livability of antiques. After all, these pieces were built to be used, to be loved and to be around for a long time. One tour at a time, we are giving a fresh life to each piece our clients purchase. If you'd like more information on taking an Antiques Diva Tour in one of our 8 tour countries— France, Italy, Sweden, England, Belgium, Germany, The Netherlands or Denmark— email us at to:info@antiquesdiva.com">info@antiquesdiva.com and we'd be happy to discuss custom planning a buying tour for you!
Happy New Year,
The Antiques Diva®