Dear Diva Readers,
top: 5px; float: left; color: white; background: #781300; border: 1px solid darkkhaki; font-size: 60px; line-height: 50px; padding-top: 1px; padding-right: 5px; font-family: times;">With my job leading European antique buying tours – I live out of a suitcase!!!  I bounce from hotel to hotel taking clients on tour, speaking at conferences, and attending the world's best antique shows. All this travel means I've become a whiz at packing…. In fact my suitcase (er, make that "suitcases" depending upon the number of shoes I pack) practically packs itself.  So today I want to share some packing advice I've learned from experience!
First things first, I could not live without my Longchamp Le Pliage expandable travel bag.  It folds up into a couple of inches square and can be thrown inside my suitcase when I depart for a trip. On my return – it's the perfect solution for when inevitably I've brought more home with than I left the house with (er… I do shop for a living).  Plus, it's elegant and spacious which makes it practical for the stylish traveler on the go and works on it's own as a solo travel bag for a weekend getaway.  In fact those of you who know me, will remember that I've said for years the perfect "Flea Market in Europe Purse" is a Longchamp Carrier Bag – because it shows the vendor you've got style (important when dealing with the French), that you have an eye for quality, but you are still practical and not looking to spend a fortune for quality.  Plus it's got pockets for everything.
Now here's the deal. My confession? I'm an Accessory Whore. Yep. You read that right. It's embarrassing to admit but true.  Sometimes – like this month – I'm on the road for an ENTIRE MONTH – and I can't just travel with one pair of shoes and one purse.  I usually bring a couple of handbags which I pack within in themselves like Russian Dolls. Outer layer my LV shopping bag. Then my Fuchsia Carrier. Inside that my Black Quilted Chanel and finally inside that my vintage python.
Now – if I'm traveling via car and not airplane – I like to leave my suitcase in the trunk overnight when changing hotels frequently.   One nights set of clothes and toiletries get transferred from my large rolling suitcase to the Longchamp bag so I don't have to constantly carry all of my luggage into the hotels.  My colleague Andrew (who often gets stuck carrying my luggage) appreciates this! 🙂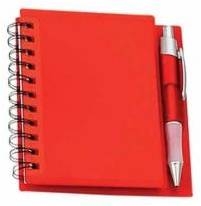 Speaking of clothes, people always comment that I always wear dresses! I always try to pack wrinkle-resistant jersey dresses that I can roll up to save space in my suitcase. I throw in at least one good cardigan sweater that can layer over anything as well.   My new favorite sweater is a giant cashmere oversized "boyfriend" cardigan that I live in!  Now a Diva has to have her fabulous shoes, but when you're on your feet all day, you need one pair of sensible, comfortable shoes too. That's why I love my Gabor shoes. These puppies are ORTHOPEDIC – but yet they're STYLISH HEELS which keep me looking chic while also giving my high arches the support I need. Once the evening comes, I'll often switch to a less practical but more glamorous pair of heels – preferably  Italian! For accessories I never leave home without a pair of sunglasses and an umbrella as weather can be unpredictable when traveling from country to country.
Since I'm often traveling for work, I always have a notebook with me. I particularly love a notebook with an attached pen—I am notorious for losing pens (and stealing them!) Armed with my cell phone camera and my notebook, I'm able to snap and jot down inspiration and other important notes such as pricing, measurements, and addresses whenever I need to.
Lastly, I strongly advise to invest in a cell phone battery extender charger. While many airports and train stations have installed charging stations, it's still wise to be master of your own destiny and keep a battery extender with you!
Happy Travels,
The Antiques Diva®
(seen here jetting off on another Diva Tour!)