Dear Diva Readers,
top: 5px; float: left; color: white; background: #781300; border: 1px solid darkkhaki; font-size: 60px; line-height: 50px; padding-top: 1px; padding-right: 5px; font-family: times;">I cannot believe that it is almost October already! It seems that this year is flying by, but October means that it's time for autumn High Point Market which is one of my favorite times of the year.  I'll be there giving my behind the scenes tour of The Antique & Design Center and also throwing a Midnight in Paris party at the Currey & Co showroom! I'm also speaking on a panel and taking over the High Point Market's Instagram account for a day – not to mention standing in when Julianne Taylor of Taylor Burke Home does the pre-release of her book DesignHer, listing 35 Inspiring Women Who Are Shaping The Interior Design World.  I'm so excited she included me – ME!!! – in that list! In fact, I'm excited in general as the reason this is my favorite time of year is that High Point is all about People. It's when I get to connect with industry friends and brands, colleagues and clients – and not to mention – BLOG READERS! I'd LOVE to invite you to attend one of my Antiques Diva events at High Point Market!
1.  The Antiques Diva Happy Hour Tour of The Antique & Design Center 
Date: Friday, October 16th 2015 at 4:00pm
Location: The Antique & Design Center Ground Level of Market Square
The early bird gets the worm at the ADC with me, Toma Clark Haines, owner of Europe's largest antiques touring and buying service company, as I take you on a tour of the major antique periods and styles to identify their key characteristics utilizing modern day metaphors and featuring inventory found at the Antique and Design Center in High Point.  No passport required.   Focusing on the antique trends in Europe- I'll take antiques out of the past and bring them into the future of design. Visit the High Point Antique Center Blog for details.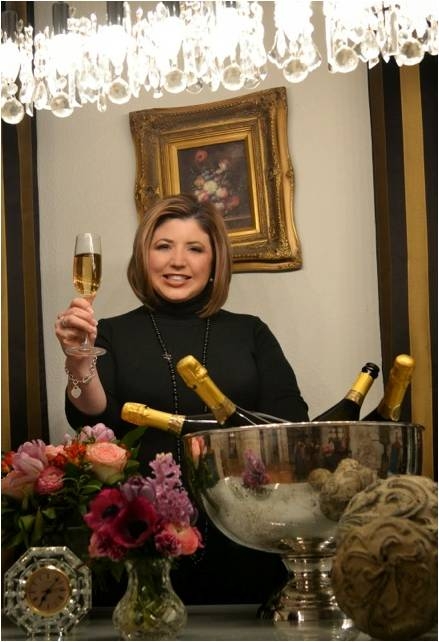 2.  Midnight in Paris with The Antiques Diva & Co
Date: Saturday, October 17th 2015 from 3:00pm to 5:00 pm
Location: Currey & Company Showroom – IHFC M110 on Main Street, Street Level
Join me, The Antiques Diva, and win a tour of the Paris Flea Markets with the DIVA. Join us for lively conversations about antiques, design, travel and more while sipping a champagne cocktail, listening to live music and viewing new Currey products on the first official day of market.  SPECIAL 100 EURO OFF Diva Tour Gift Certificates will be given out at this fete in everyone's favorite showroom at High Point!
3.  DesignHer Pre-Release Party 
Date: Saturday, October 17th 2015 from 5.30pm-7:30pm
Location: Wesley Hall Showroom
310 N Hamilton St, High Point, NC 27260
Julianne Taylor, IIDA Founder + Creative Director of Taylor Burke Home is doing a SPECIAL PRE-RELEASE Party for the launch of her new book DesignHer – listing 35 Inspiring Women Who Are Shaping The Interior Design World.   I happen to be one of those 35 profiles and will be attending this fete with other featured women in design.  After this first release of 300 numbered and signed copies, the book will be available for purchase in late January/early February 2016.
4.  Mastering the Mix of Antique and Contemporary Art & Decor in Interior Design
Date: Sunday, October 18th 2015 from 2:00pm-3:00pm
Location: Theodore Alexander, 229 West Russell Avenue, High Point, 27260
Join industry experts and masters of mixing materials, periods and styles as they discuss how to create designs that look collected, curated and current. Panel: Antiques Diva CEO, Toma Clark Haines; Interior designer Robert Passal; and Lowy Frame & Fine Art Services Co-Owner, Brad Shar. Moderator: Veronika Miller, CEO Modenus.
ALSO ON SUNDAY 
5.  #HPMKT Instagram TakeOver
The Antiques Diva & Co has been tagged with the task of taking over High Point Market's Instagram Account! I'll be posting up to 15 photos on High Points very own Instagram site sharing some Diva Style. Make sure to follow @TheAntiquesDiva on Instagram and High Point Market.
I hope to see many friends and colleagues there! If you can't make it to market, stay tune to our social medias and the blog as I'll be keeping you up to date on what's happening at #HPMKT.
The Antiques Diva®