Dear Diva Readers,
top: 5px; float: left; color: white; background: #781300; border: 1px solid darkkhaki; font-size: 60px; line-height: 50px; padding-top: 1px; padding-right: 5px; font-family: times;">As an antiques & design blogger myself I'm often asked what design blogs I read… and one of my favorite is Stacey Bewkes' Quintessence Blog.  From art and architecture, interiors and design, fashion and jewelry to books and movies, food and wine, travel and more, Quintessence has become a trusted source for well-researched, original content in the online world.  I love that she takes us behind the scenes to some of the world's most gorgeous properties and gives us a peek into some of the very best shops all over the globe.  We get to tag along as she attends exclusive events, meets design icons and tastemakers and connects the dots to bring you the story behind the style.  In addition to blogging, Stacey was revolutionary in the blogosphere when she teamed up with Susanna Salk to produce and edit one of the best design video series.
Imagine my excitement when these two dynamic women confirmed that they wanted to take an Antiques Diva Tour of Mercanteinfiera with me! I couldn't wait to get these ladies to Italy and show them the ropes of navigating Italy's largest antiques fair which takes place twice a year in Parma. With over one thousand vendors and several buildings, it can be tricky to weave your way through the thousands of international shoppers – but don't worry, we know the fair and its vendors like the back of our hand!
Once we started shopping, I could see why these two women are known as international tastemakers. Their eyes are trained and I watched as they gravitated toward piece after gorgeous piece! Some of their favorite finds were a large mirror, a stately lion statue, a rustic armoire, architectural ornaments, and a pair of oversized urns. They also pointed out that attending fairs like Mercanteinfiera is a great way to get styling ideas as the exhibitors create interesting displays. I couldn't agree more!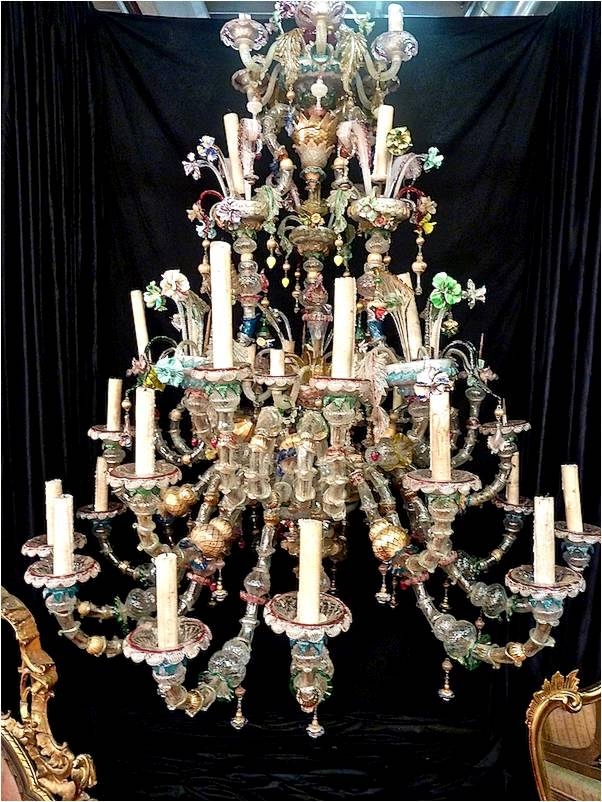 In a blog they wrote about their Antiques Diva experience, they write, "In our two days at the Parma antiques fair, we effortlessly wove through the multiple massive buildings, following Toma and Susan (our charming and knowledgeable Italian Diva) to meet special friends and dealers, from Toma's favorite purveyor of Murano glass to the creative couple from Florence who fashion chic new treasures by blending antiques with modern artistry,to her dealer friend Maurizio from Sicily (now located in Florence)."
Read the entire blog and watch the fun video they shot in the video series to-mercanteinfiera-the-parma-antiques-fair/" target="_blank">Stylish Shopping with Susanna Salk.
Thanks ladies for coming over and living La Dolce Diva for a few days! We certainly had a blast giving you just a glimpse of what we do on a daily basis all across Europe. When you're ready for round two, why don't we hit Les Puces in Paris… or The Decorative Fair at Battersea in London… or hop in the car and let us introduce you to our secret sources in the Belgian countryside… So many options, so little time!
Ciao,
The Antiques Diva®