Dear Diva Readers,
top: 5px; float: left; color: white; background: #781300; border: 1px solid darkkhaki; font-size: 40px; line-height: 30px; padding-top: 1px; padding-right: 5px; font-family: times;">You keep hearing this term Mid Century Modern. What exactly does it mean?  While the term was coined in the 1950's, describing the developments in architecture, interior and product design from the 1930's to 1960's, Cara Greenberg reaffirmed the term in the title of her 1986 hit book Mid Century Modern Furniture which showcases furniture from the 50's. Proving that everything old is new again, those styles I grew up with at my grandma's house are hot right now.  Coast to coast in the USA (as well as in Europe) designers and dealers are craving sources for buying mid-century modern in Europe.  And at The Antiques Diva & Co we've got our finger on the pulse of the design world.  Bring on the boomerang-shaped coffee tables, biomorphic furniture and industrially sleek cool metals because Mid Century Modern is Hot!
Our Diva Guides will be out in full force at the Puces du Design from May 15th to 18th,  helping clients source midcentury modern pieces at this special French antiques fair which features nearly 100 exhibitors. This fair specializes in high quality midcentury pieces and is sure to offer unique and highly sought after inventory.
Dates and Hours:
Thursday, May 15th from 14h to 18h / Friday 16, Saturday 17 and Sunday 18 May from 10h to 19h.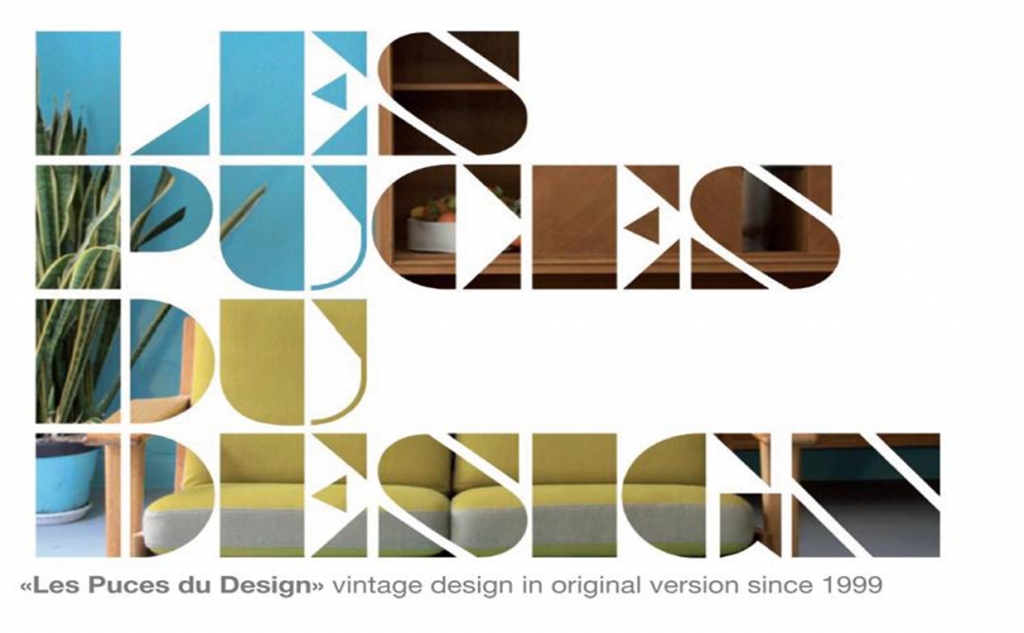 While this Paris Vintage Fair is practically guaranteed to please mid century purveyors, you can also shop the famous Puce de Paris to find a slew of antique dealers not only selling French mid century pieces but also Scandinavian and Italian.  We're also offering some sensational back road tours off the beaten path in ITALY AND SWEDEN sharing secret sources for Mid-Century modern for some of our top clients.
When you book a tour, our buying guides don't just take you on tour.  We custom plan the route and we translate as well as negotiate on purchases saving you time and money.  And then to help you get your purchases home, we liaise with a shipper.
Now if you're drooling over these divine designs from the Mid Century such as the Diamond Chair by Harry Bertoia or the Eames Lounge Chair by Charles and Ray Eames – but aren't planning a trip abroad… have no fear.   Even if you can't come abroad to shop, The Antiques Diva & Co offers Buying Services for trade professionals helping you source antiques from afar.  We'll source the perfect pieces for you!
As for now I'm going to curl up in an Egg Chair by Arne Jacobson and start day dreaming how I can incorporate a couple of these fabulous pieces in my own home.
Ciao for now! Let the shopping commence,
The Antiques Diva®