Dear Diva Readers,
Perhaps I should have started today's blog with a hearty "Buongiorno Baby", for  The Antiques Diva® & Co's new Italian Tours are in the news! 
Belle Inspiration – one of my favorite online magazines (and coming to print soon) – has just done a giant feature on my company, interviewing Diva Guide Susan P who leads our antique shopping tours in Italy – a whopping 12 page feature discussing Italian antiques.  They discuss where to buy antiques in Tuscany, what Italian antiques to buy, favorite Italian flea markets, how to negotiate for discounts in Italy as well as the tours we offer.  Susan, our Italian Diva, even gives hints & tips on other Italian Lifestyle & Tuscan Travel Tips!
For those of you who are willing to twist your tongue into Italian there's even a section on Italian Antique Shopping Vocabulary – words you should know before you go!
While articles in Belle Inspiration magazine are usually only available to subscribers, Mimi Bleu – the sensational tour de force and editor-in-chief at Belle – has kindly set the article – An Essential Antique Shopper's Guide to Italy – in a special publication specifically so Diva Readers can read the news!!!  And while this excerpt of the publication should be saved in your favorites, I have a suspicion you won't want to miss another word Belle Inspiration has to share! Their Italian issue is down-right divine with 150 pages of Italian Inspiration!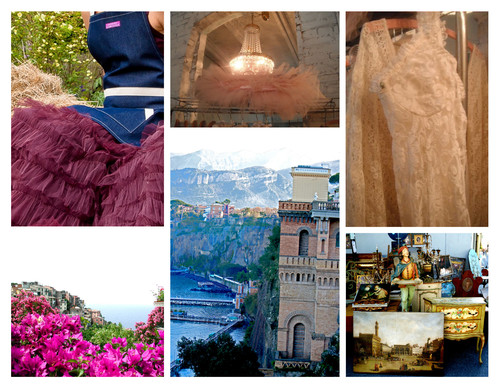 If you're as much of an Antiques Lover as I am, then this is one article on Antique Shopping in Italy you won't want to miss!!!
Ciao Bella,
The Antiques Diva®