Myanmar Antiques Tours with The Antiques Diva
Myanmar – formerly known as Burma –  is one of the least visited countries on the globe. Known as "The Golden Land" for the sheer amount of gold used to embellish everything from temples to lacquerware its a place where the men wear skirts known as longyis and the local women apply yellow looking make-up – thanaka– to their faces. The elderly warmly greet you with their blood red teeth (as a result of chewing betel nut) and monks making alms rounds are a regular sight. After years of being virtually closed to the outside world, economic sanctions have been lifted on Myanmar making this country one of the new frontiers for antiques sourcing. 
Historically prominent when it comes to Southeast Asian antique furniture, Burmese teak has been always been highly prized and sought after. Few woods match teak for its durability and beauty, and the older the wood, the better the quality. But the variety of inventory available in Myanmar isn't simply limited to Colonial, Victorian and Art-Deco Burmese antique furniture. An array of antiques abound from religious and temple architectural salvage and fragments to lacquerware, Chinese pottery, tribal Burmese textiles, antique wood carvings and Nat figurines, as well as brass and bronzeware. Our Myanmar (Burmese) antique tours Guide will custom plan an Asian antiques buying tour for you taking your wish list into consideration, maximizing your time and money by translating and negotiating on your behalf, and finally liaising you with an international shipper. 
Do note that a visa is required for traveling in Myanmar and traveling with sufficient American cash is essential in the buying abroad process.
To book an Asia Antiques Buying Tour contact toma@antiquesdiva.com 
The Antiques Diva™ & Co offers custom antiques buying tours for tourists and trade professionals to 14 countries in Europe and Asia. Whether you're looking to buy one specific piece or fill an entire container, our personal shopping antique buying guides share their vast knowledge of secret sources to take you to all the right places. You can now book an Asian antique buying tour with The Antiques Diva to Thailand, Myanmar, Laos, Vietnam, Cambodia and Indonesia – along with our repertoire in 8 European countries.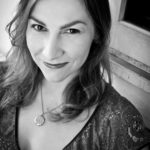 Chief Asian Diva Guide Angela Somwaiya has one of the most highly respected antiques shops in Bangkok, Paul's Antiques, and over 20 years expertise sourcing Asian antiques. In fact, Angela is taking you to the many antique stores where she personally has been sourcing for her store. As one of the leading experts in Southeast Asian antiques, Angela's design eye understands how to create a modern global mix with Asian and European antiques and art. Angela is an expert guide to sourcing Asian bespoke furniture makers using reclaimed teak, and how to up-cyle and repurpose found items.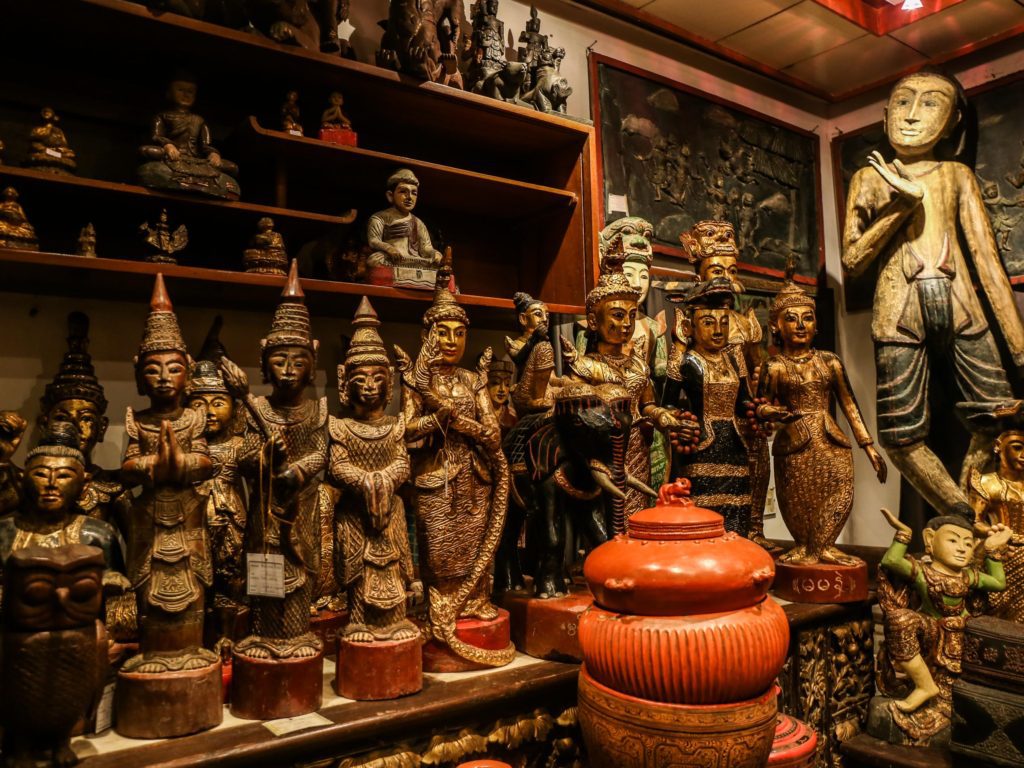 The Antiques Diva & Co offers 2 private Myanmar antique tours; custom Myanmar tours can be combined with other Asian country itineraries and designed to meet our client's needs:
1. Burmese Antiques Tours In Yangon, Myanmar
Available 7 days a week
One to Three Day Tour
Yangon, formerly known as Rangoon, is the largest city in Myanmar and home to Burma's most iconic landmark the Shwedagon Pagoda. The glittering skyline dotted with the golden temples of Yangon is juxtaposed against the crumbling remnants of the bygone British era. This phenomena of the existence of a local and an imported culture gives rise to a selection of antiques that is vast and varied. While the British ruled for over 100 years, the Burmese do not consider these colonial-era pieces as part of their artistic heritage, thus offering an opportunity for savvy buyers in the know to source some of the most scarce antiques in Southeast Asia. 
On this Myanmar (Burmese) antique tours your guide will take you into both private homes and antique warehouses as well as formal antique emporiums and markets. Having been a closed country for nearly five decades, American buyers are few and far between – giving you the opportunity to be first on the ground sourcing antiques in Myanmar. With very few antique dealers working with export licenses, knowing where to go, what you can buy and how to get your purchases exported is key to your success in buying antiques in Asia. While Colonial Era pieces are top in buyers' minds, one should not neglect to remember there is so much more on offer in Yangon including religious and temple architectural salvage to lacquerware, Chinese pottery, tribal Burmese textiles, antique wood carvings and Nat figurines, as well as brass and bronzeware. On tour we will translate and negotiate on your behalf, maximizing your time and money. We also liaise you with a shipper to get your purchases home.
2. Bogyoke Market – Formerly known as Scotts Market, Yangon, Myanmar
Tuesday- Sunday
One Day Tour
Weaving your way through cobblestone streets into the sprawling colonial maze of this famous covered market, the Bogyoke Market is essentially a Burmese Bazaar. As a foreigner shopping in Myanmar it's an essential stop for buying tourist goods from handicrafts, jewelry and art to antiques. While the general perception is that not many antiques worth collecting remain on this tourist track, our guides know where to go – up back alleyways and stairs – where the truly hidden sources with noteworthy collections are tucked away. Experts in navigating the markets and separating the kitsch from collectibles, your guide will point out the antique of tomorrow as well as share her favorite sources for antique Burmese textiles and lacquerware, carvings and statuettes. On the surrounding streets around the market vendors set up shop offering antique opium weights and tattoo needles, old tools and antique implements such as measuring scales and irons. 
Knowing when to go to score the best deal and how to bargain like a native are just a few of the skills your guide will teach you as she takes you on a Myanmar (Burmese) antique tours. On tour we will translate and negotiate on your behalf, maximizing your time and money. We also liaise you with a shipper to get your purchases home.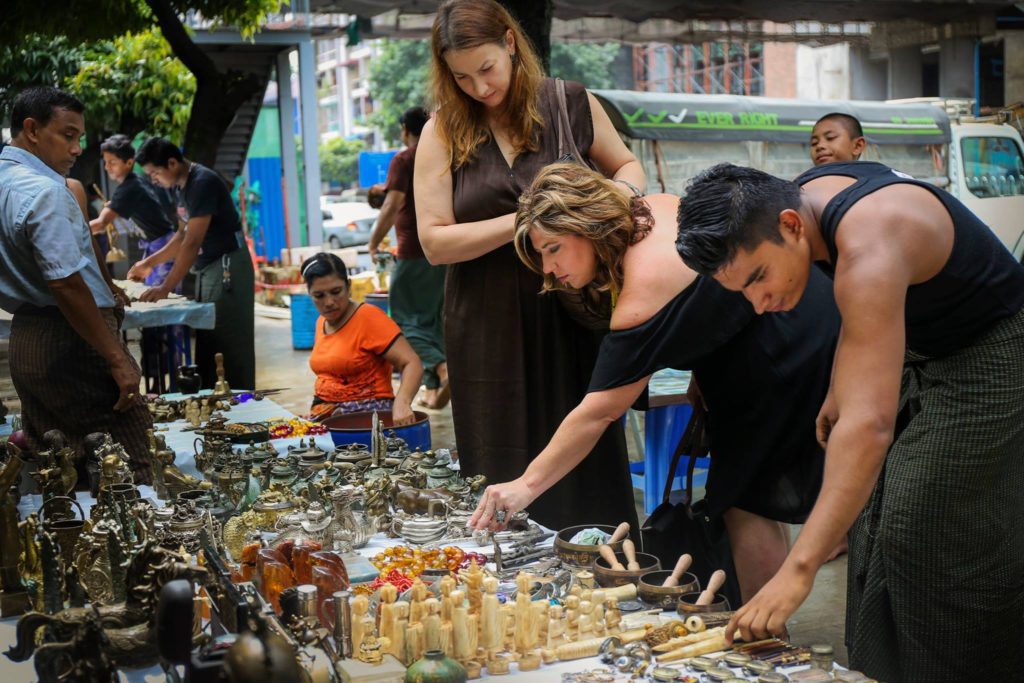 In addition, The Antiques Diva & Co offers Asian antique sourcing services for when your schedule does not allow Asian antique buying trips.
tip: To learn more about how to buy Asian antiques
Angela and I have an online course at MyAntiqueSchool: the 1st global course on how to buy antiques in Asia 
Book a Tour with The Antiques Diva

Toma – The Antiques Diva