Dear Diva Readers,
top: 5px; float: left; color: white; background: #781300; border: 1px solid darkkhaki; font-size: 50px; line-height: 40px; padding-top: 1px; padding-right: 5px; font-family: times;">While speaking at the Design Bloggers Conference last week in Atlanta I had the pleasure of sitting on this gorgeous stage set designed by Currey & Co.  I participated in a panel with 1stdibs founder Michael Bruno and Kyle Hoepner, Editor of New England Home, speaking on the topic of Content Building for Luxury Brands.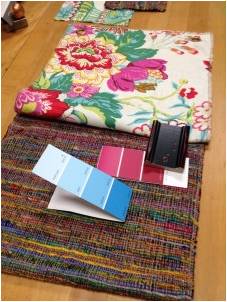 Currey & Co is well known in the design industry for their lighting, but they also offer a wide variety of products like garden accessories, furniture, rugs, and upholstery.  Curry & Co takes pride in their original design work, meticulous craftsmanship, and careful attention to detail.  You can see the touch of the human hand in their products as a result of their multi step hand-finishing process. For Design Bloggers Conference 2014, Curry & Co provided beautiful furniture, textiles, and flowers in bright vibrant hues for the main stage of the three day conference.  They really set the stage for chic design!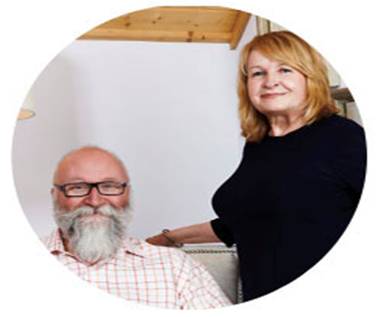 Even more an honor than sharing the stage with Currey and Co's gorgeous designs was the opportunity to meet Bethanne Matari and Cecil Adams – two of the most connected innovators  in the design scene. I am very much looking forward to visiting their showroom in person this April when I speak at the Antiques Center at Highpoint on Tuesday 8 April at 5pm.  Hint hint – rumor has it they have the best wine of all the showrooms at Highpoint.  Can't wait to spend time with this crew!
Until next time,
The Antiques Diva®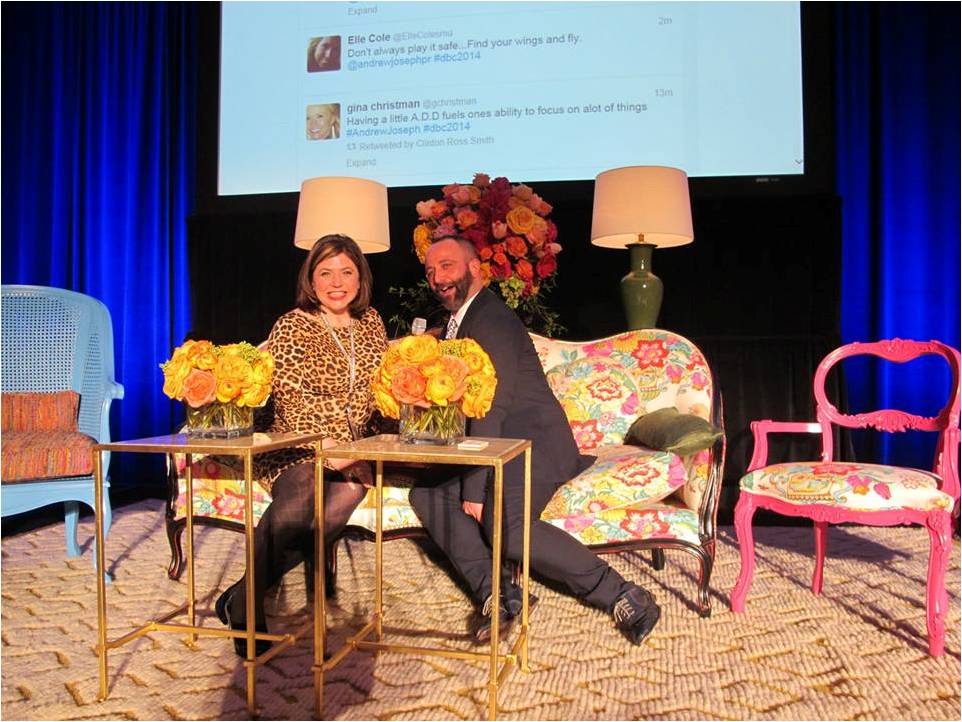 PS:  To book an Antiques Diva Tour or inquire about our Buying Services so you can source antiques abroad virtually, email to:info@antiquesdiva.com">info@antiquesdiva.com