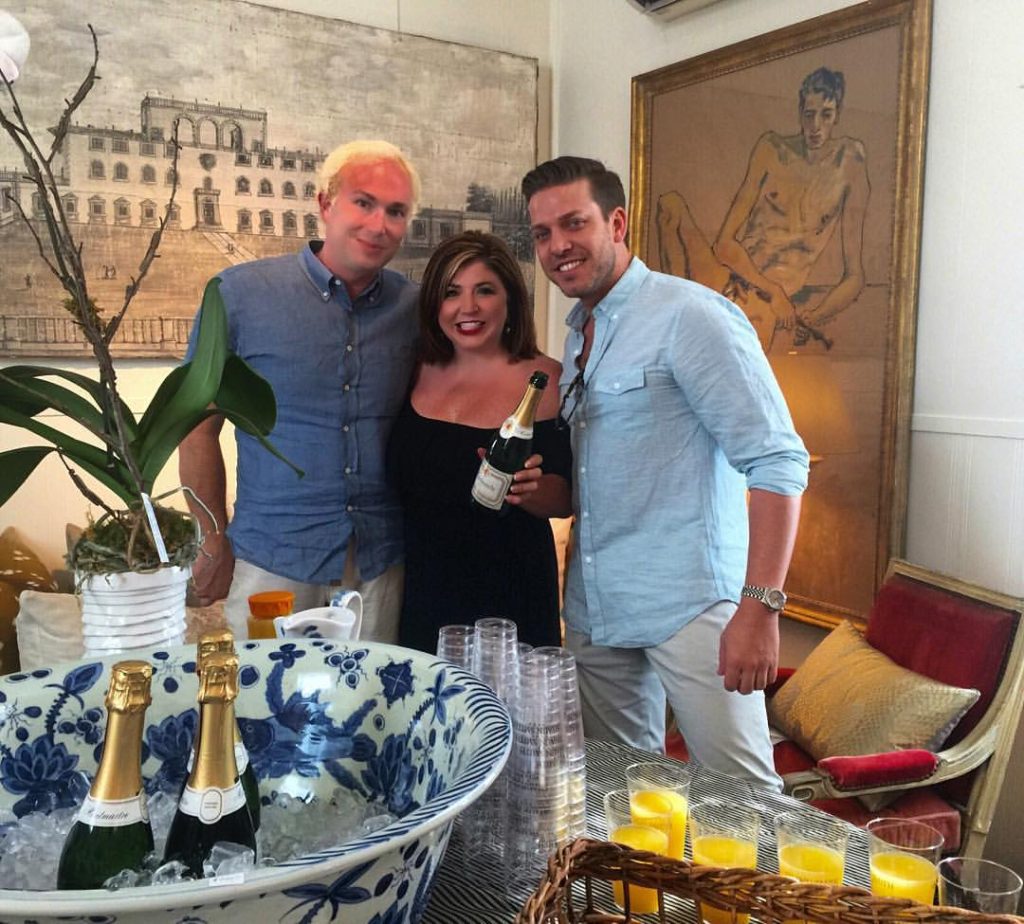 I was recently in the Big Easy speaking at Southern Style Now Conference organized by Robert Leleux, former editor of Domino Magazine. Part of my time there included leading a Antiques Tour of Magazine Street, taking the group to my favorite antique dealers in New Orleans! Because I'm all about sharing secret antique sources with you — I had to write and share my Top Antique Shops in New Orleans list! In no particular order –
1) Shaun Smith Home
Shaun Smith is one of those guys that everyone loves. He's as gorgeous as he is nice. I got to know Shaun when he was a client of The Antiques Diva & Co, shopping with us in Italy. While he certainly is a charming southern gentleman, he's also got great style which is reflected in his store and interior design business. His inventory is eclectic, which makes his store fun to peruse. We spotted everything from an enormous model of a horse (life size) to antique Italian paintings.
2) Mac Maison
Michael Carvine has been in business for 20 years, and his refined store proves that good taste never goes out of style. Highlights here included fabulous antique lighting. From chandeliers to sconces, everything seemed to shimmer! There were also some gorgeous 18th-century Italian pieces that caught my eye immediately. I love dealers who can bring classic European pieces to the US… after all, that's what my business is all about!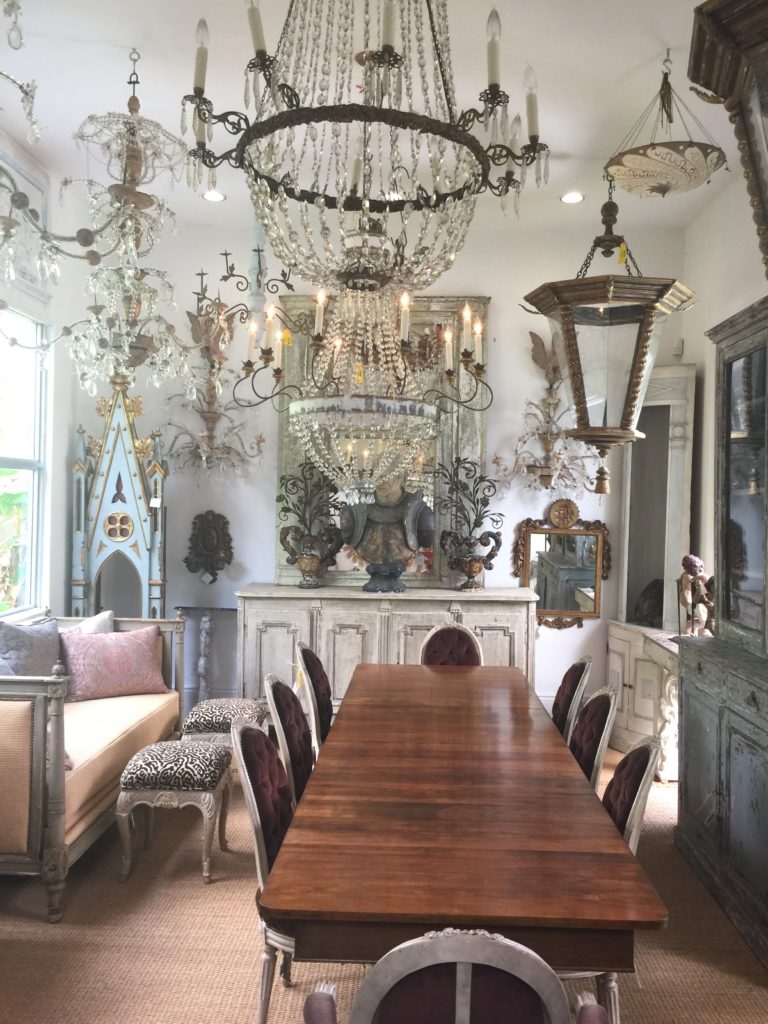 3) Karla Katz
I think I love Karla Katz's store as much as I love her story! Years ago, she started off by just renting a stall in a larger store. As she bought more and more inventory, her space got larger and larger. After a while, she decided to take a leap of faith and start her own booming business… today her shop is absolutely stunning and draws some of the design world's top buyers. In fact, while we were there, Bunny Williams and Suzanne Kasler happened to be shopping!
4) Anne Koerner
Anne Koerner, in my opinion, is one of the best Swedish antiques dealers in the USA. She has an incredible knowledge and can talk to you intelligently about any of her pieces. Going into her shop is like having a "history of furniture" lesson. Another thing I love about her store is that she mixes works from local artists, often juxtaposing modern art with antiques, and that is what we love at The Antiques Diva & Co!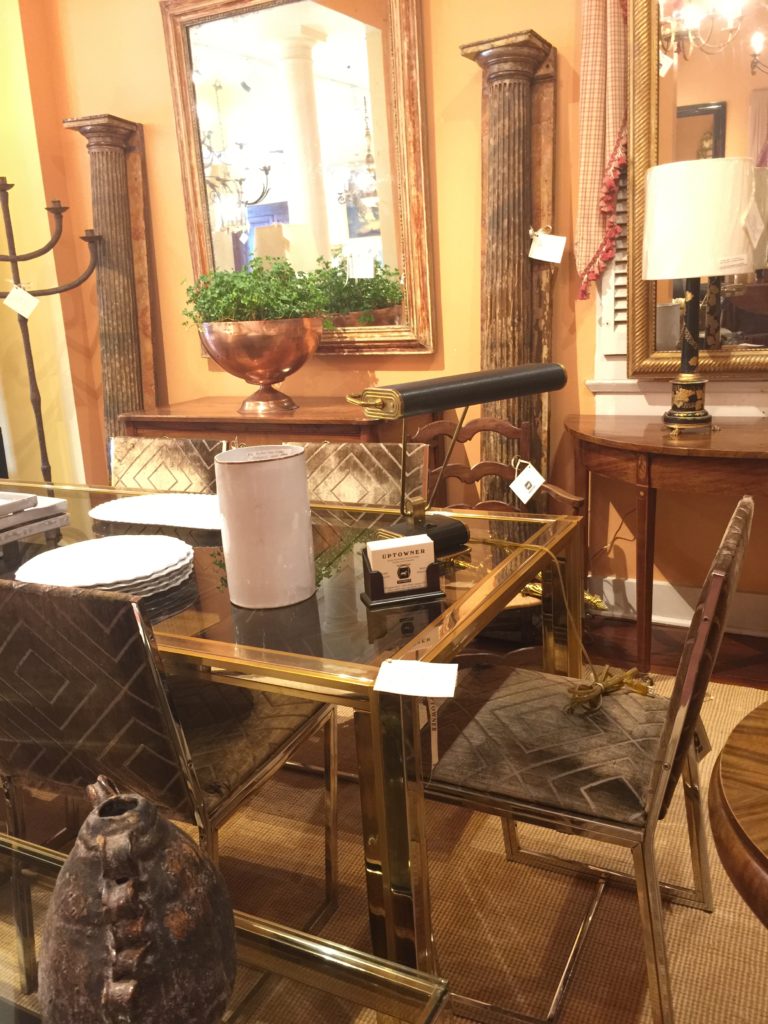 5) Uptowner Antiques
Owners James and Roslyn take an adventurous approach to antique dealing. They not only buy & sell, they also restore pieces. James' father was a furniture restorer and this has carried on into the business today. The couple travels to Europe to purchase pieces that need restoration. They then bring them back to their workshop in the US and restore everything impeccably. From traditional French pieces to Mid Century Modern (which happens to be James' personal passion), they've got some really lovely pieces. Hint… if you go into the shop ask James about Mid-Century Modern… he was collecting MidC before MidC was cool. Hashtag #Trendsetter!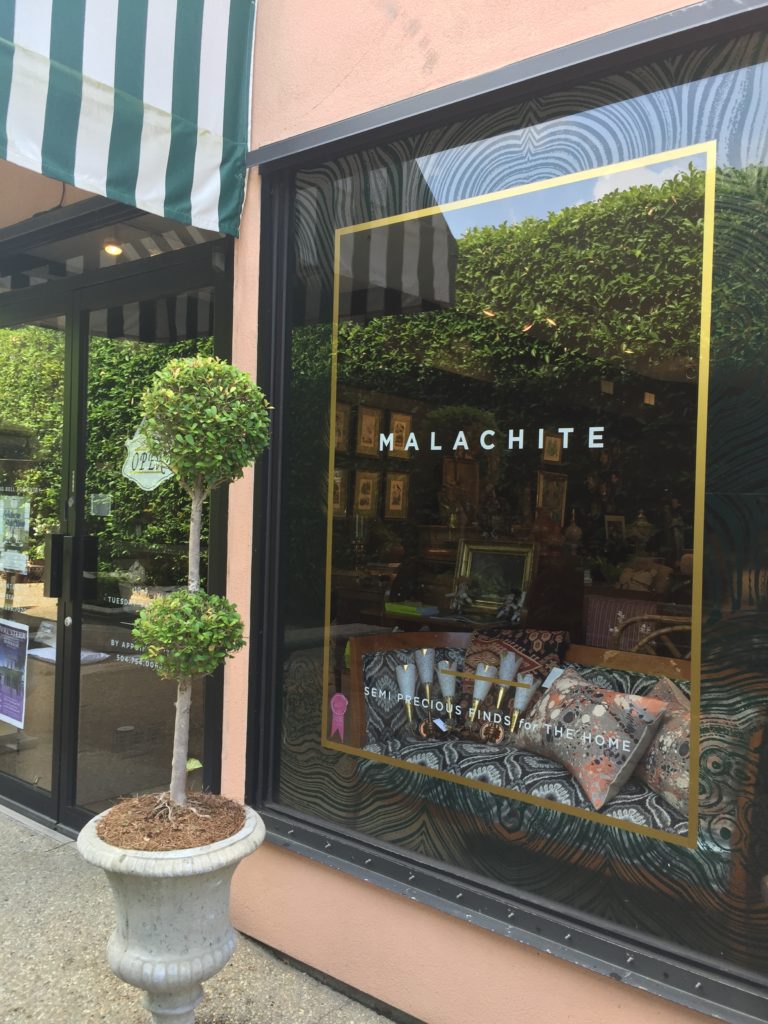 6) Malachite
Speaking of trendsetters, Melissa Rufty and Adrienne Casbarian have found a niche in the design world. They specialize in the last 10% of things you need when decorating your home. I like to call it the jewelry for the home- lamps, small tables, art, accessories, etc. While we were there, Robert LeDeux fell in love with a lacquered parchment coffee table in the store and said it was his favorite piece on Magazine Street! My god, my problem… how to choose just one favorite piece in their store. I want it all.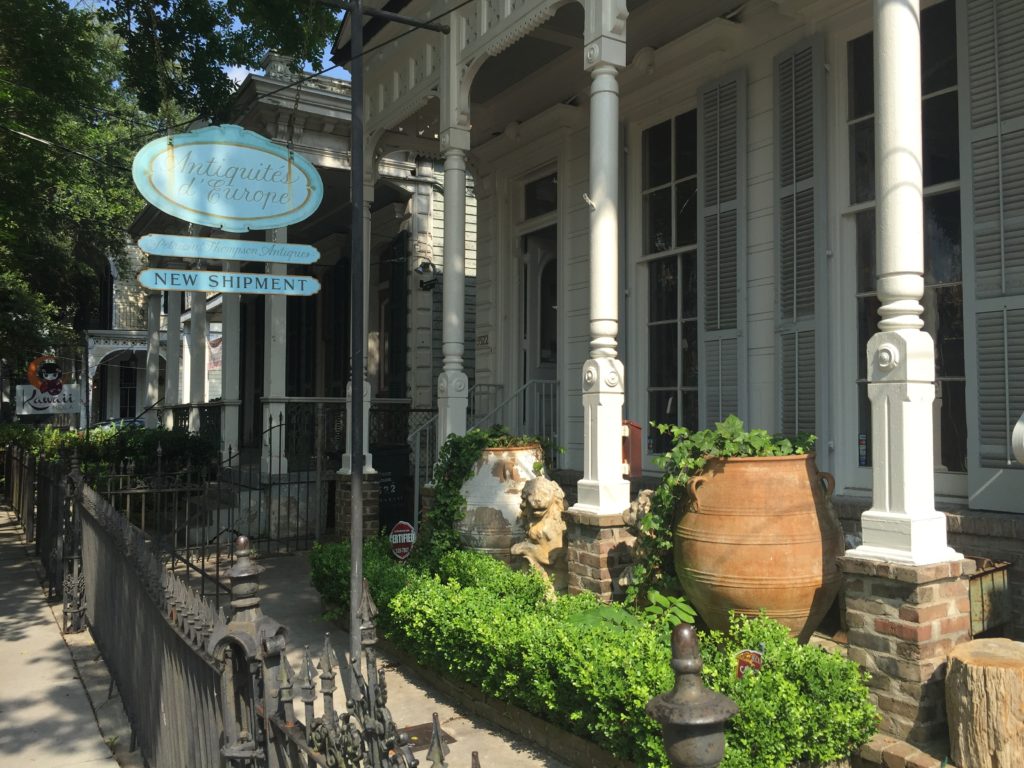 7) Patricia Thompson
Patricia Thompson has been in business for over 15 years. She travels to France twice a year and shops all the famous trade fairs, bringing back fabulous 18th and 19th-century French inventory. A secret to her success is that she only buys things she personally would live with… and mamma mia, if this is how she lives at home, then next time I'm in town I'm inviting myself to stay chez elle. Perfection.
8) Balzac
Speaking of perfection, Sarah, the owner of Balzac, has been in business for 20 years, but she never thought she would be an antique dealer! This is actually her 3rd career. Previously she was a lawyer then a stock broker. She now uses her business acumen when running her store which has fabulous lighting pieces along with a wide variety of mostly European inventory. I could have spent the entire day in shop. She knows her pieces, understands her inventory and her clients needs. First Class.
9) Kevin Stone
Further down Magazine Street than the others is none other than Kevin Stone. It may be a bit of a jaunt, but you will be rewarded as it is the largest store and Kevin's personality is as fabulous as his inventory. Hmm… I fear there might be a photo of me sitting on his lap at his desk drinking champagne. He's also an opera singer and if you're lucky you can catch him singing in the shop…. if I were you and I were making a purchase I'd consider a personal song from him a requirement in lieu of a discount.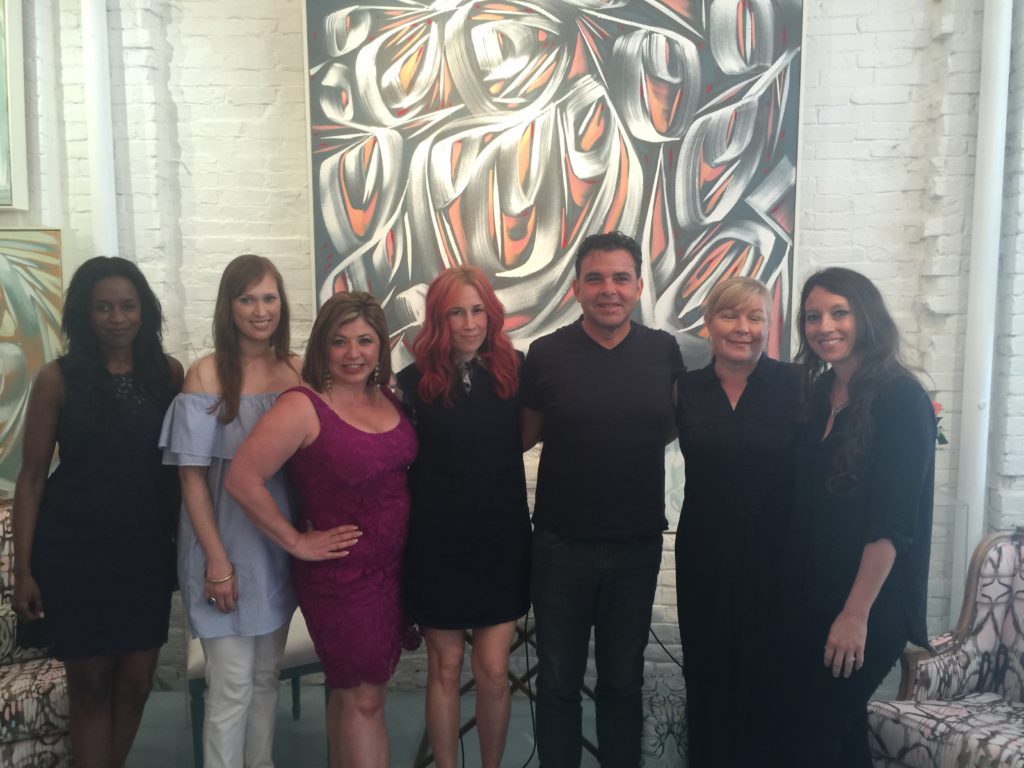 10) Empire
Empire has a very elegant atmosphere. From 19th century painted Italian furniture to Mid Century Modern lucite tables, this store has got style! They also have fabulous serving pieces and entertaining accessories.
11) Wirthmore Antiques
Okay really – what we do at The Antiques Diva & Co is EXCEED your expectations. So why stop at only 10 antique dealers in New Orleans. Gay Wirth has been in business for over 25 years, personally selecting each piece of inventory. Wirthmore specializes in 18th and 19th century French, Italian, and Swedish antiques. Gay encourages customers to only buy what they love, as she believes that when you purchase an antique, it should stay with you forever.
12) Gerrie Bremermann
I've saved the best for LAST. Gerrie is the Grand Dame of Magazine Street. She is a personal inspiration to me for both her effortless STYLE and her Entrepreneur Skills. And get this… Gerrie who is in her 90's now actually started her career in interior design at age 42, which happens to be how old I am right now… which tells me… heaven only what will happen in the next 42 years of my life. I recently got hired to be a jewelry model for an upcoming ad campaign (#WatchThisSpace) and I can guarantee I never expected to have this on my CV, er, make that Resume in for the American readers. I find it inspiring to see other women doing what they love and succeeding at it in a Big Way making it look Easy. During Southern Style Now Gerrie received a lifetime achievement award for interior design…. And there's no doubt why. Her store is certainly a must-see when you're in New Orleans!
The next time you find yourself in New Orleans, I highly recommend taking some time to peruse Magazine Street, and when you pop into these stores, tell them Toma Clark Haines – aka, The Antiques Diva sent you!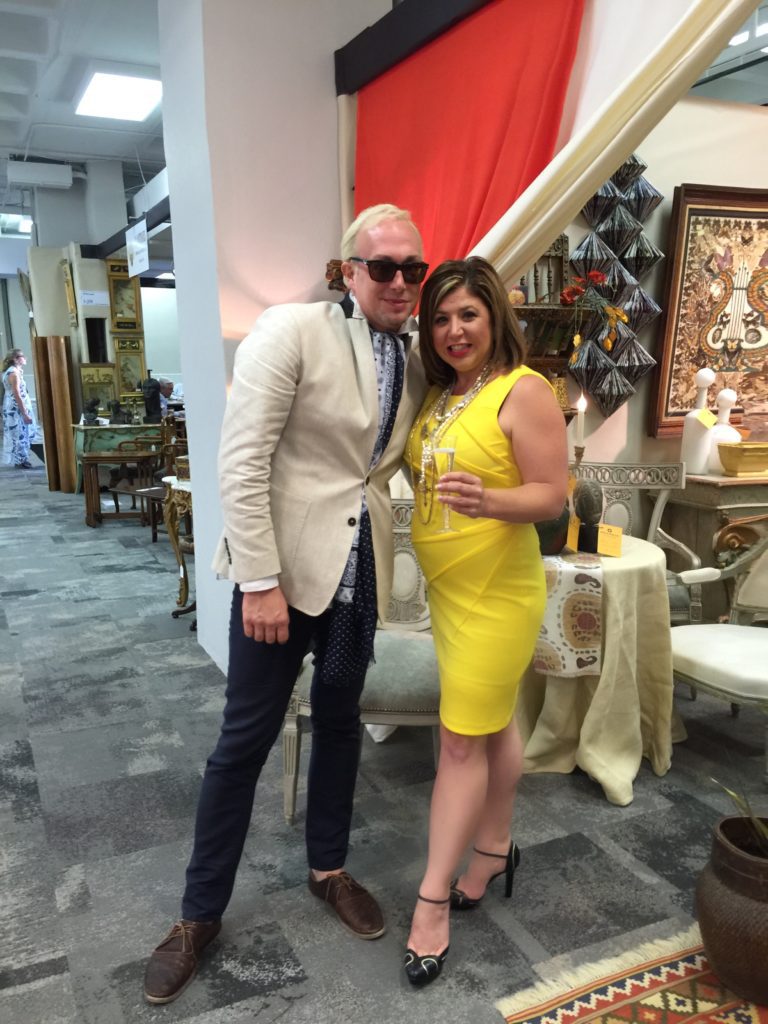 Confession… just a few short weeks after I lead the antiques tour of New Orleans I kid you not Mister Leleux himself proposed marriage claiming that my antiques tour was the hit of his conference! Of course he wasn't the only one who said that! Interior Designer Connie Seitz wrote me the sweetest note:
"It was so much fun to meet and interact with you on the Antiques Walking Tour Saturday morning. I must confess it was my favorite part of the activities associated with the Platinum VIP Ticket. Everything was perfect… the selection of sites to visit, the size of the group and even the weather! Everything went so smoothly and your hard work preparing for it was evident. I hope that next time we can take the entire day and include lunch."
Laissez le bon temps rouler!!!
Toma Clark Haines, The Antiques Diva
Dear Diva Readers,
Chez Diva it's a celebration every day of the year – and so I'm always looking for fab ideas for celebrating with Diva Style! This New Year's Eve, Roving Reporter Candid Kellogg has written in to The Antiques Diva® site sharing some sensational suggestions for setting a festive table, giving ideas for a memorable New Year's Eve party!  Kellogg suggests famed antiques dealer MS Rau Antiques for premier one-of-a-kind items that will get the party going!
If you need an excuse to dazzle your guests, or are looking for the ultimate party gift, look no further than MS Rau Antiques, America's oldest and largest antiques and fine arts dealers located in the historic French Quarter of New Orleans. For close to one hundred years, MS Rau Antiques has been collecting and offering some of the rarest and most important antique and objet d'art pieces ever seen. From a pair of matching sterling silver Paul Storr wine coolers (circa 1810) with royal provenance, to a monumental Baccarat crystal chandelier (circa 1880), you will be dubbed the host or hostess with the mostest this season.
Even if your home doesn't have a ballroom, you can set the scene and can turn any foyer or entry way into a dramatic entrance for your guests with this awe-inspiring 30-light crystal chandelier by Baccarat, one of the world's most famous crystal houses in France and called the King of Crystal. Not only does this dazzling light source sport crystal prisms, but crystal beads and bronze doré branches complete the composition. Dating from 1880, Baccarat was already world renowned for its chandeliers and tableware that graced the royal homes of Louis XVIII, Charles X, Emperor Napoleon III, Czar Nicholas II, as well as the royal courts of India and the Middle East. This particular chandelier has been restored for electricity and is offered at $98,500.
Make your open bar a sight to behold with this pair of exquisite Regency period sterling silver wine coolers. Georgian silversmith Paul Storr, whose atelier crafted gracious and elegant silver works during the Regency period, created this matching pair of wine coolers for HRH Princess Beatrice, the youngest daughter of Queen Victoria and Prince Albert. They are in impeccable condition and exhibit exquisite detailing ($228,500).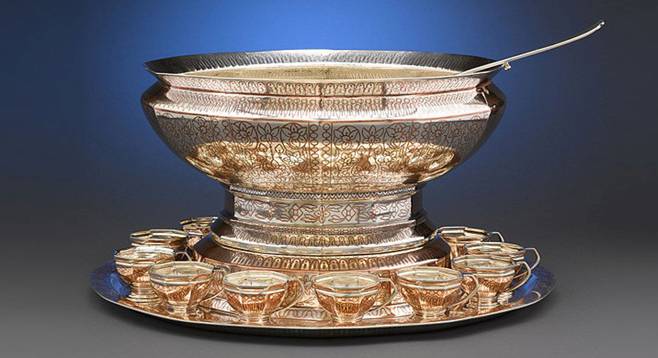 Ratchet up your punch recipe by serving it in this rare Tiffany & Co. silver punch set inlaid with copper, circa 1906. Even if it's used once a year, punch or even eggnog will take on a new meaning and have party guests coming back for more punch and swooning over the sheer size and weight of this service (weighs 335 ounces) that includes 12 cups, bowl, ladle, and plateau tray ($248,500).
After dinner drinks never looked so glamorous when served from this extraordinary 'cavé liqueur', a crystal enclosed cabinet in cut ruby crystal and accented in gilt bronze (circa 1870). Three liqueur bottles and 15 matching cordial glasses, all decorated with hand gilding, fit snugly inside this gorgeous Rococo style case, and are displayed on a mirrored glass tray that is removable from the circular case and has an intricately decorated lid. The workmanship is beyond exquisite and even for those who don't make a habit out of serving after dinner drinks, this exceptional 'cavé liqueur' is something that get everyone talking.
This New Year's Eve, celebrate with Diva Style with a  little help from our friends at MS Rau in New Orleans.
Happy New Years,
The Antiques Diva®